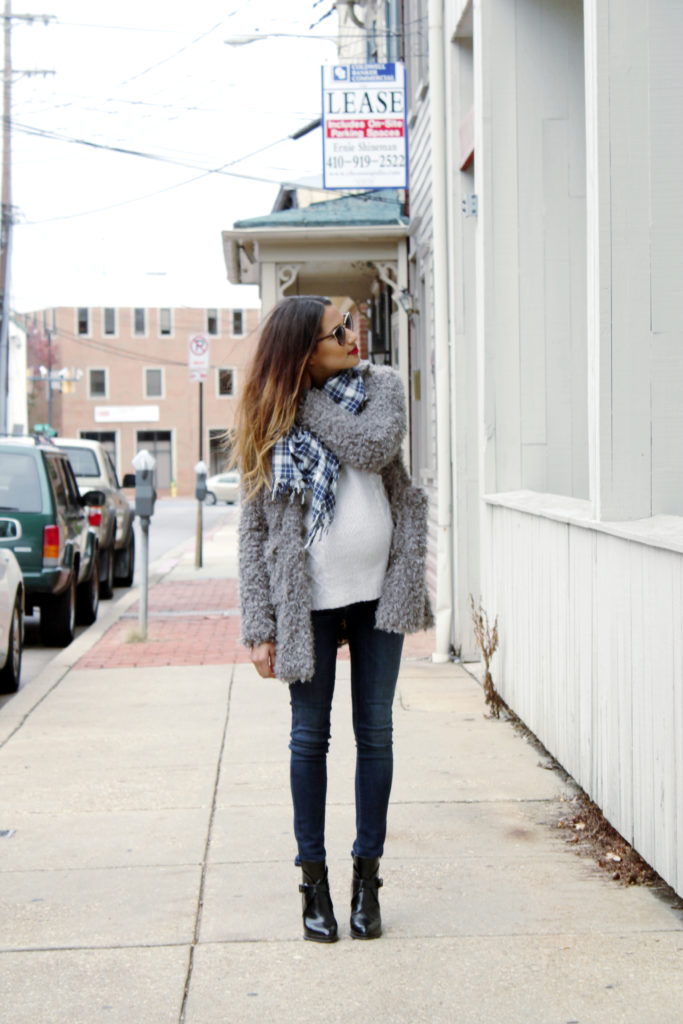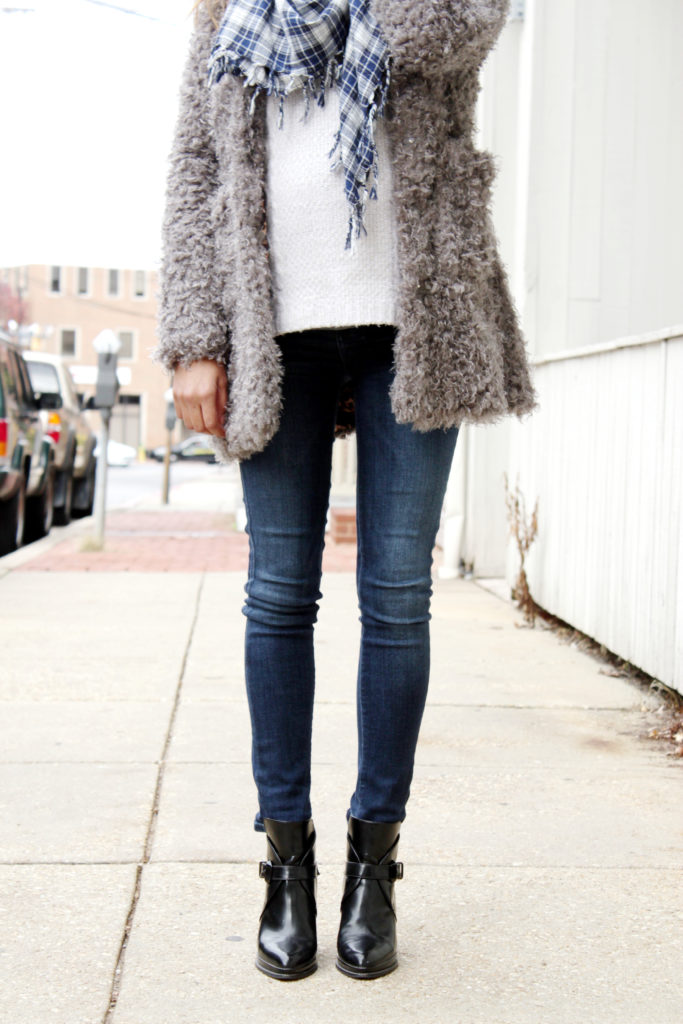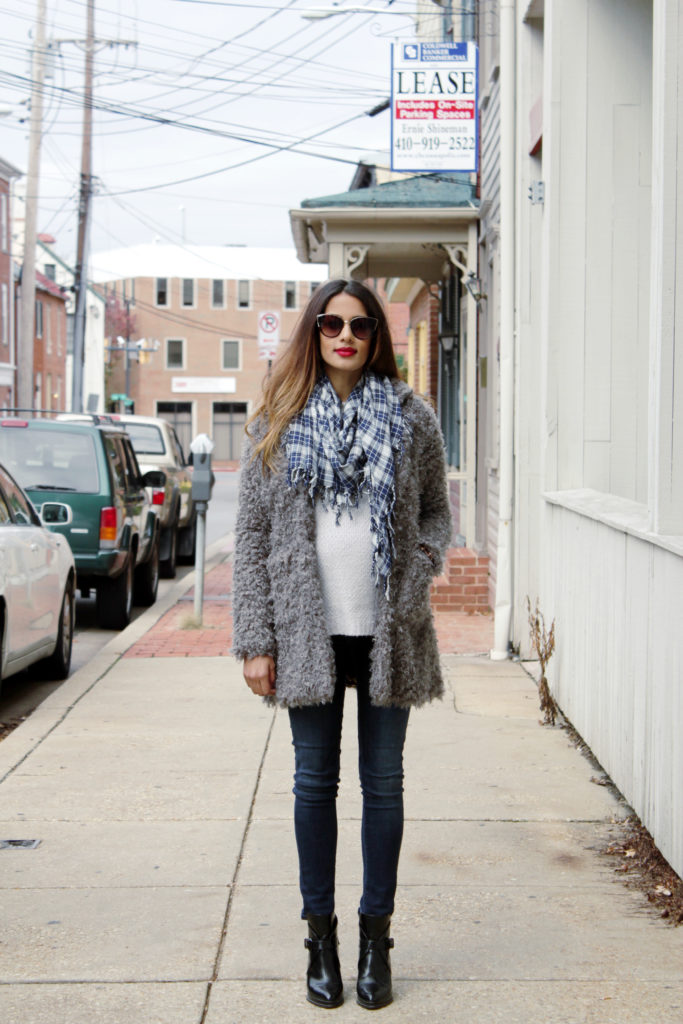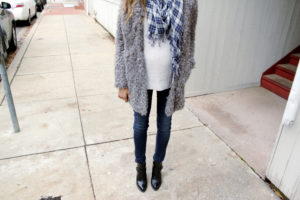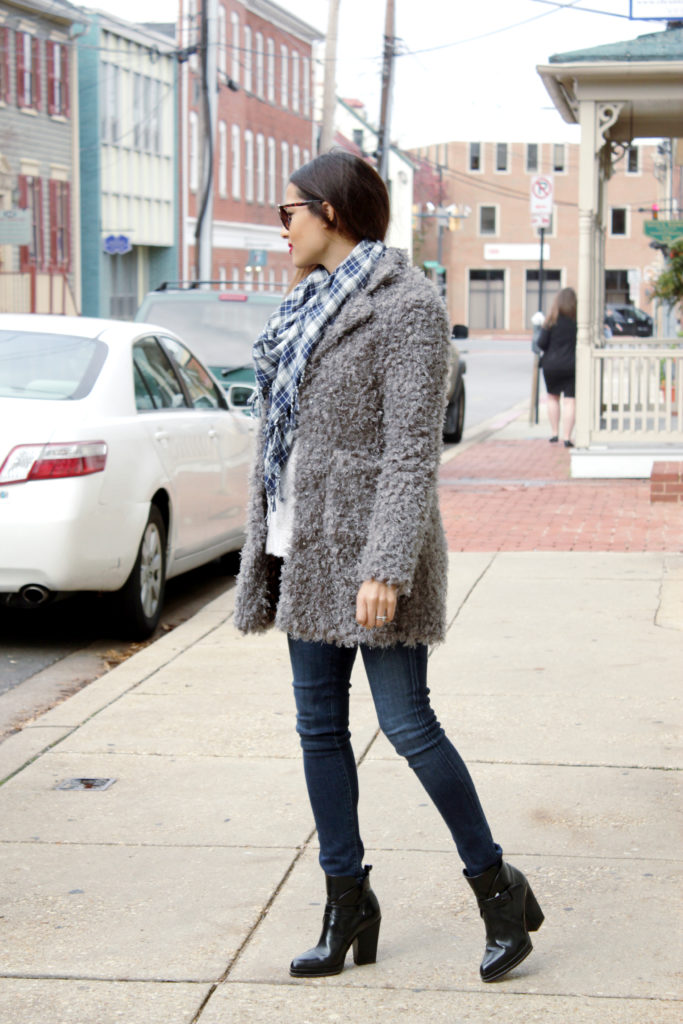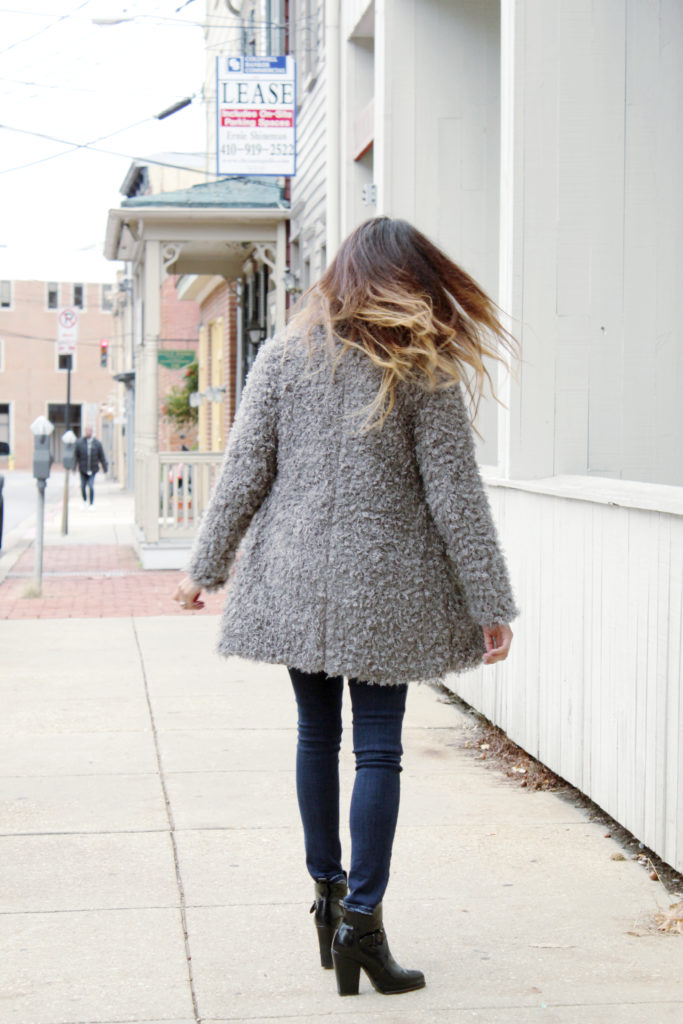 Happy Friday! I could not be more excited today – Kiel is off all next week and tonight we are flying to Texas! I miss being there so much, it'll be nice to get back to our old stomping grounds. Luna is so excited to get to see her Nana and Grandpa and their dogs. She is so obsessed with any/all animals, but especially cats and dogs. She has a cat stuffed animal that does not leave her sight and another dog stuffed animal that is her second choice (yes, there is a hierarchy).
This coat was an impulse purchase that ended up working out perfectly because the day after I bought it we had one of the coldest days we've had this season. Most of my winter coats won't fit over my baby bump so I needed something a little more oversized. After we shot this I immediately went home and bought like 10 more scarves too because I realized that my winter wear was severely lacking. This is where my California nativeness shows because I remember when "winter wear" used to mean that I had to layer a hoodie under a leather jacket and for some reason last year I thought I only needed a light coat and a couple of lightweight scarves to get me through the winter. HA! How naive I was. I'm still new to this whole snow thing and I've only lived in a place that snows during the winter for like three years of my life, but I'm hoping to really gear up this year.
I'm sorry if this post is all over the place! My brain is so scrambled right now because I have like a million last minute things I need to do before we leave! =P
I hope everyone has a fun weekend planned!
SHOP THE LOOK: