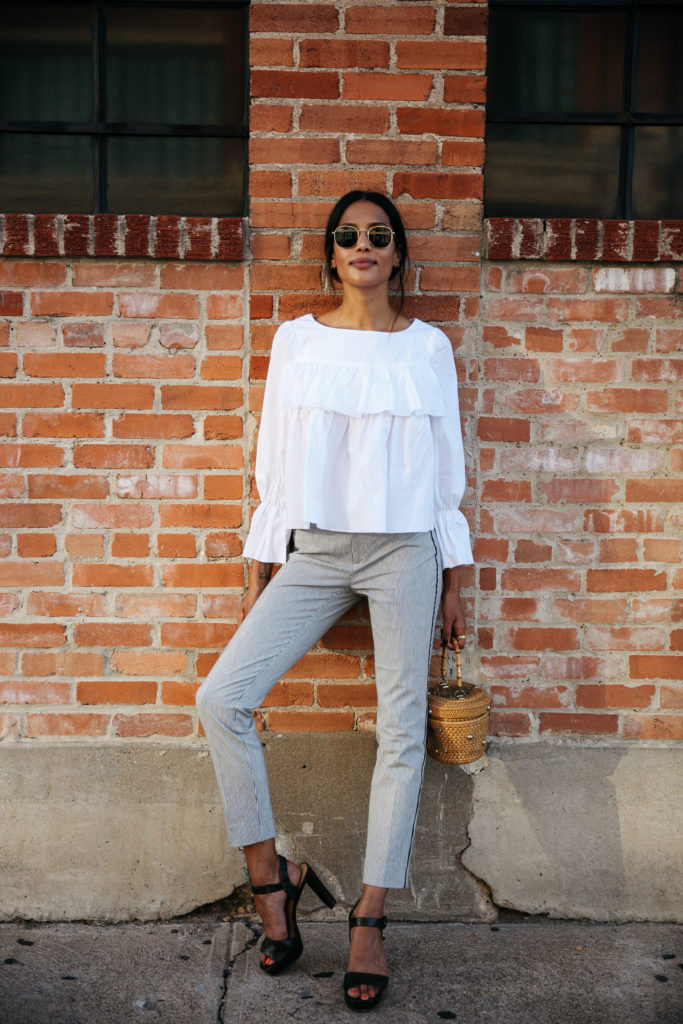 Happy Thursday!
I was woken up early this morning by the sound of lighting and thunder – Texas is sure fond of it's flash floods. As easy at it would be to say otherwise, I kind of love of when the weather is gloomy outside. It gives us an excuse to stay in, linger over breakfast, and spend time paging through a magazine (or the Wall Street Journal, in Kiel's case).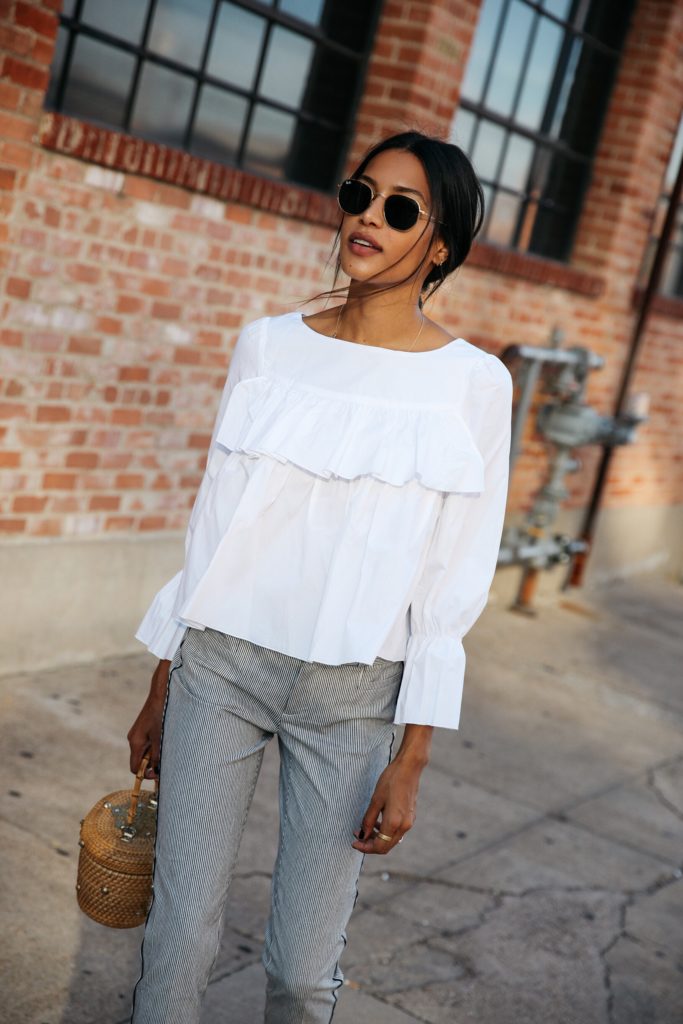 On days like today I tend to skip over the fussier pieces in my wardrobe and grab my tried and true favorites. A white cotton blouse, a comfortable pair of pants, and sturdy platform heels are what make me feel my best.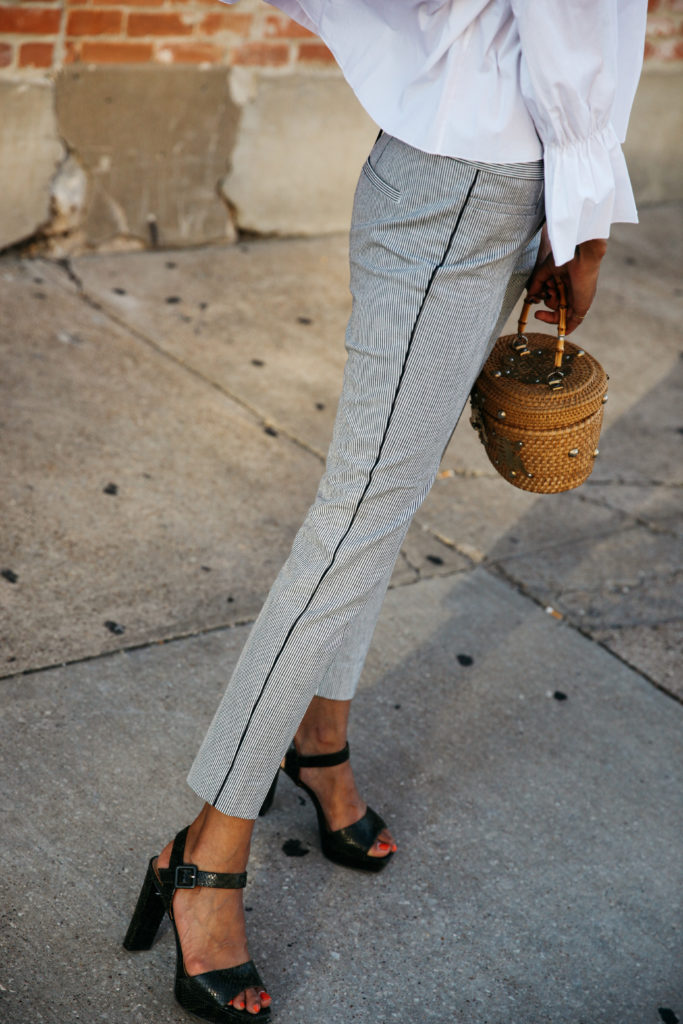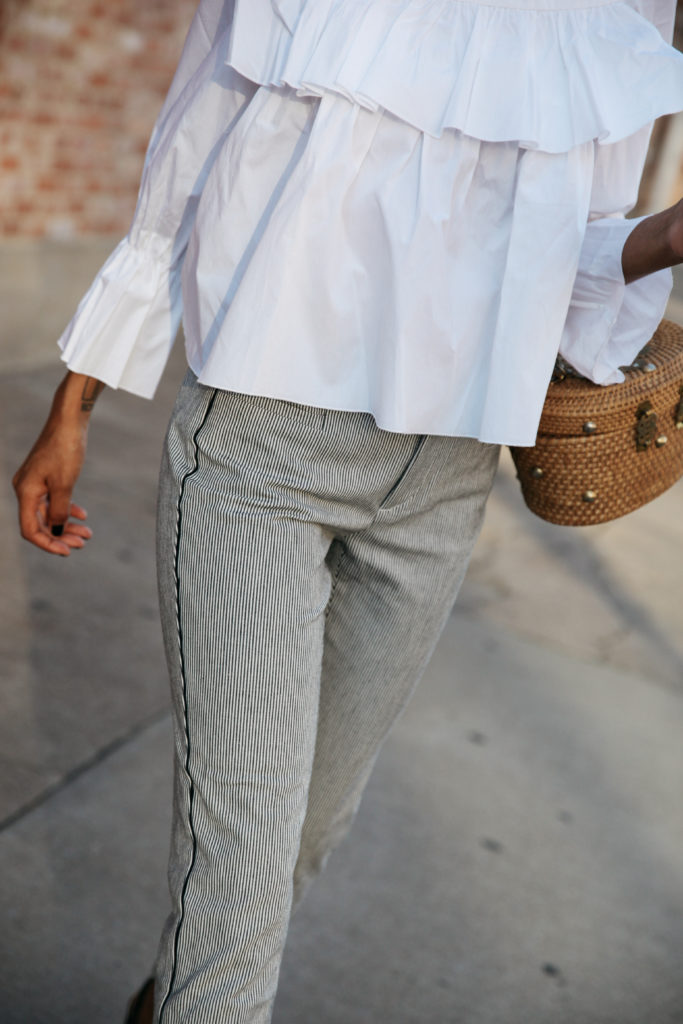 My natural tendency is to grab a pair of jeans when I get dressed for the day, but I've been trying to rethink my approach to my everyday outfits. I tried on these Sloan fit pants from Banana Republic and was surprised at how comfortable they are!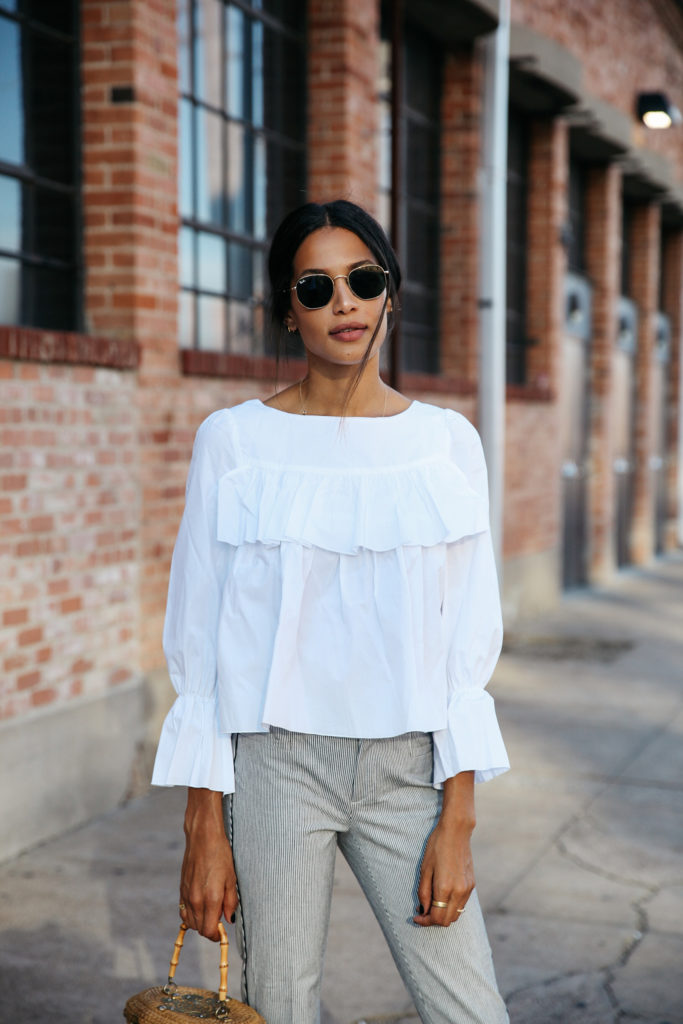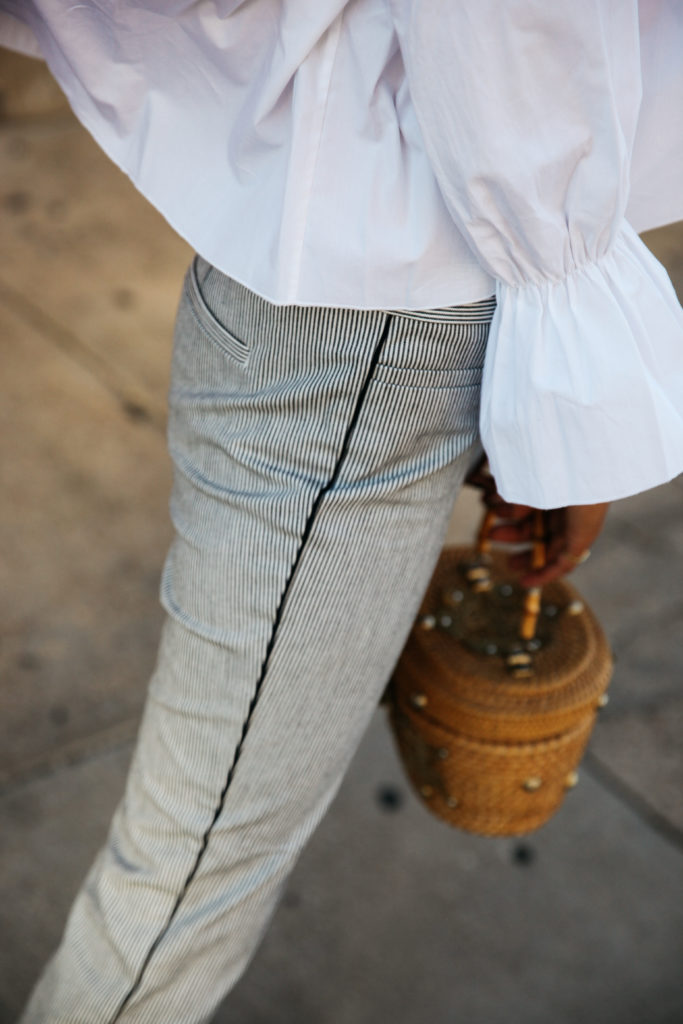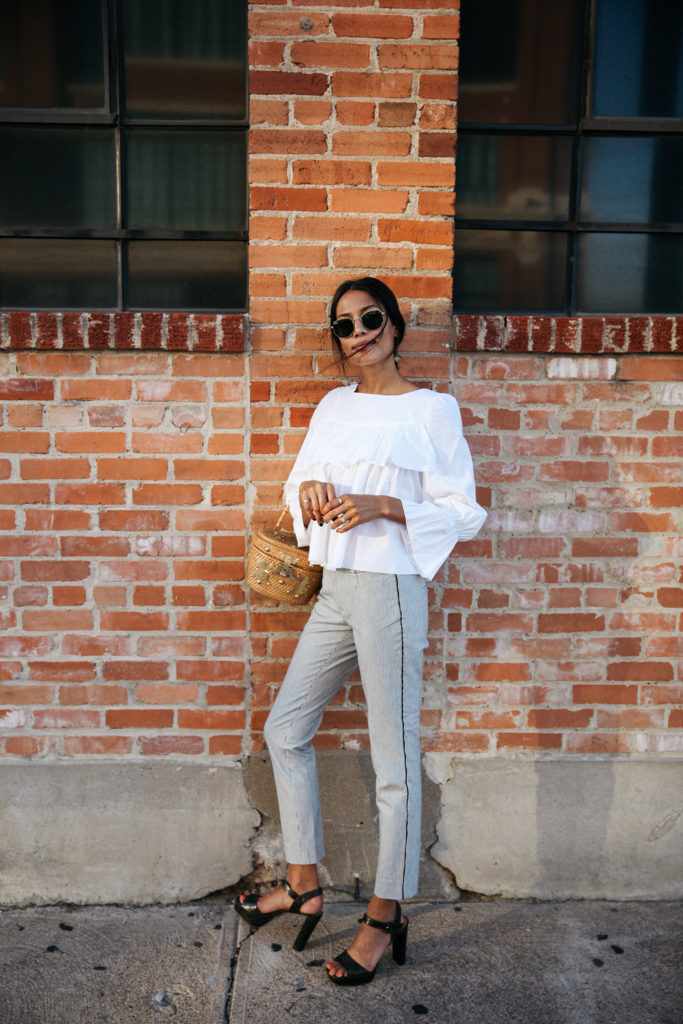 The slim fit tailoring and mid rise waist are a killer combo that make these pants too easy to wear all day long. I wore them out to dinner with these platforms the other night, but they look equally good with a white tee, loafers, and a delicate gold necklace for a paired-down look. I think the tuxedo stripe on this pair gives them a little bit of character, which I love.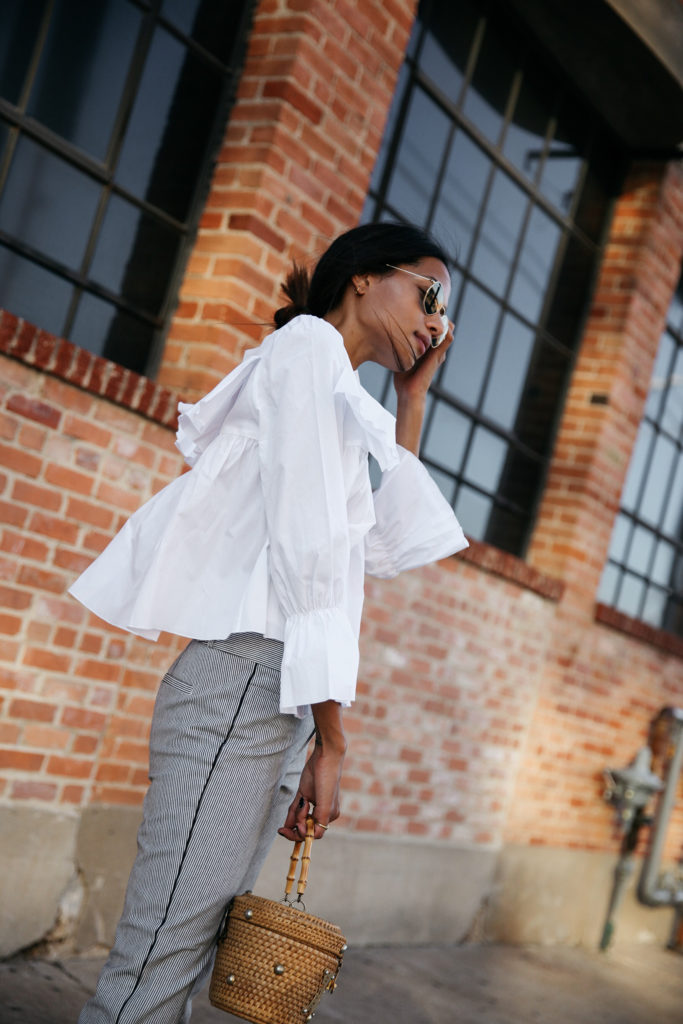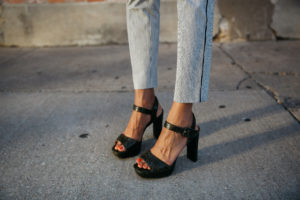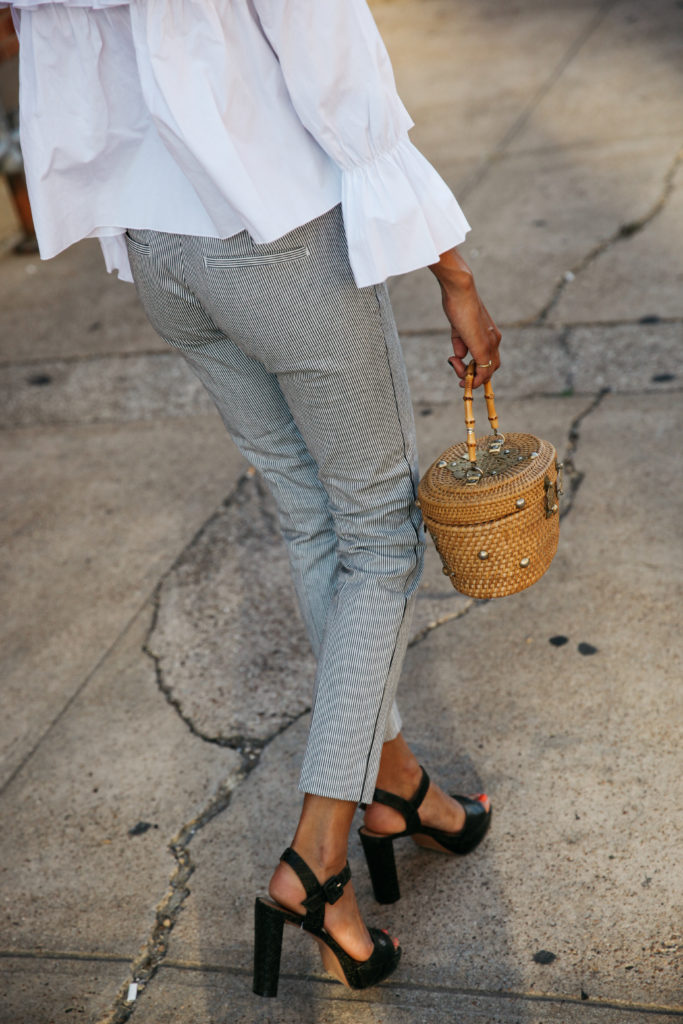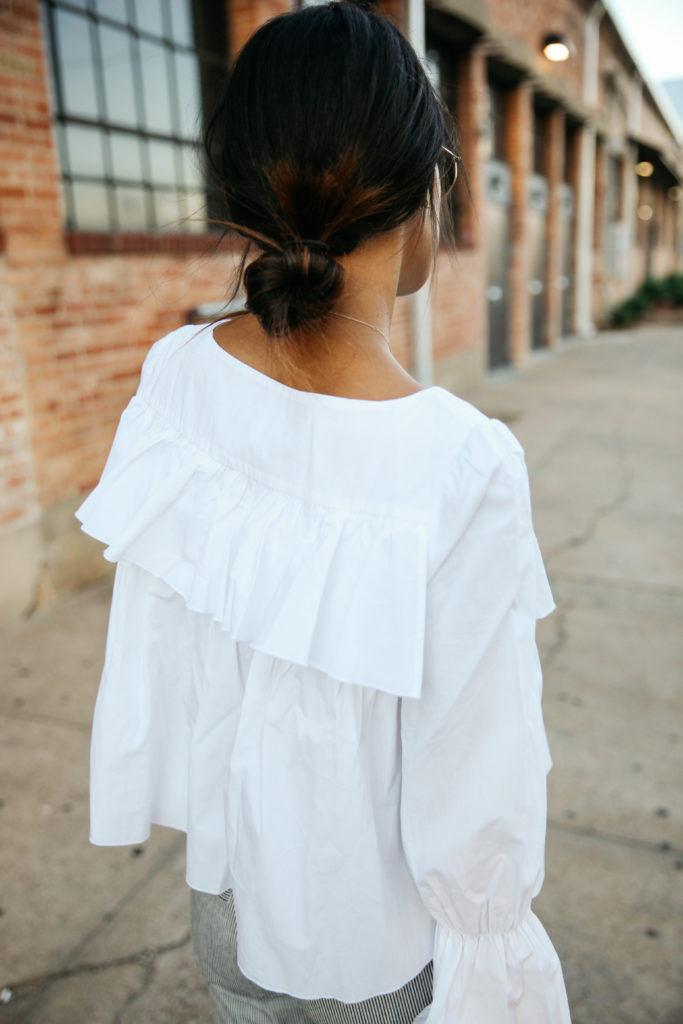 Do you have a pair of tailored pants that you love?
Ruffle Front Top  //  Sloan Fit Tuxedo Stripe Pants  //  Platform Heels  // Vintage Bag  // RayBan Hexagonal Sunglasses
SaveSave
SaveSave
SaveSave
SaveSave
SaveSaveSaveSave