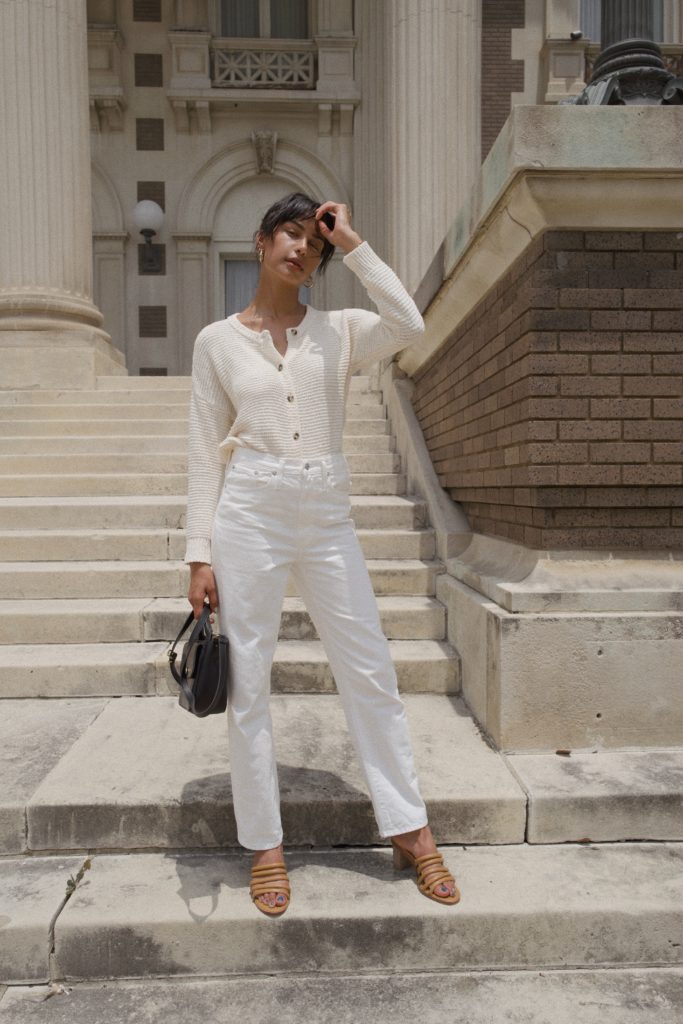 It kind of feels like we got a second spring here in Dallas. If you can look past all the storms and tornadoes, the slightly cooler temperatures have let me get more use out of transitional pieces. I feel like a good pair of white denim is a summer staple and it's been so refreshing to see looser denim silhouettes lately.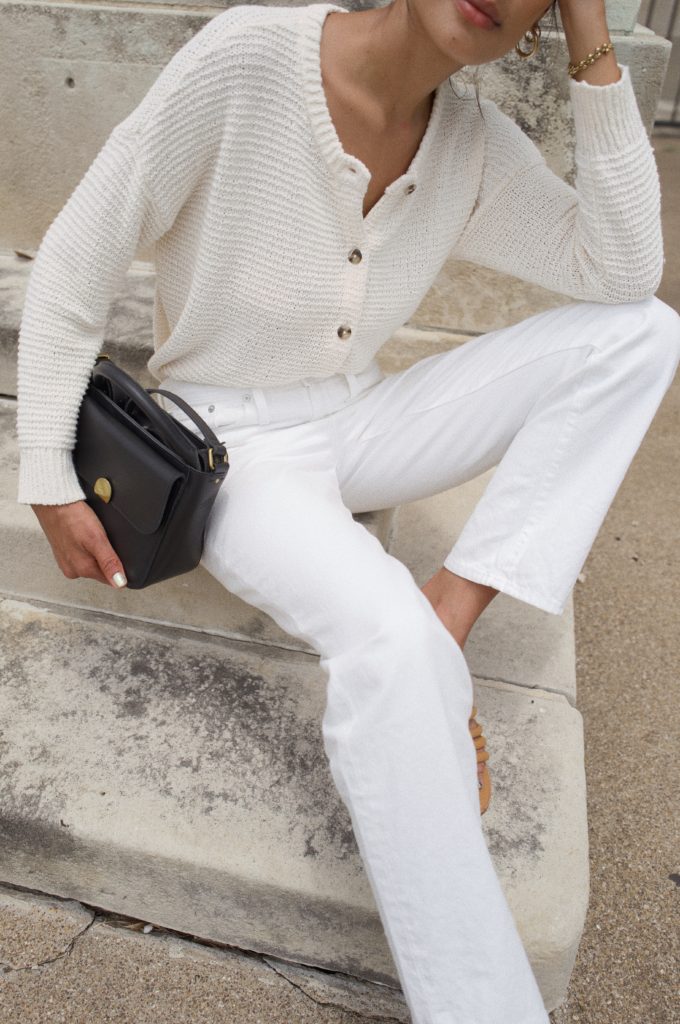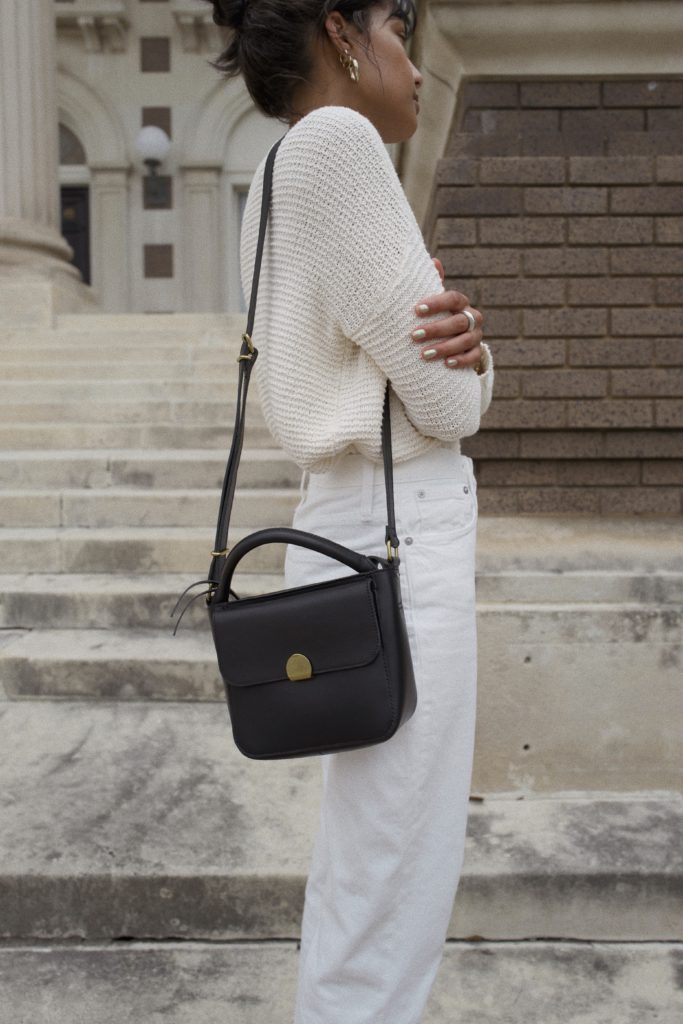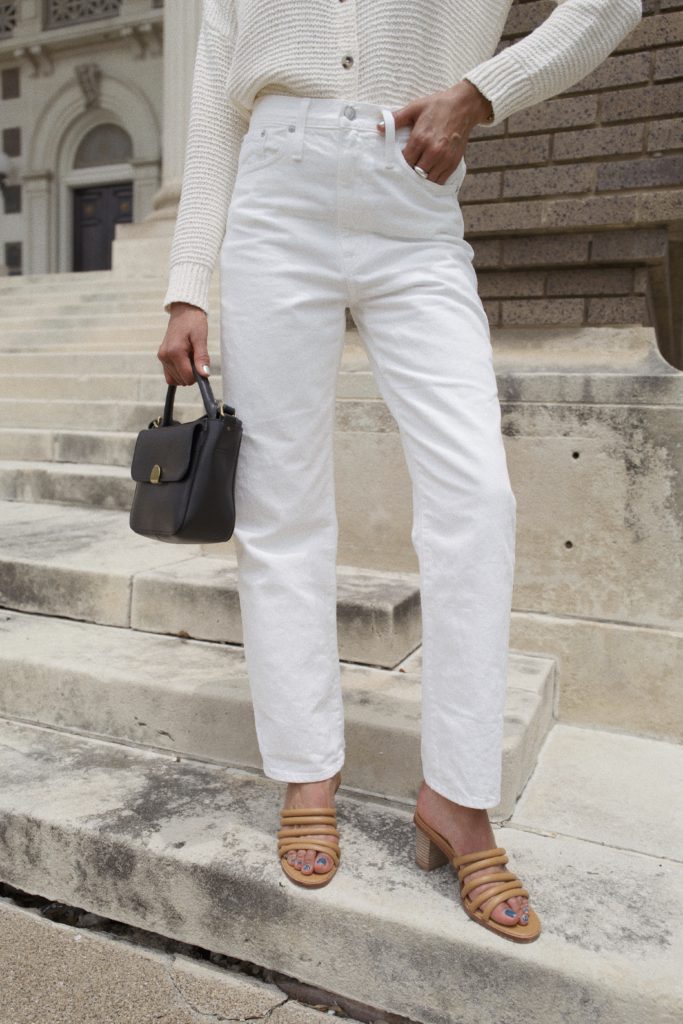 I got these jeans from Madewell and I love the relaxed fit. They are also a rigid denim, which is a must for me. Madewell is always a go-to for wardrobe staples. I also picked out this cardigan which is lightweight enough for a summer night out. I also really like the idea of wearing a lightweight knit cardigan over a summer dress. It feels very feminine.
I'm also really into the color and design of these sandals. The leather is really soft and comfortable, and the camel color is really beautiful.
I'm looking forward to all of the combinations I can make with these classic summer pieces.