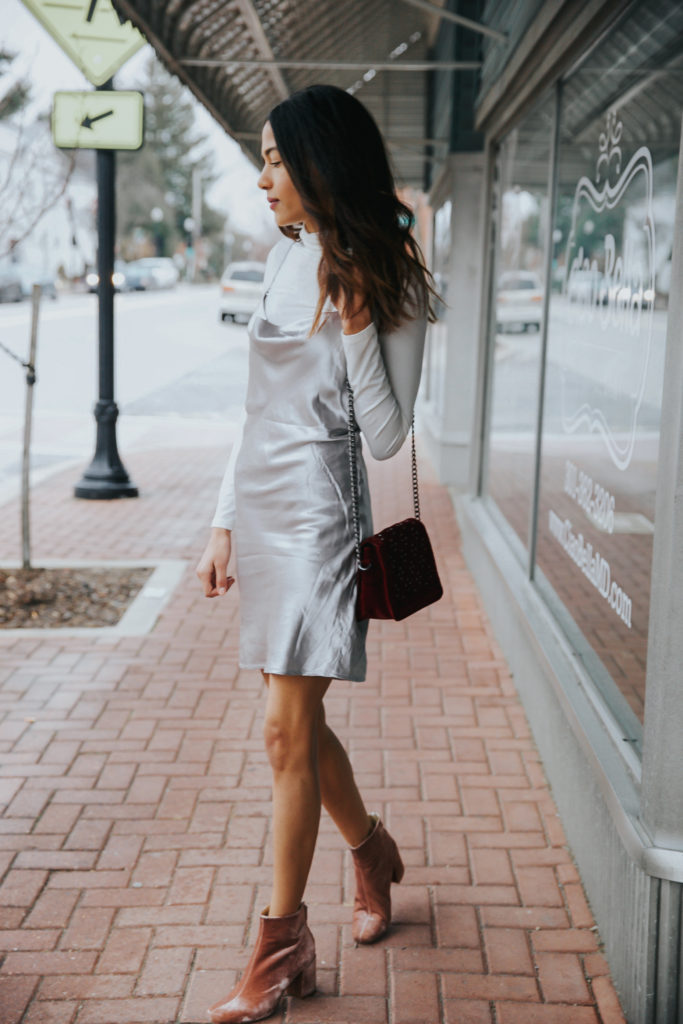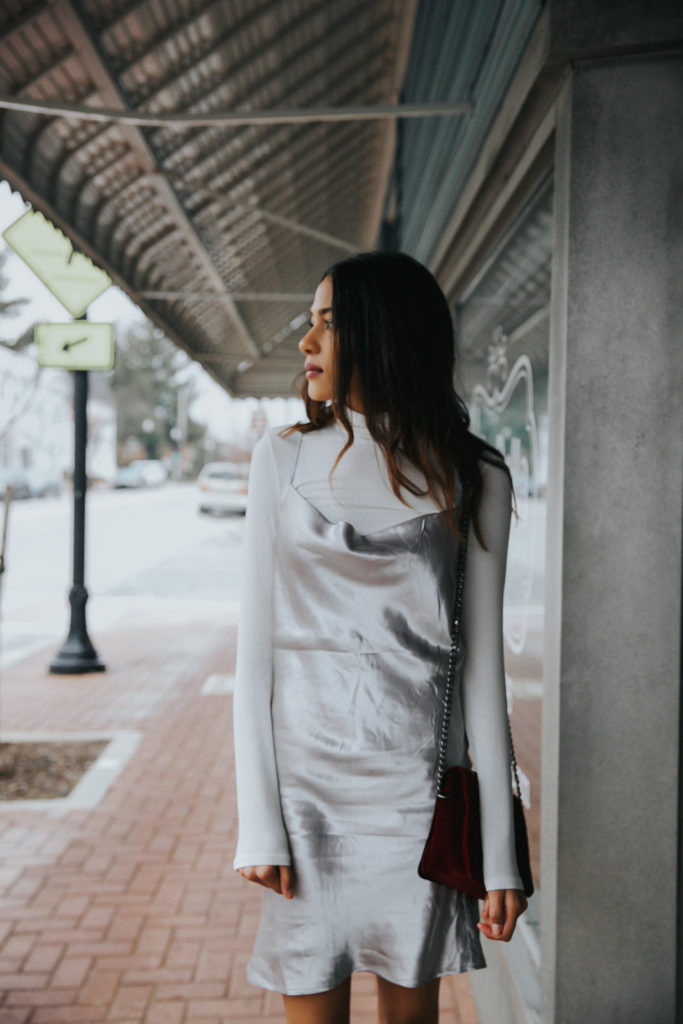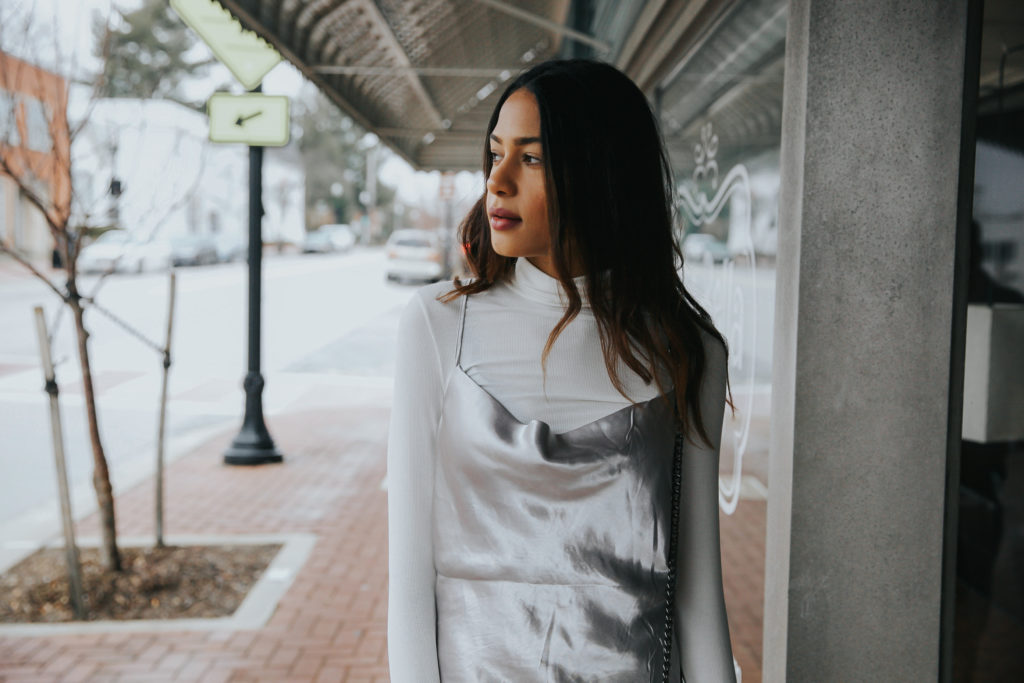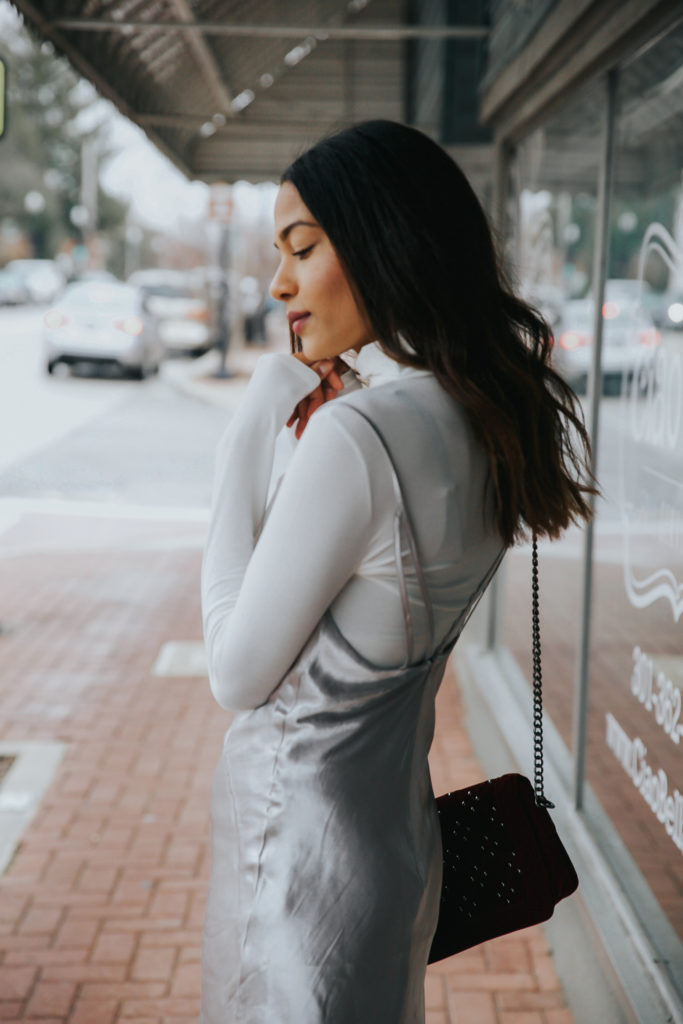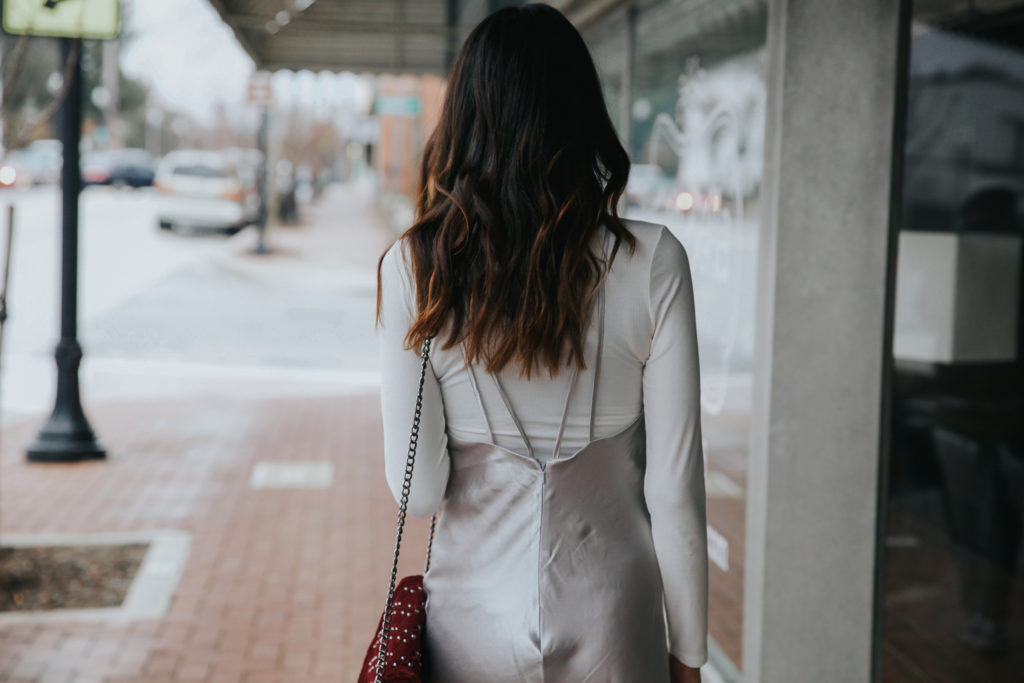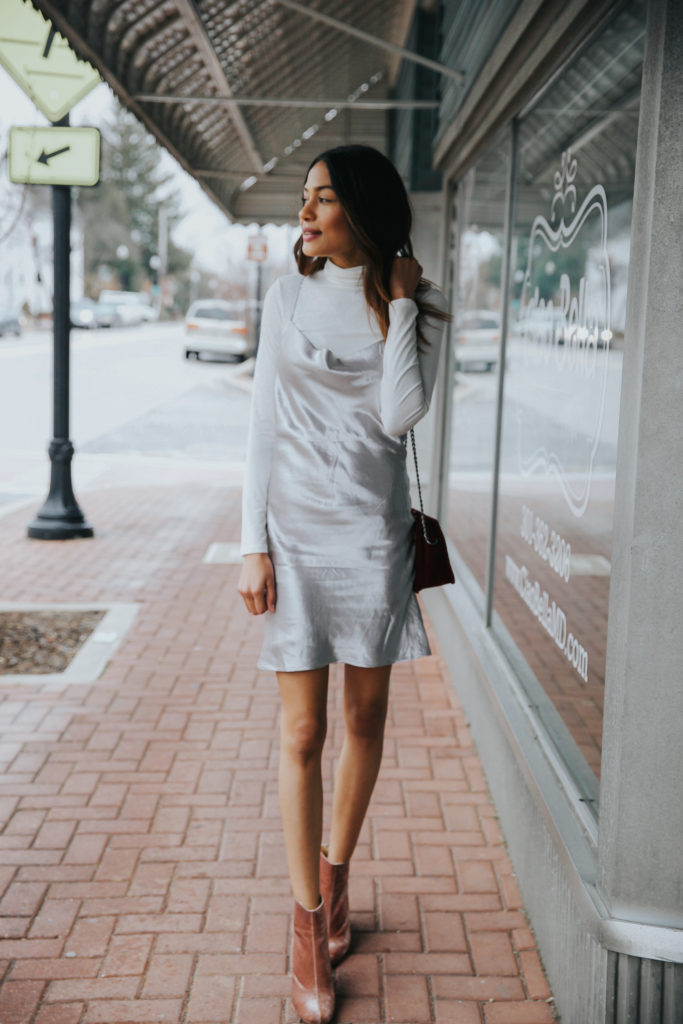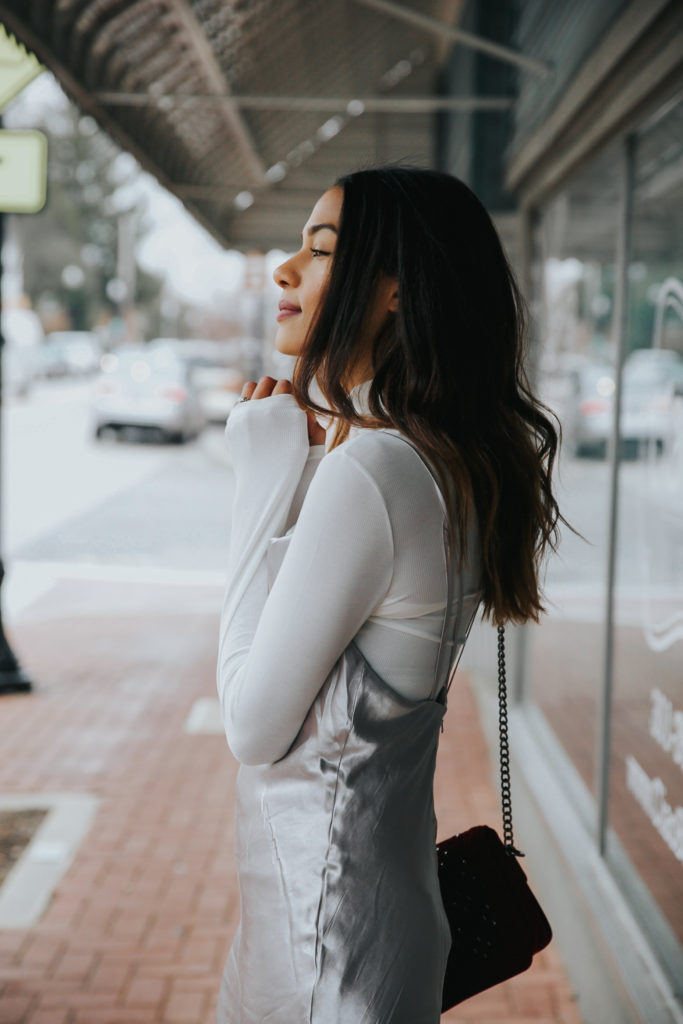 Silver Dress  //  Turtleneck Shirt  //  Booties  //  Similar Bag
With our sights officially set on Valentine's Day, most of us have totally forgotten about the one-and-done dress we all bought for New Years. Or, if you're like me, you actually bought several dresses for a few week's worth of holiday festivities. I bought this dress and absolutely fell in love with it, but a strappy metallic silver dress is something that is usually reserved for evening wear. I decided to pull it out of my closet and save it from a year of negligence by pairing it with this turtleneck (my new favorite layering piece – I'm also wearing it here) and a pair of booties. This whole look also looks great with a maxi cardigan thrown on top like this one.
What do you do with all of your holiday dresses after the holidays are over?