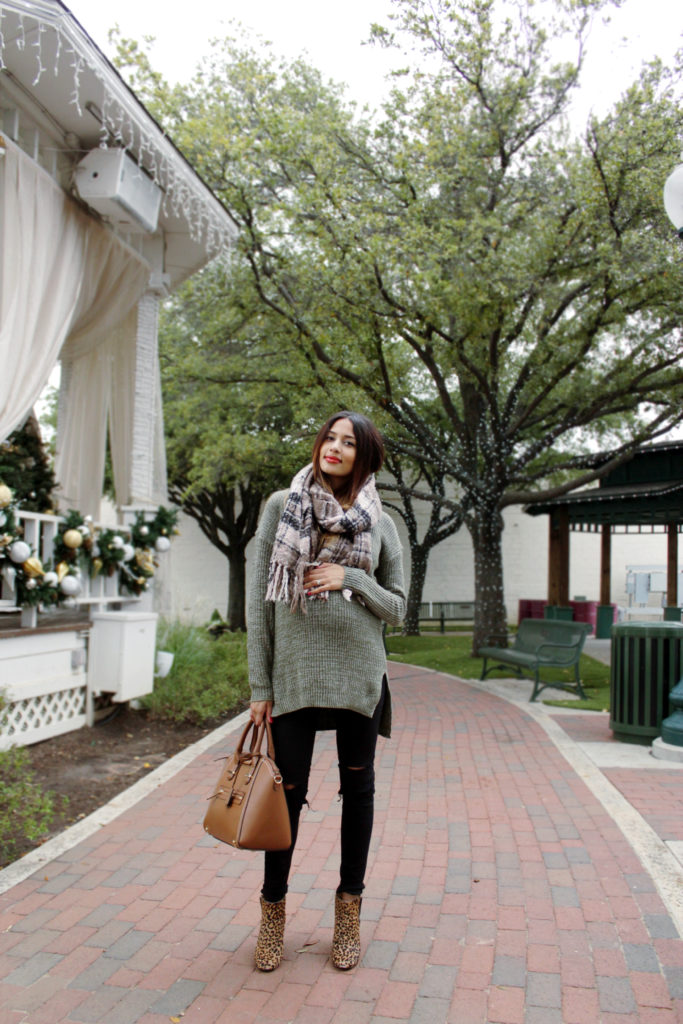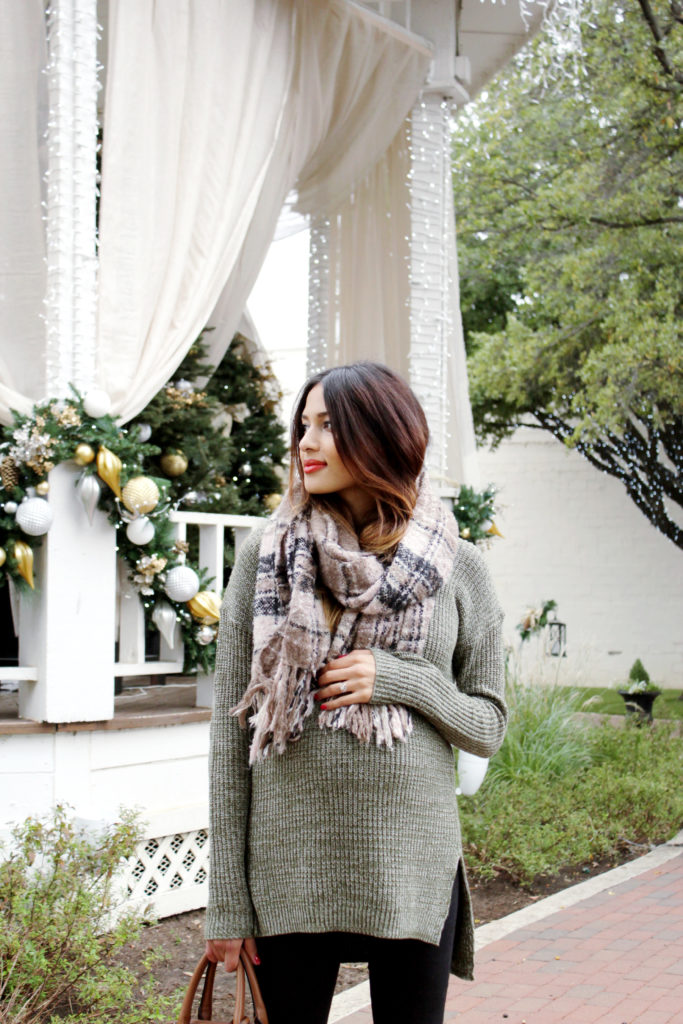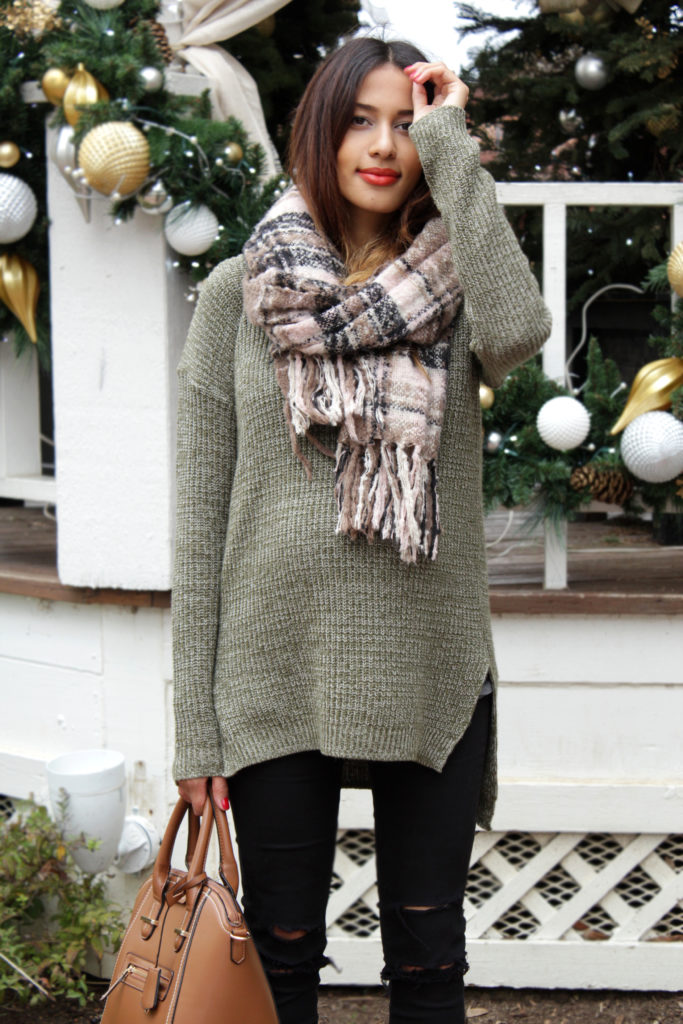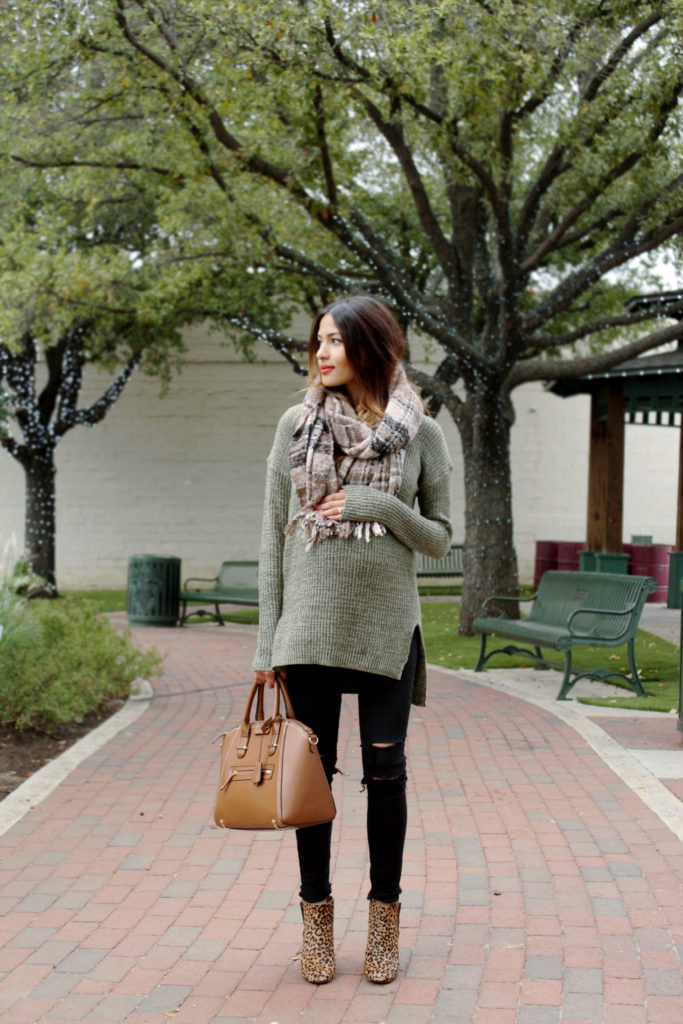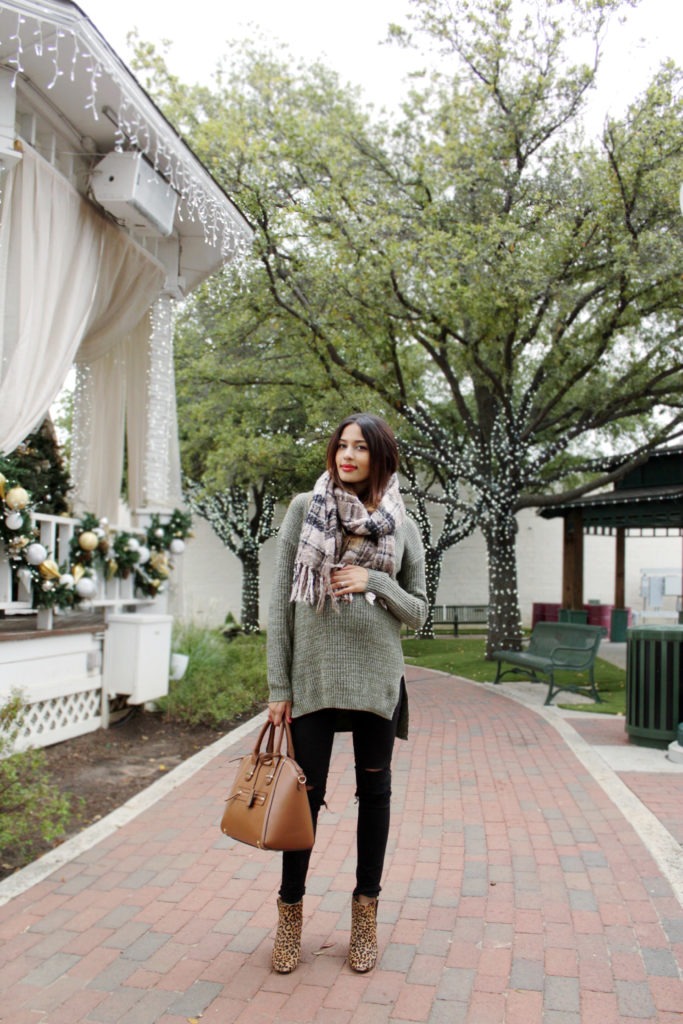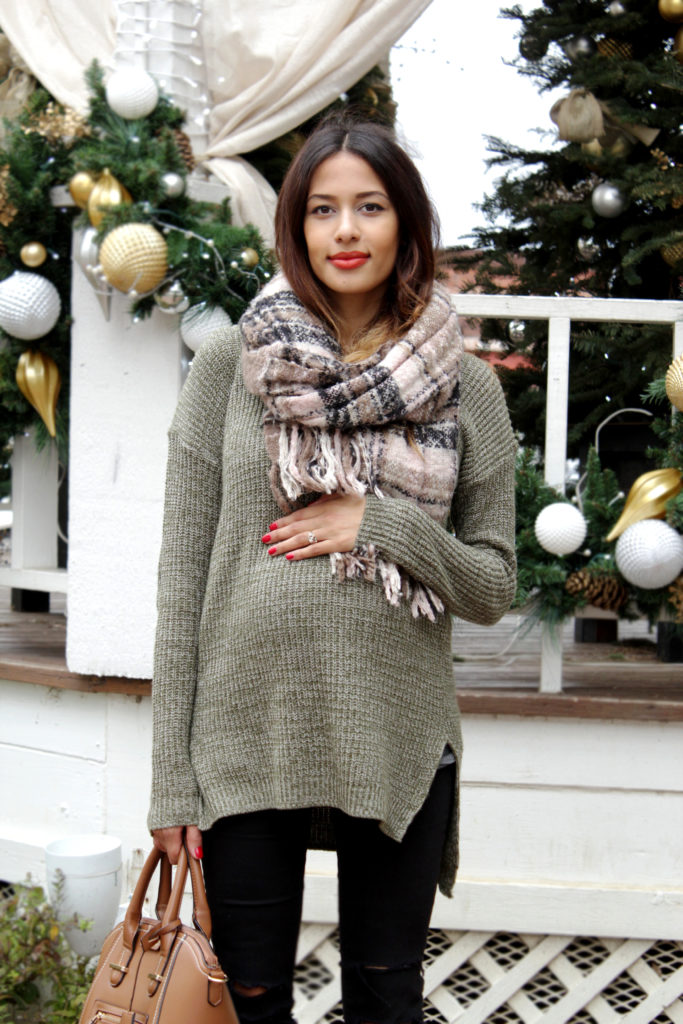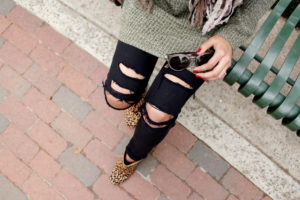 Happy Thursday! This outfit was shot last week when we were in Texas for the holidays. I can't even describe how much I miss living there, which is weird for someone who was born and raised in Southern California because anyone who was raised there will tell you that we were kind of inadvertently taught since birth that 1. You live in the best place in the country – which I'm not arguing with 😉  2. You will probably leave at some point and live in another place for a while, but… 3. You. Will. Come. Back. So it's weird to me to think that we could possibly be moving back to Texas permanently once we are able to leave here in a year and a half.
It's so weird how some days I look huge and pregnant and other days people are shocked to hear I am due next month. It really depends on how much I've just eaten, but ever since  hit my third trimester my weight has really plateaued. My little babe is already so big that there isn't any room for my stomach anymore, so eating big meals like I did in my second trimester when I was chronically starving is out of the question. I'm pretty sure the other contributing factor to the pregnancy shapeshifting is this sweater. It's not a maternity sweater but the length is so incredibly perfect and it's oversized without being bulky so it really works well with my ever-growing bump. I've already purchased it in three different colors and I think it will transition nicely into my post pregnancy wardrobe as well.
SHOP THE LOOK:
I also forgot to mention in my last post that I was featured on the amazing motherhood website Mothers in Protest as part of their #BumpCrush series. I talk about my pregnancy so far, my food cravings, my experiences as a mother and my non-conventional birth plans – if you're curious, check it out here!
I hope you're all having a great day – the weekend is almost here!