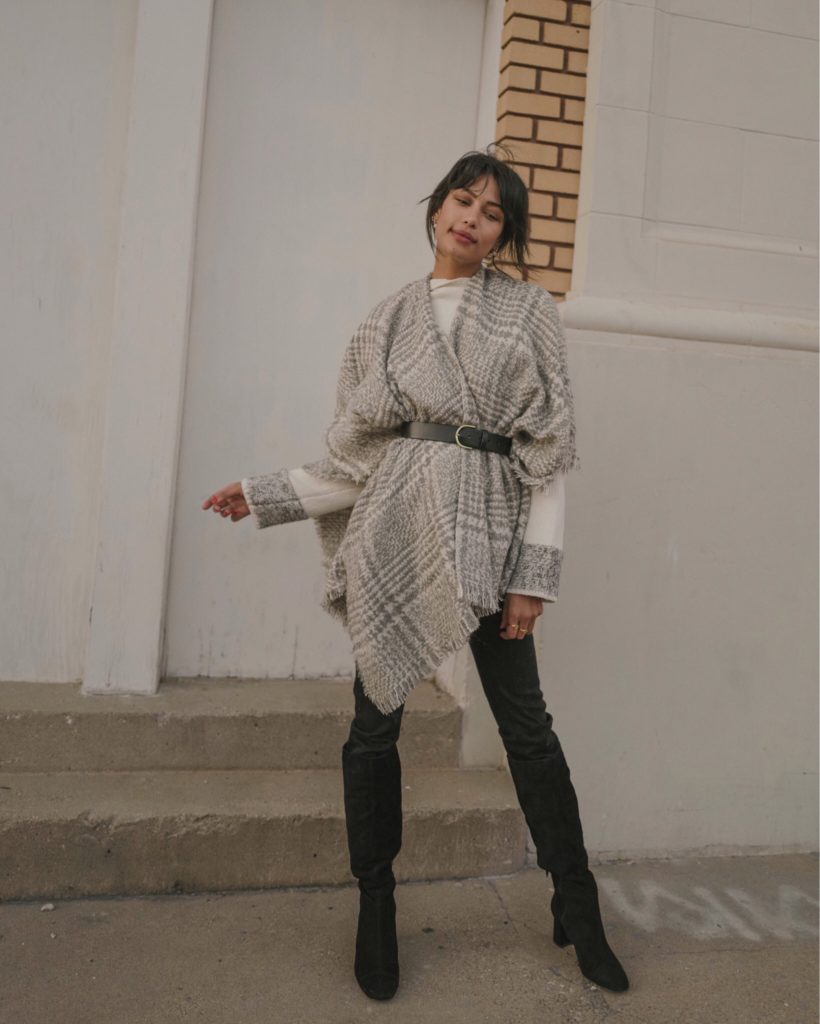 It seems like the time between Halloween and Thanksgiving flew by! I had so much fun relaxing with family and friends over the holiday weekend, and of course scoping out some great deals after the holiday! Now that the temperatures have dropped here in Texas, I've been stocking up on cozy layering pieces that are easy to mix and match. I picked up this cozy sweater and poncho from Ann Taylor over the weekend and I love how versatile it is! It can be worn casually over a casual long sleeve tee or sweater like I did here.
I love the houndstooth print on this poncho, and the material is SO soft. It would also make such a great gift. Last year I bought really soft sweaters as gifts for Christmas and I think I want to do it again this year. Who doesn't want a soft sweater?!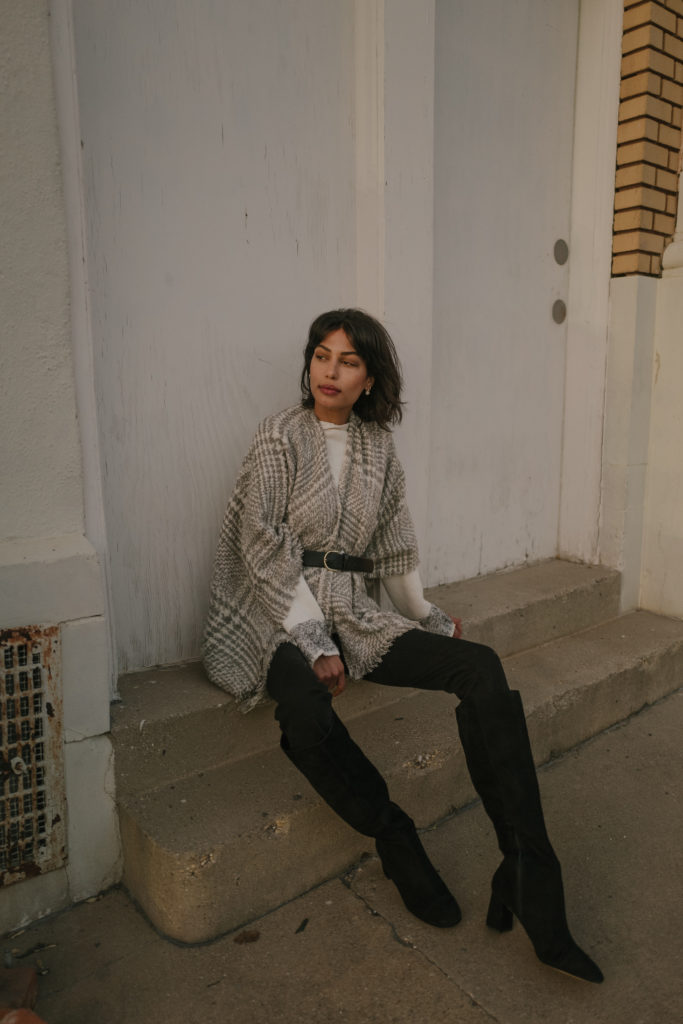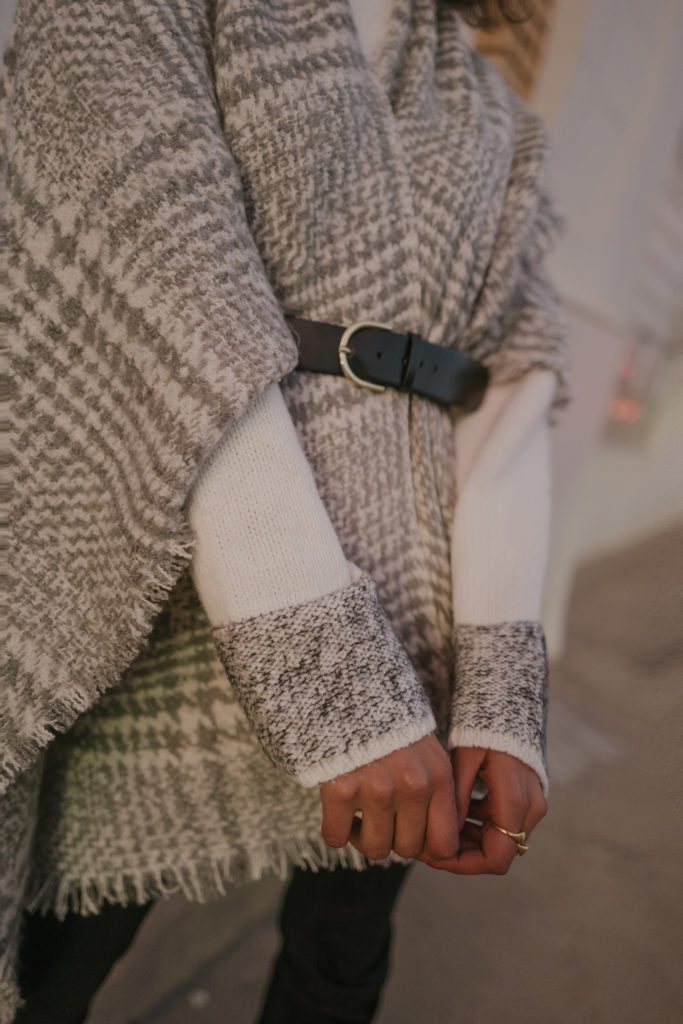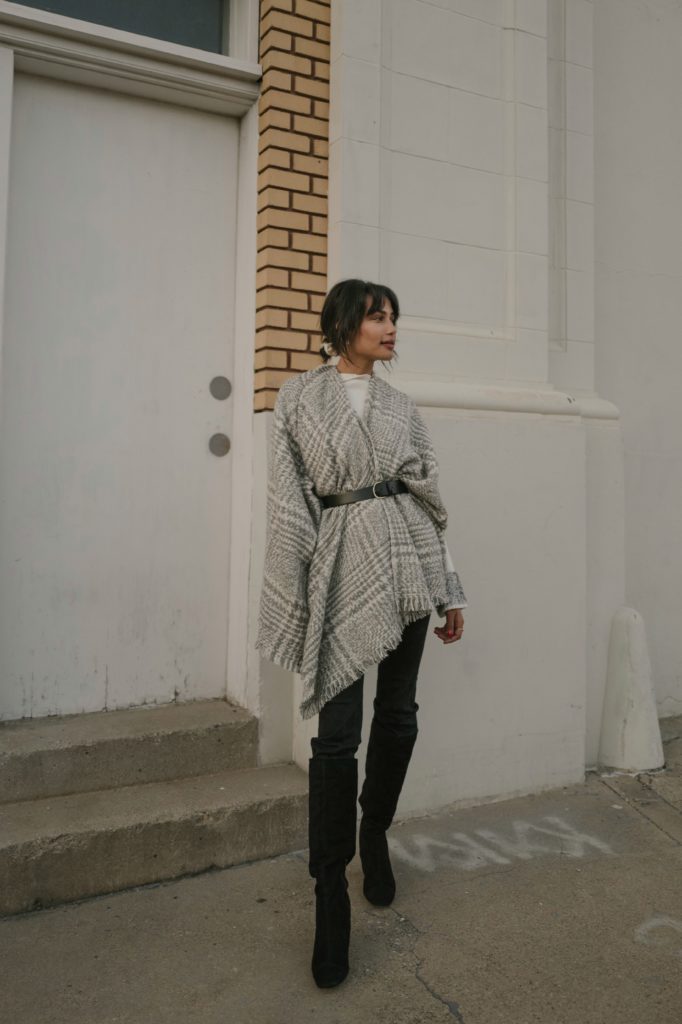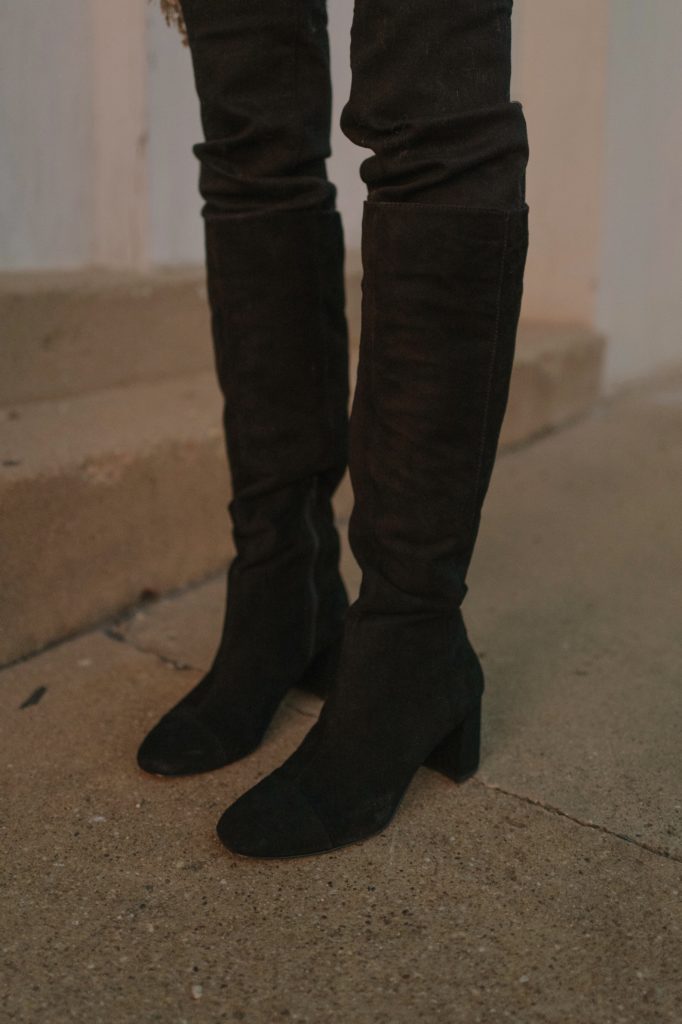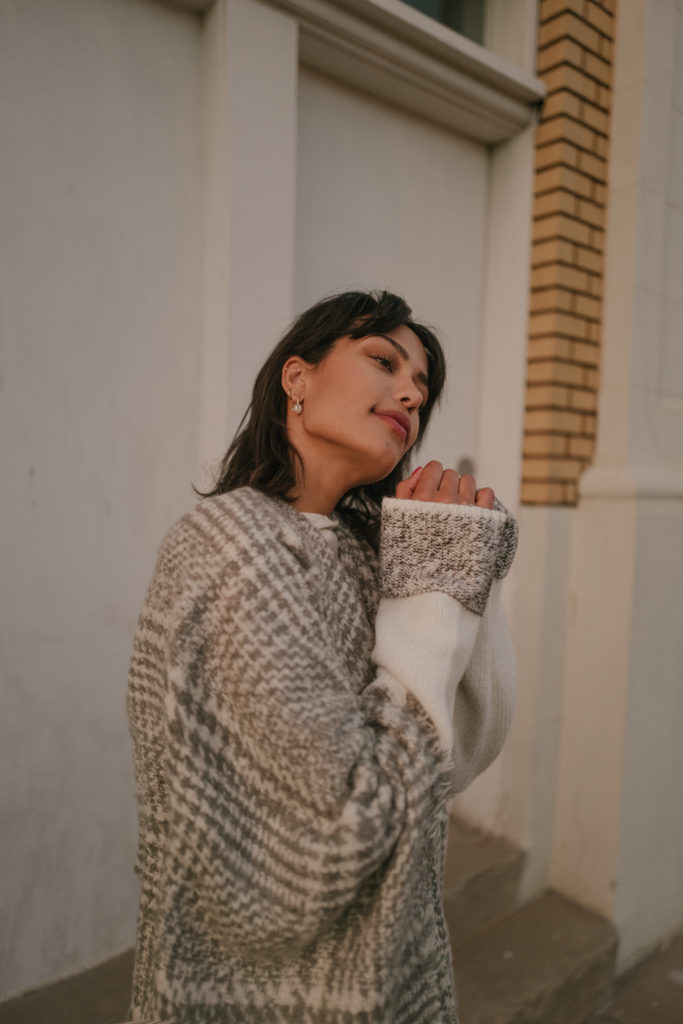 What are you planning on giving as gifts this holiday season?