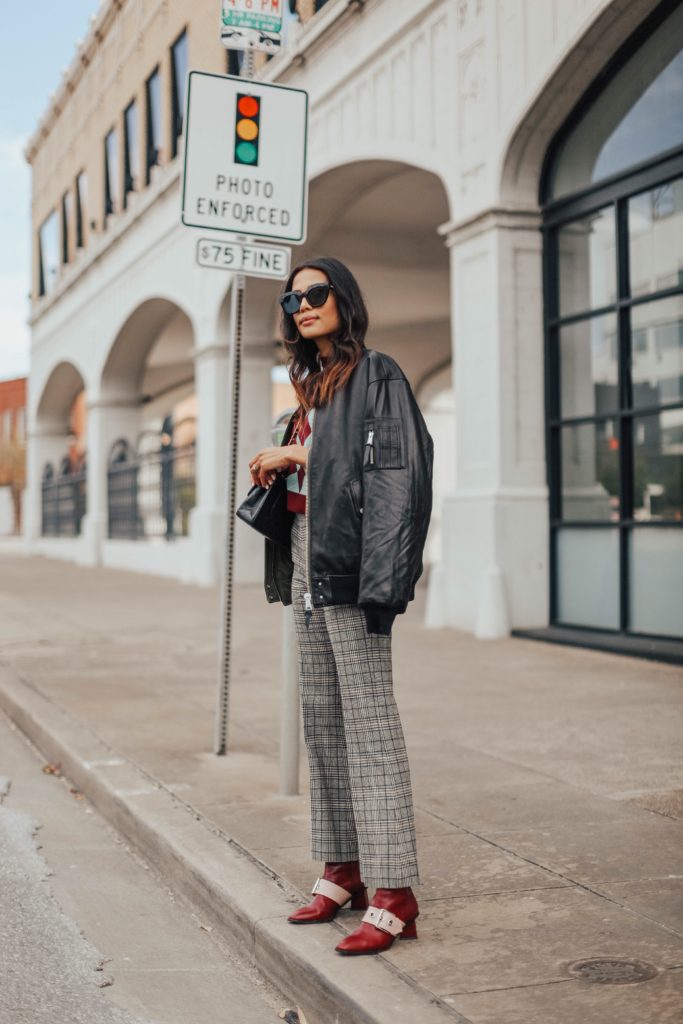 Happy Friday! I was lamenting last week about how Dallas didn't feel much like fall, and then I woke up a few days ago to cold wintery weather. I'm not exactly a cold weather person, but I love any excuse to wear plaids, wool, and warm layers. I recently found out about W Concept – a really cool online store that carries independent designers. It's a really great place to find unique and fashion forward pieces that no one else will have. It's a treasure trove!
I fell in love with these red buckle boots, and probably wear them far too much. They come in a few colors including a really beautiful putty grey. The quality of the pieces is also really amazing – I was shocked at how well the plaid pants fit. It feels like I got them tailored!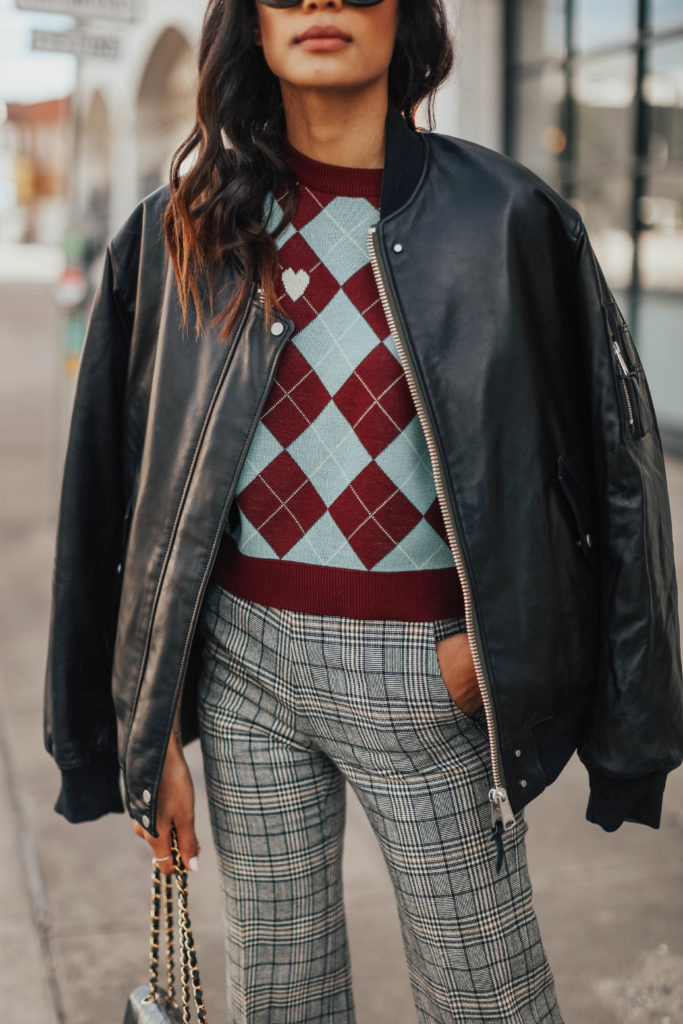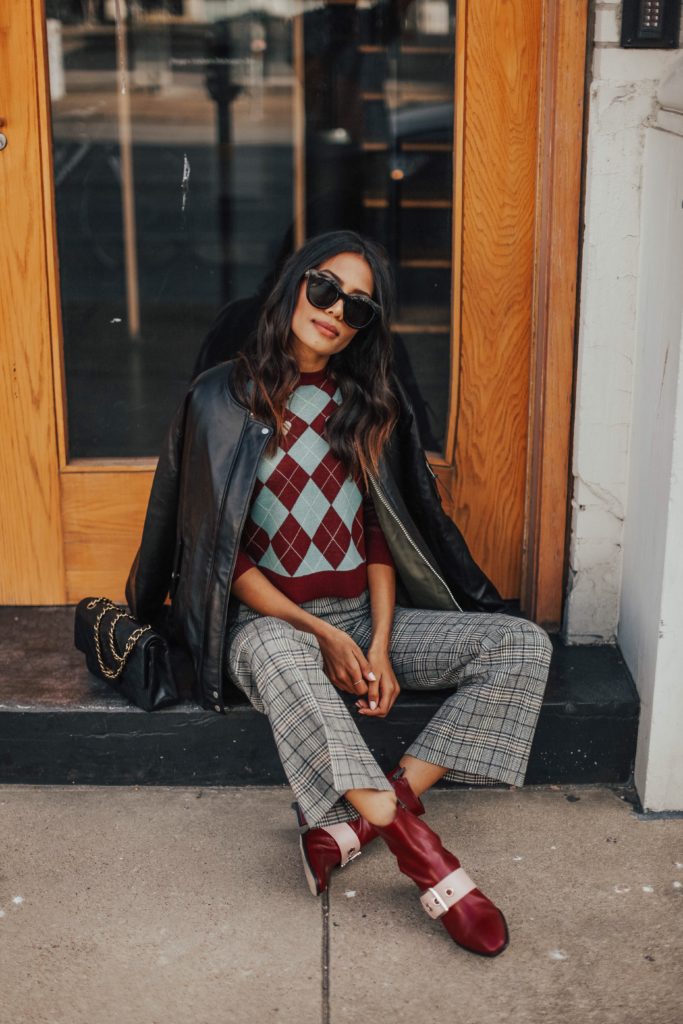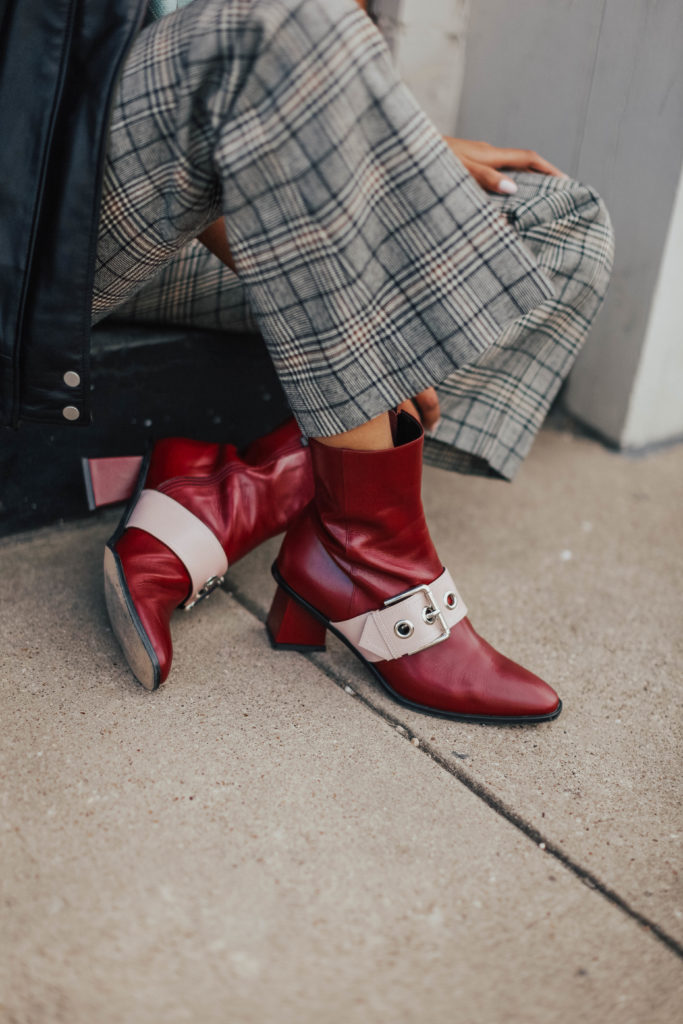 I've worn the pants a few times with black chunky boots and an oversized cream sweater and I love how versatile they are. I had been on the hunt for a thicker knit wool pant for so long.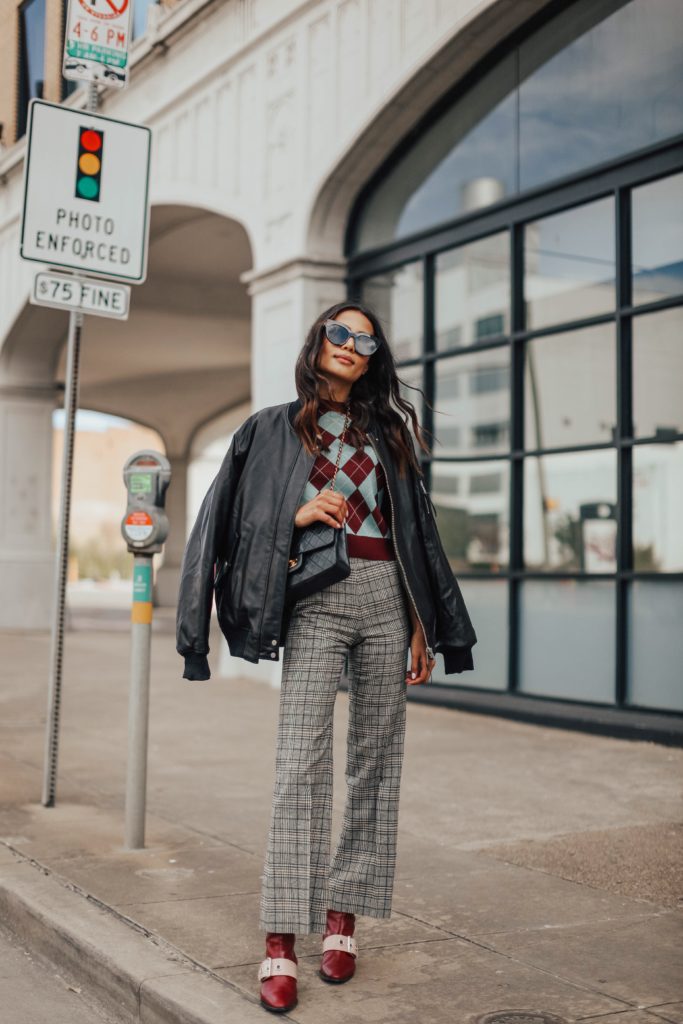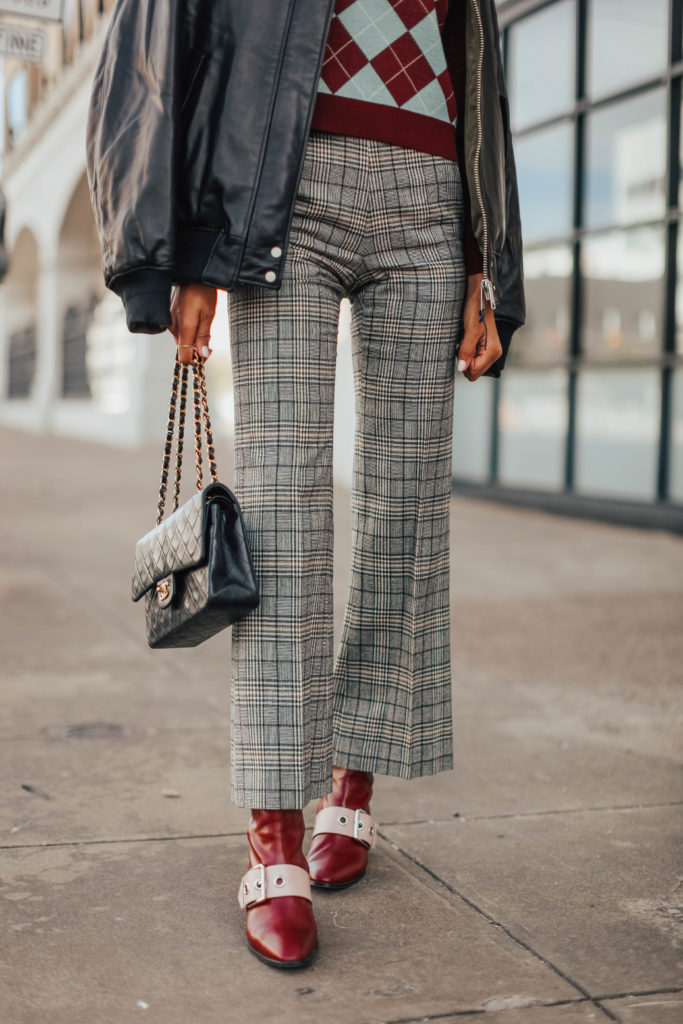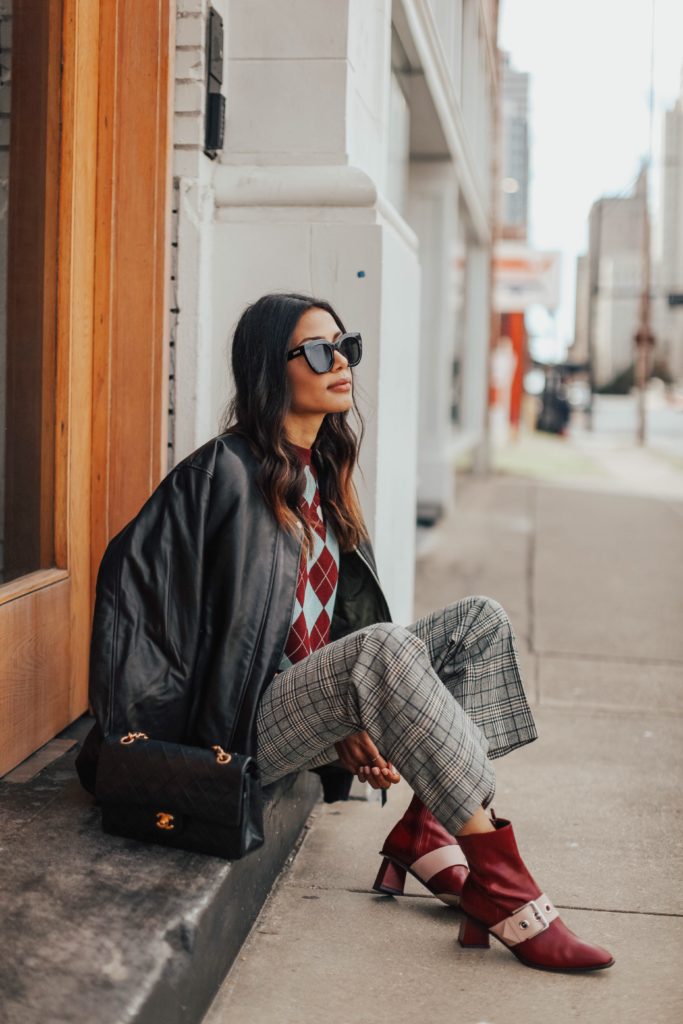 ARGYLE SWEATER  //  REVERSABLE LEATHER BOMBER JACKET  //  PLAID PANTS  //  RED BUCKLE ANKLE BOOTS
Now that the weather is finally cool, I am so excited to really dive deep into my fall/winter wardrobe. Who else lives for the days when they can layer up?