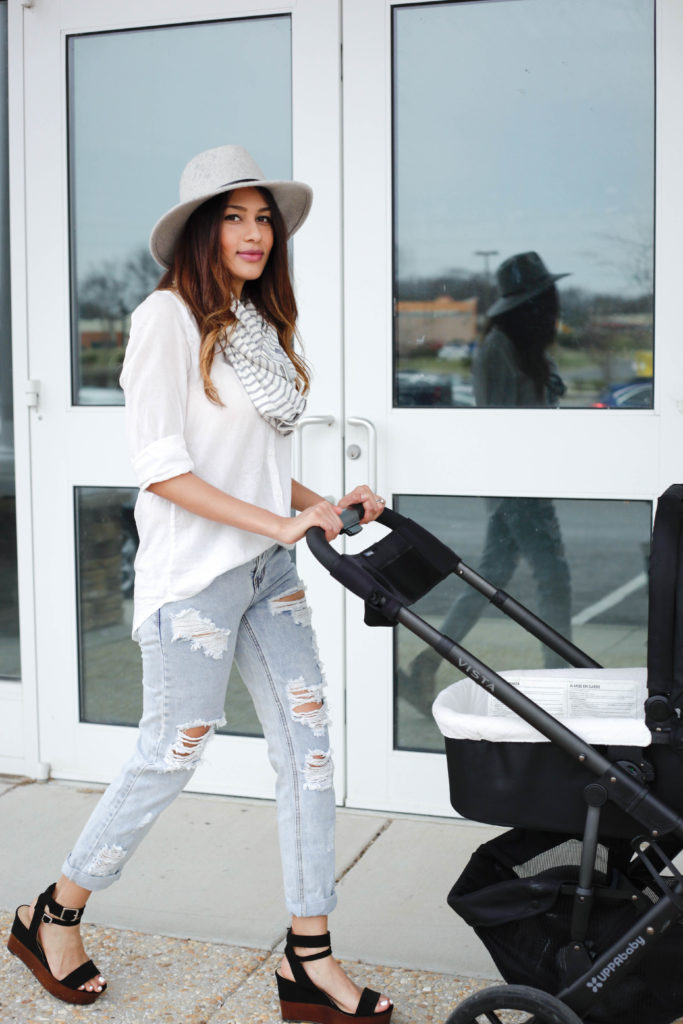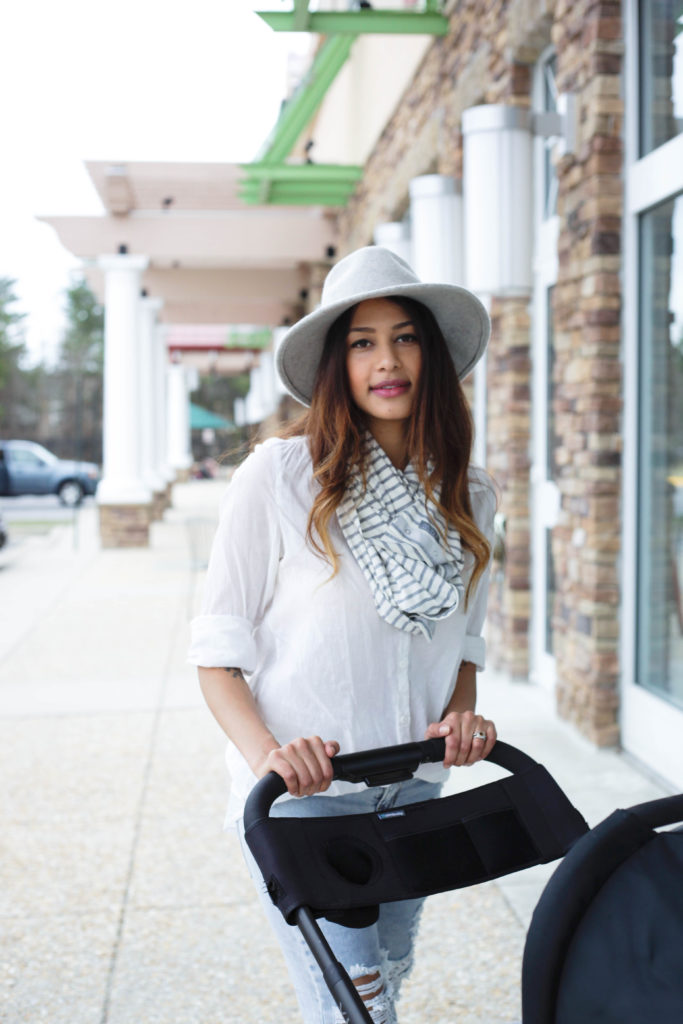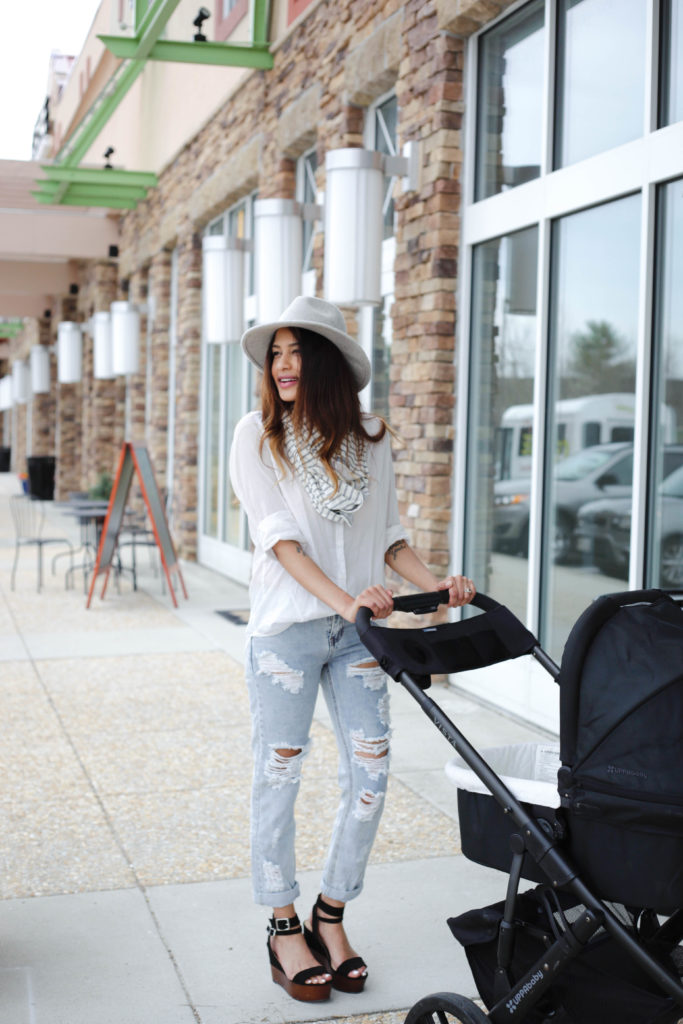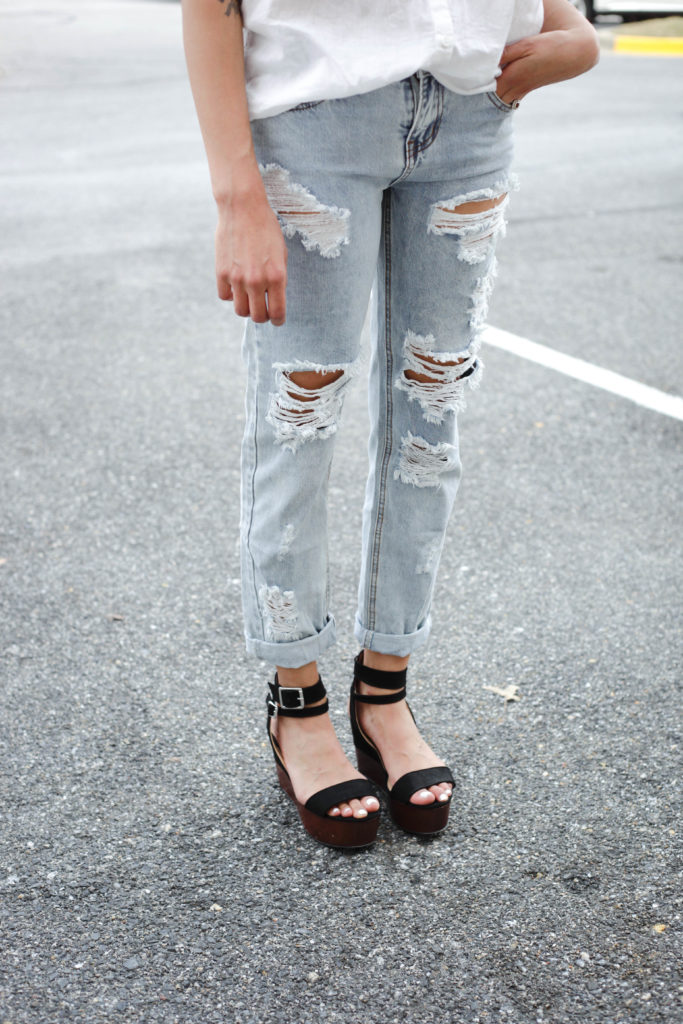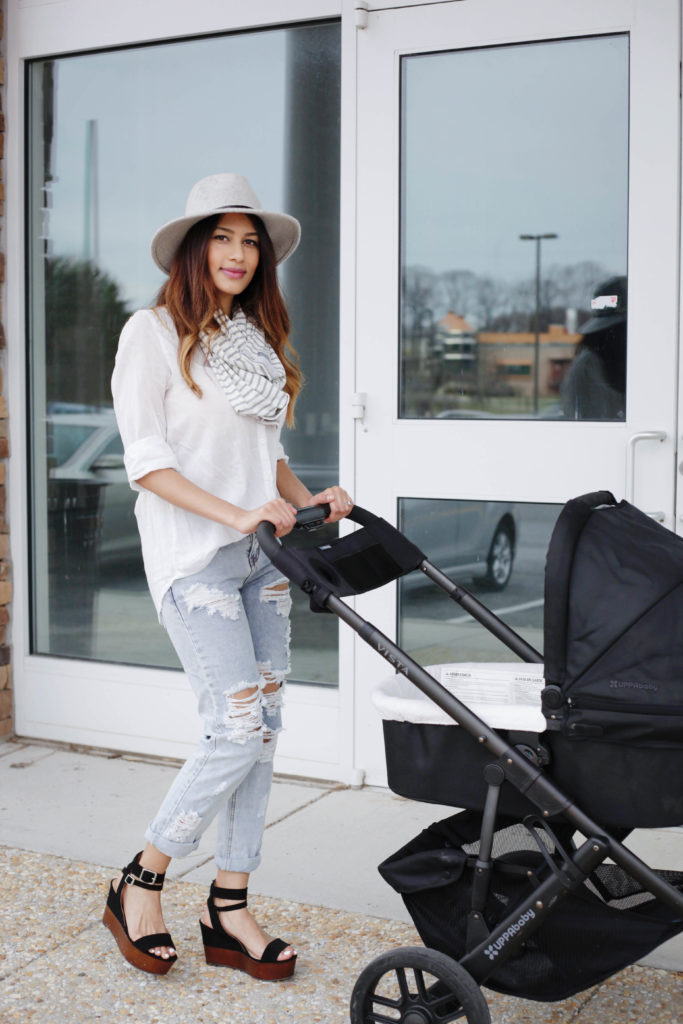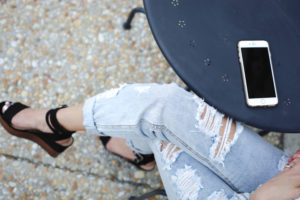 I love the way he always grabs on to my shirt when he nurses, like he's just hanging out. =D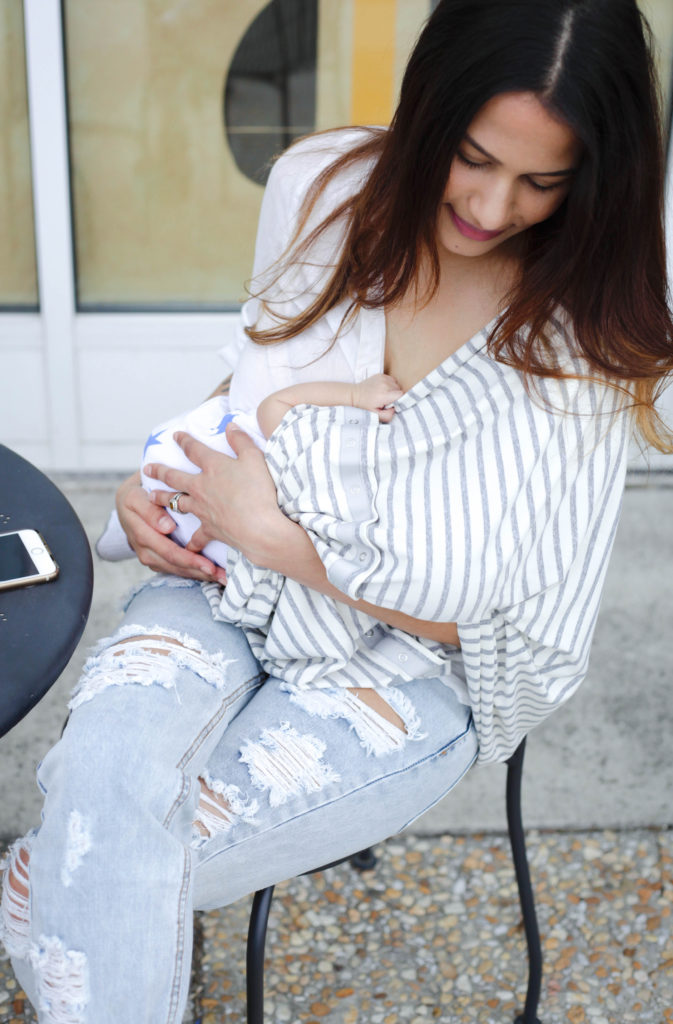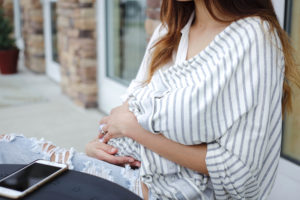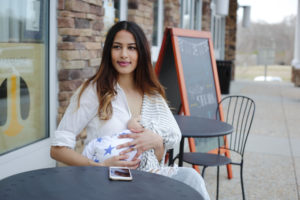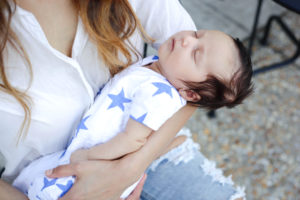 Button Front Shirt  // Gray Hat  //  Zara Platforms – Similar, Similar more affordable option //  Distressed Boyfriend Jeans  //  NüRoo Nursing Scarf  //  Stroller (and we have this organizer on it)  //  Beau's onesie can be found here
Hello! I hope you are all having a great start to the week. I'm pretty sure Beau has started his two month growth spurt. I feel like I've been nursing him non-stop for the past couple of days. It's amazing how much his nursing can affect me, when he gets like this I feel like I need to eat and drink so much more to keep up my milk supply and energy. I'm actually surprised that I've been able to nurse so easily with Beau. I struggled a lot in the early weeks with Luna and although I was optimistic about breastfeeding the second time around, I was still preparing for another tough time. I've been so fortunate that it's come naturally to us this time around.
With as hungry as he has been lately, I've been finding myself nursing him everywhere! At the park, grocery store, while out shopping and out to dinner, you name it – I've whipped it out. I'm not one of those people who thinks that nursing mothers should cover up when they breastfeed if they don't want to and I certainly am guilty of just unbuttoning my shirt and nursing him at times (#freethenipple, anyone?), but there have been places when I've definitely felt more comfortable with a nursing cover. This 
NüRoo
 nursing scarf has been an absolute live saver, it is something that is permanently in my diaper bag. I love that I can wear it as a normal scarf, and when Beau wants to nurse it can be used as a nursing cover. The fabric is really lightweight and breathable too, which I love!
Speaking of Beau turning 2 months old, I'm working on a post all about his birth story that I am so excited to share because it was truly a crazy experience! I'll be sharing that later in the week, so stay tuned.
Have a great day!