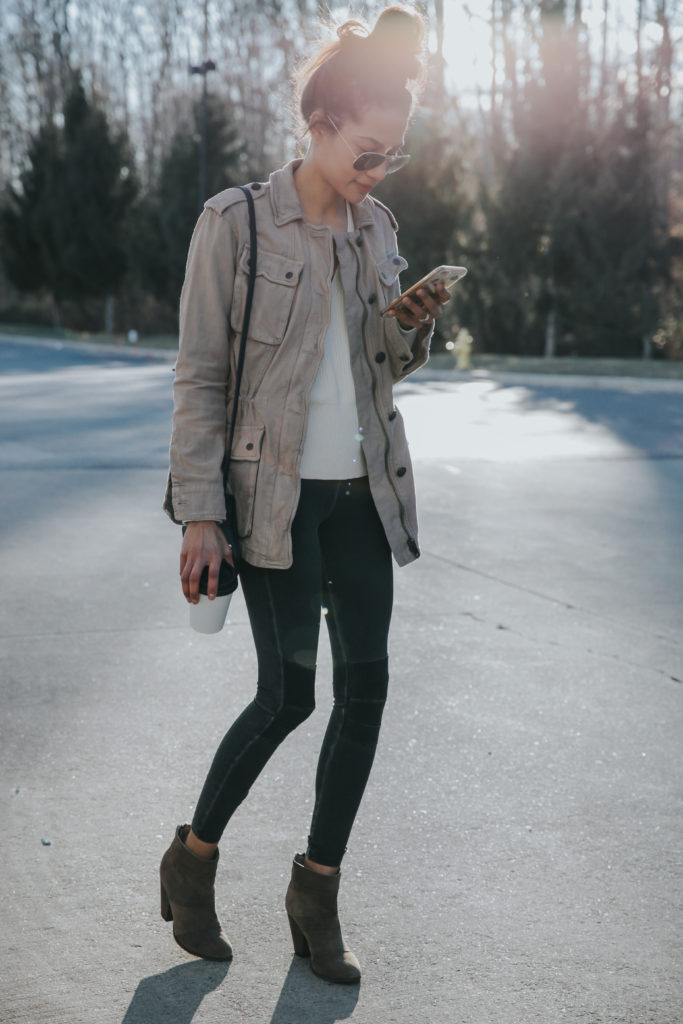 When the spring season hits, I always get an extra boost of motivation to get things done. With all of the running around I've been doing lately, I've found myself really focusing on updating my casual wardrobe. I got these leggings a few weeks ago and I have been living in them since the day they came in. I never really considered investing in casual wear in recently, but I was talking to a friend of mine about the whole athleisure trend. She was saying that we spend most of our time wearing casual outfits so it makes sense to invest in good pieces and she is totally right!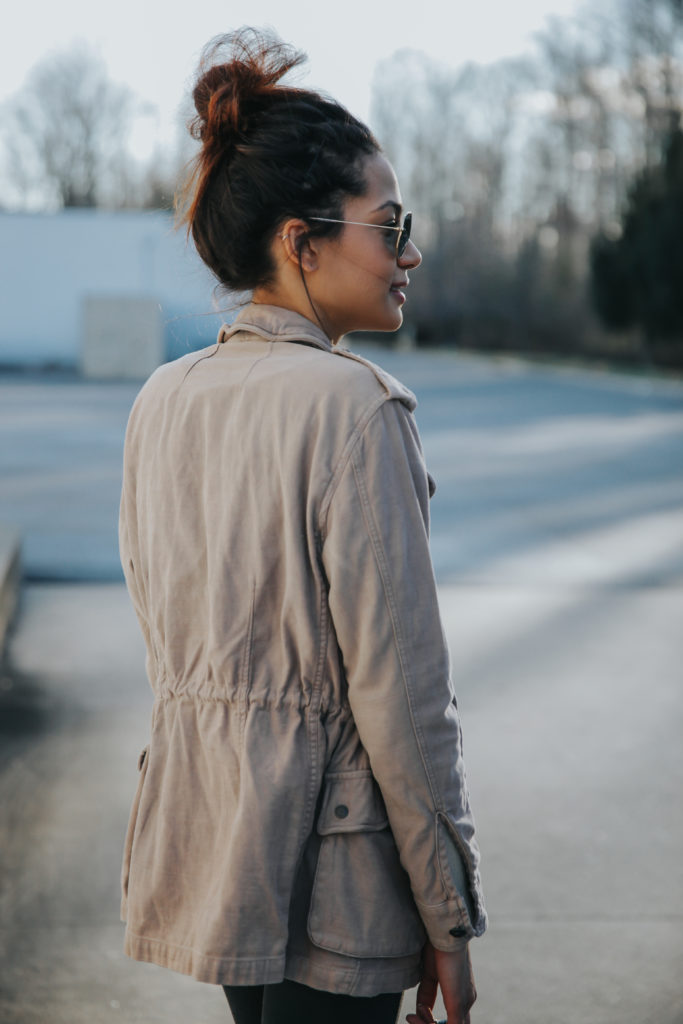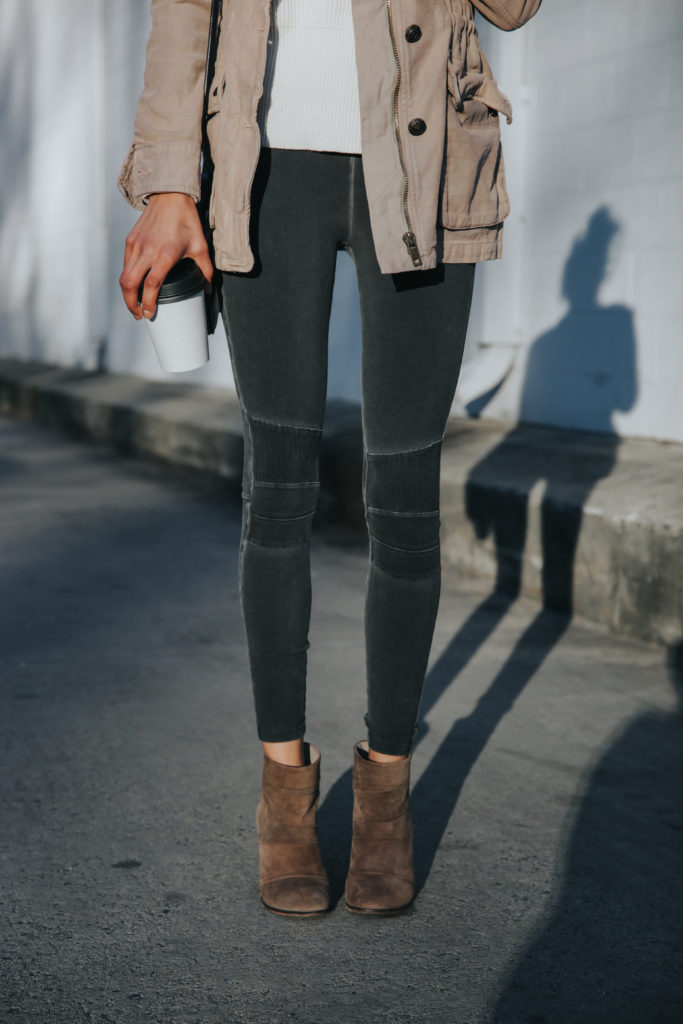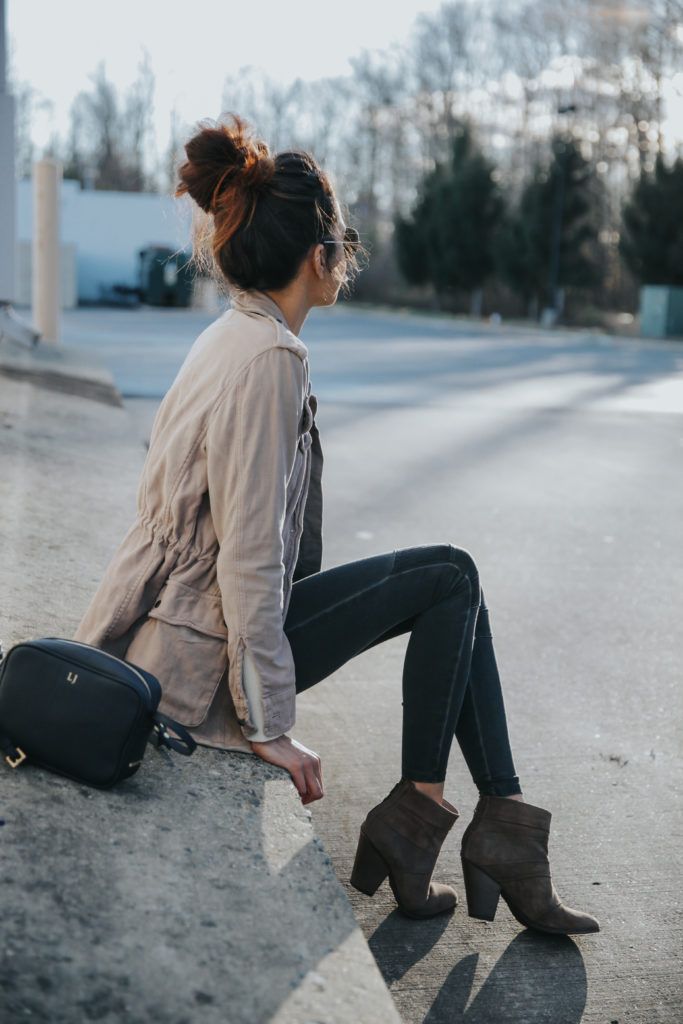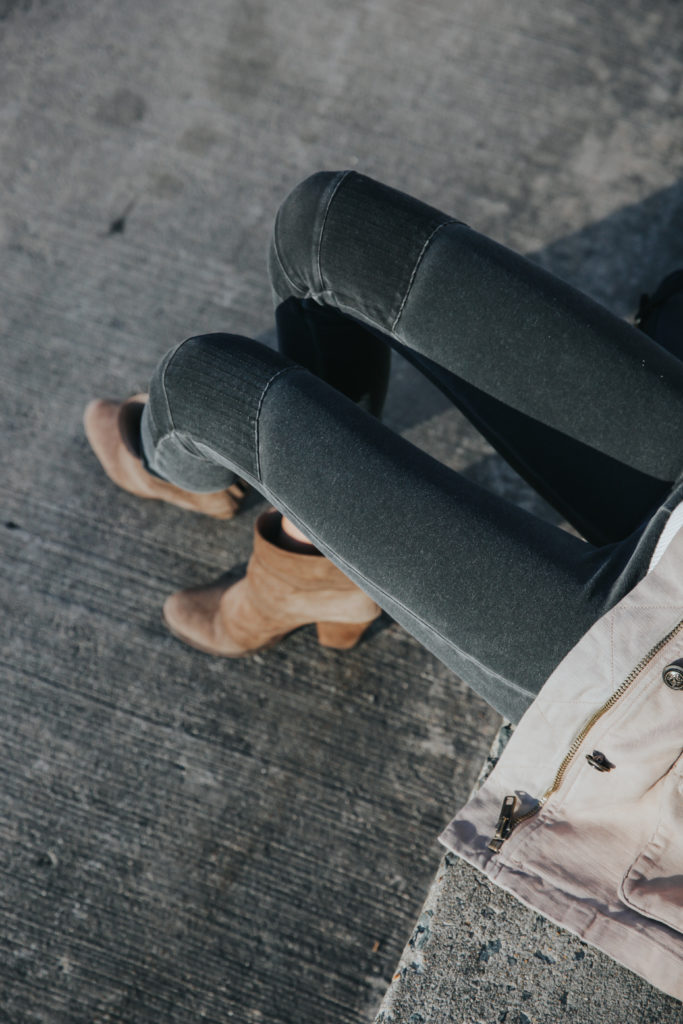 SWEATER  //  LEGGINGS  //  JACKET  //  SUNGLASSES  //  BAG  //  SIMILAR BOOTIES
When I have a busy day ahead of me, I usually throw on a pair of leggings, a sweater, a go-with-everything jacket like this one, and a pair of sneakers. And when I'm at home I just want to be comfortable. These leggings are honestly the best pair I've found. I have recently become obsessed with this brand – their leggings are so comfortable and the fit and quality is excellent. Totally worth checking out if you need a solid pair of leggings that also look chic enough to wear out of the house without second guessing your outfit. 😉
I hope you all had a great weekend – thank you so much for reading!