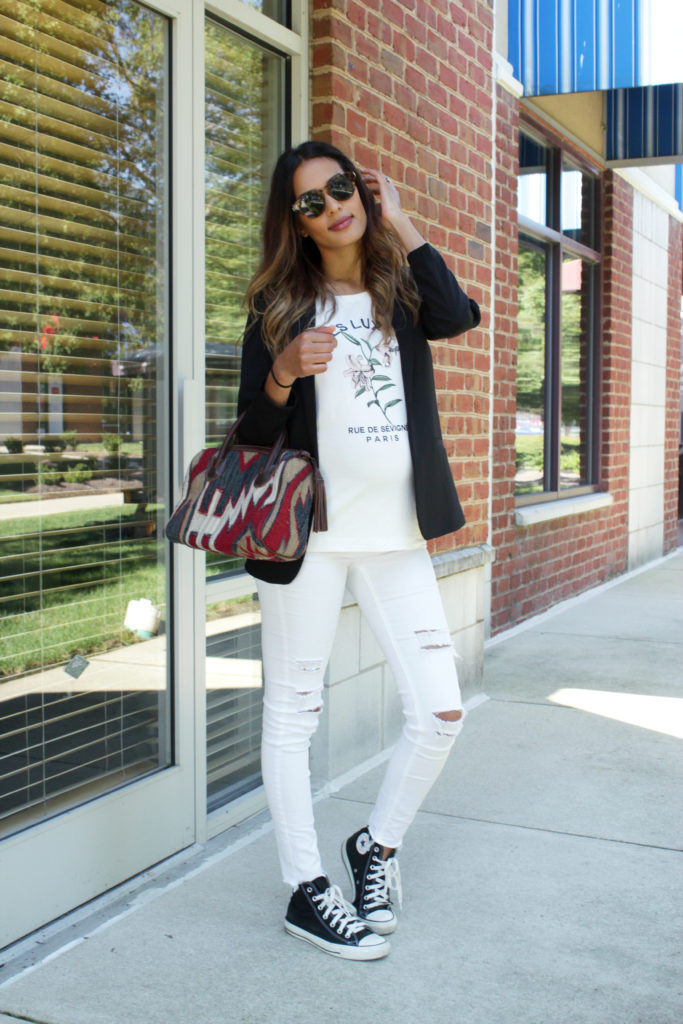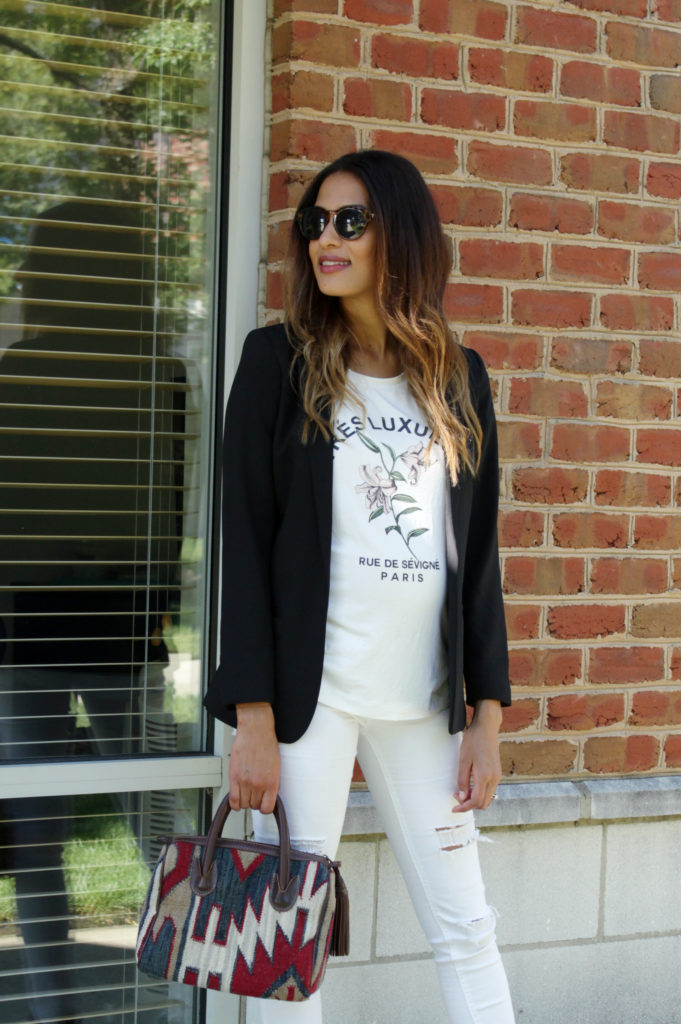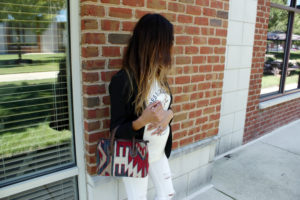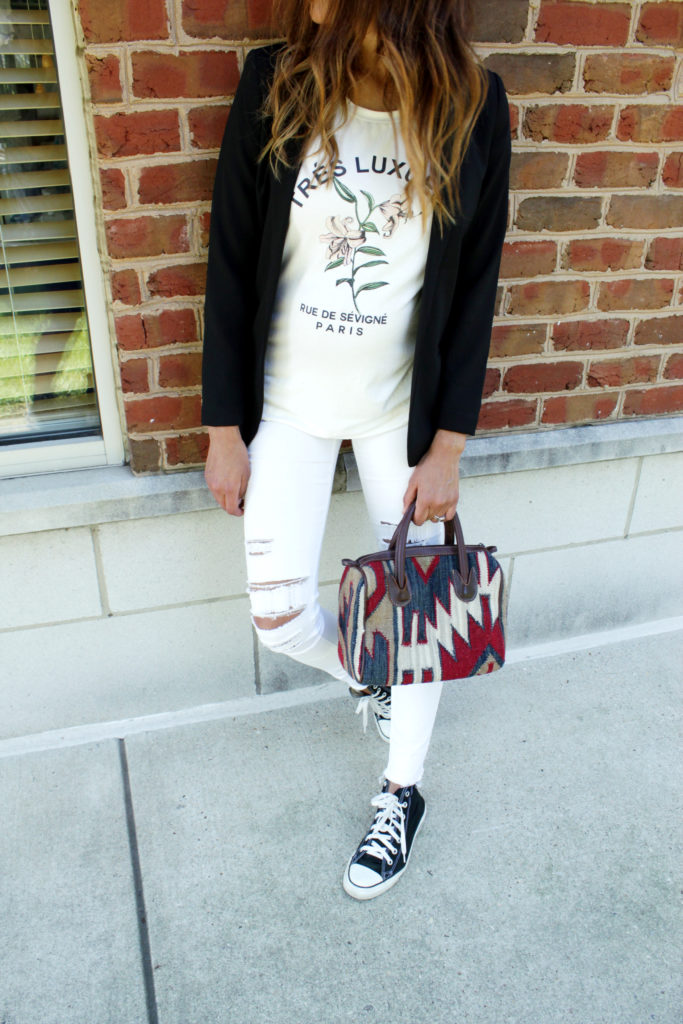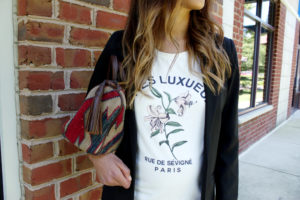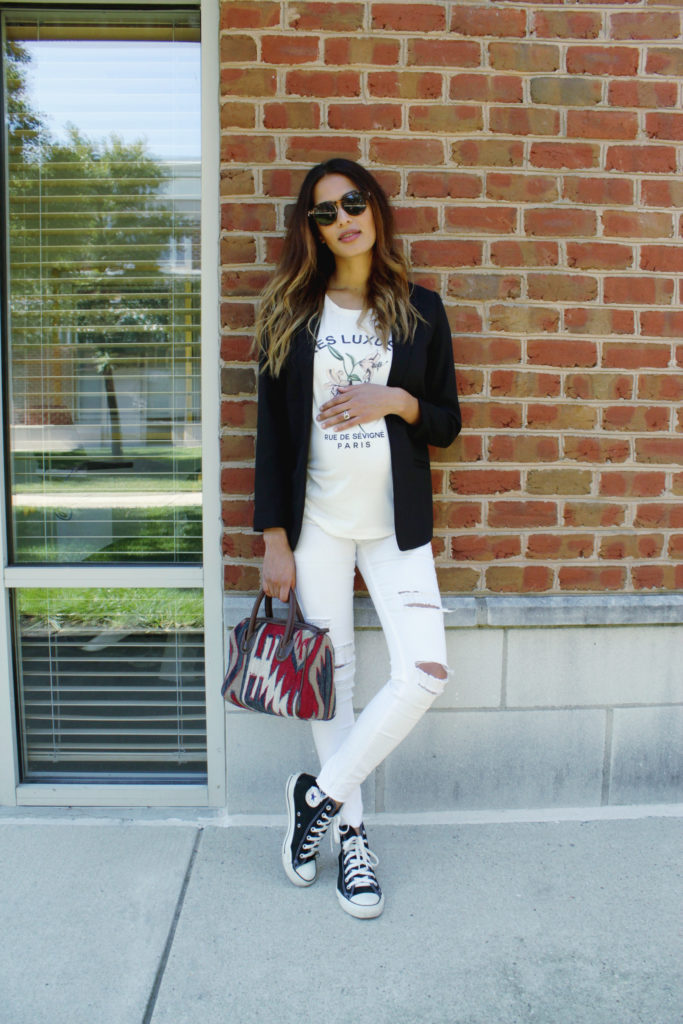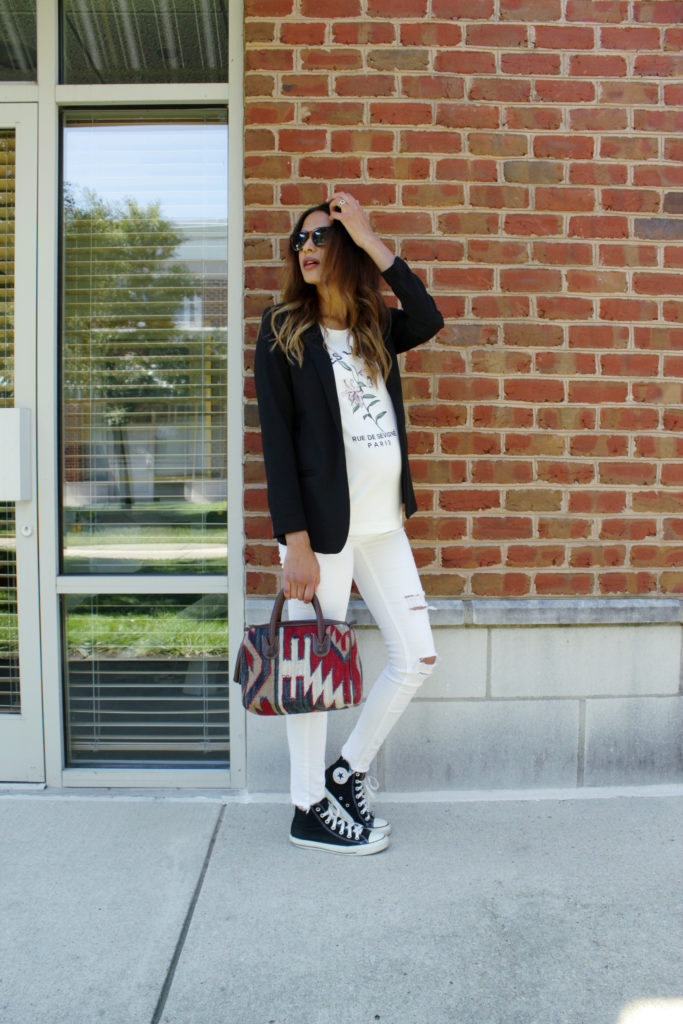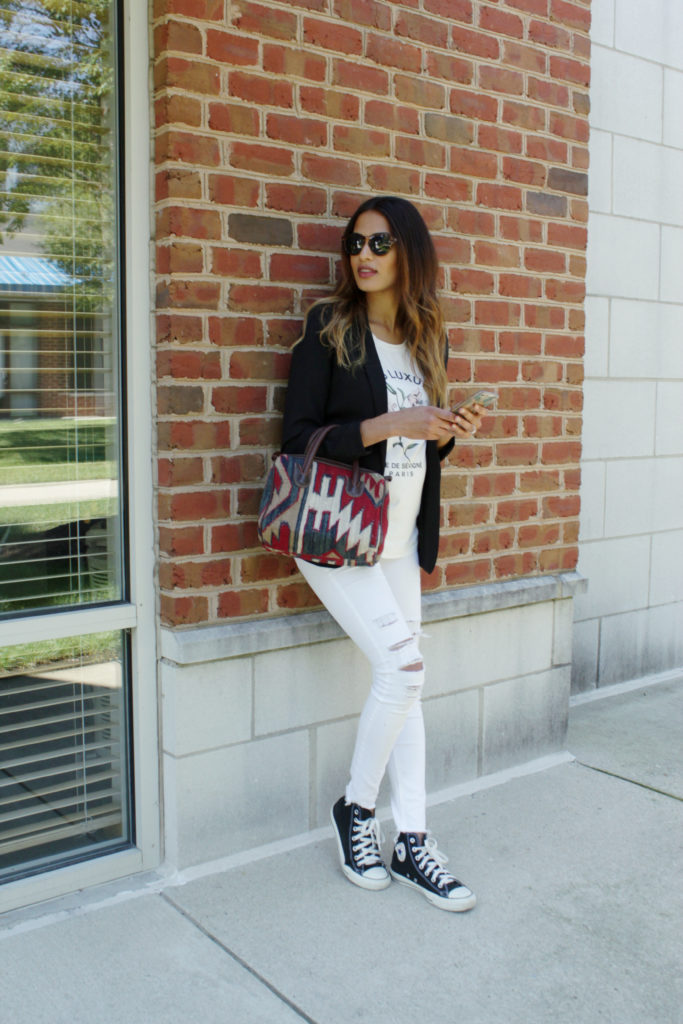 This outfit was something that I wore last week for a casual day of shopping and running errands with  my husband and munchkin. I threw it together last minute and really wasn't even planning on photographing it, but it actually ended up being one of my favorite looks. These jeans have been getting so much use from me lately – they aren't maternity jeans but they are still really comfortable to wear with a
belly band
.
All of this cooler weather has inspired me to really get back in my kitchen again. If you didn't already know, I'm an avid cook, but with the sweltering summer heat combined with my morning sickness most of the meals I had been making were either a salad or something that was really quick and easy to throw together. Don't get me wrong, I love quick and easy, but there is just something that is so wonderful to me about taking my time and spending hours preparing a beautiful meal.
Mimi Thorisson's
recipes are a favorite of mine and the food photography on her blog is absolutely gorgeous. But anyway, how did we get on this topic? Oh yeah – fall! Yay blazer weather =P
I hope you're all having a great week so far!