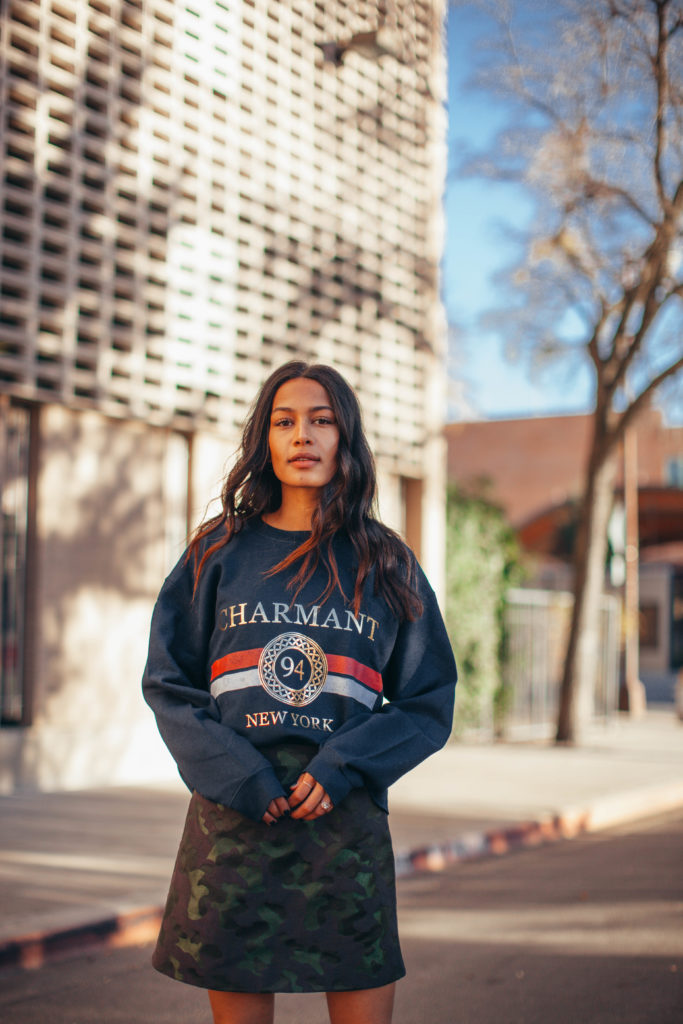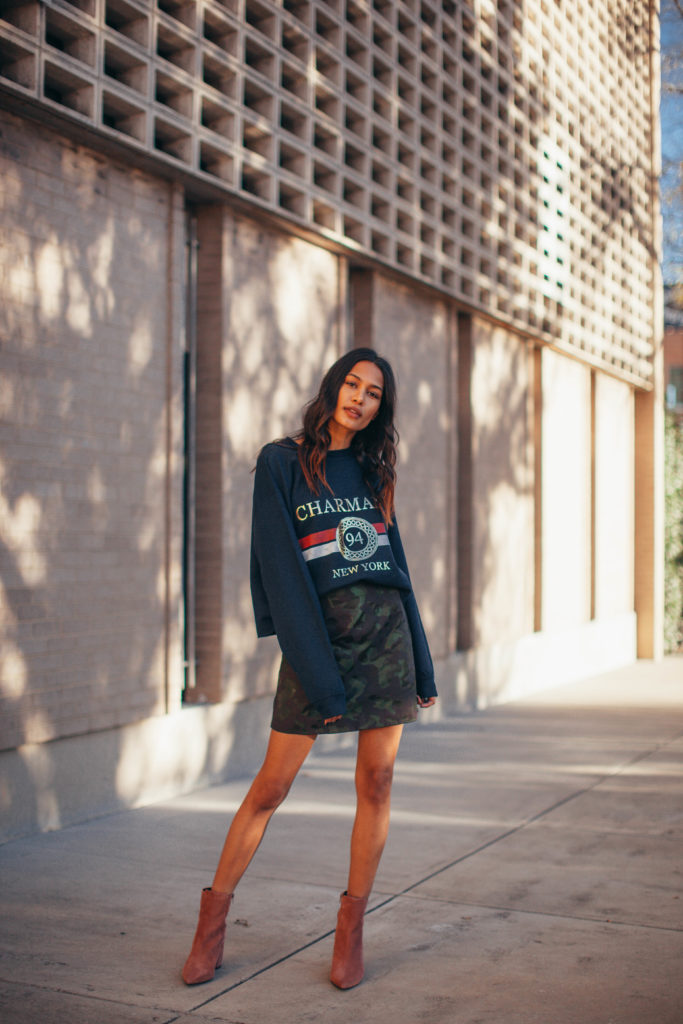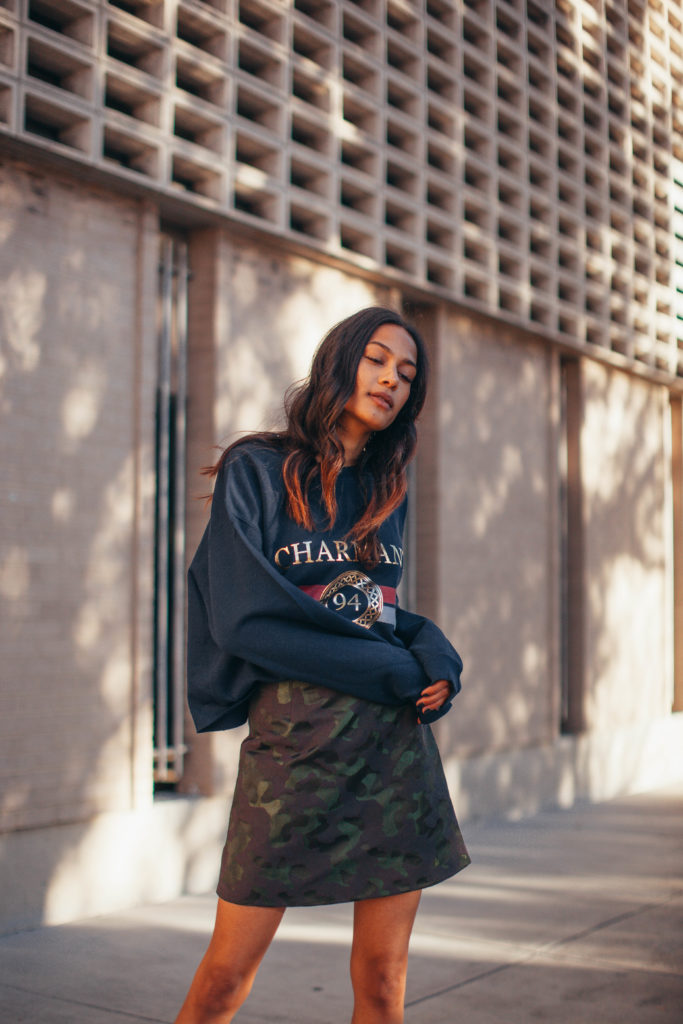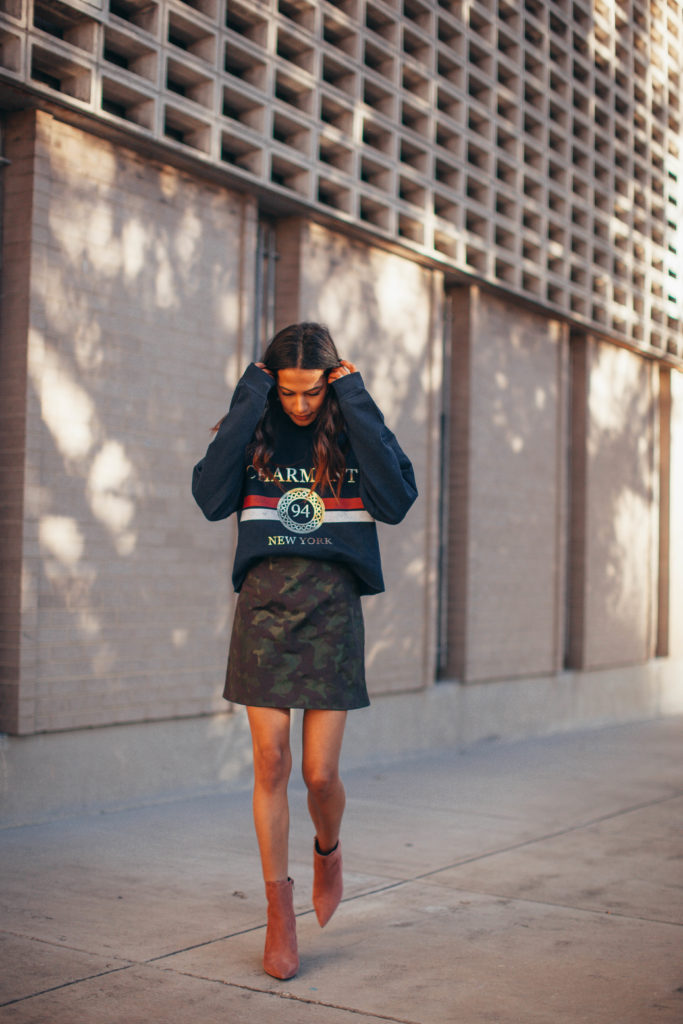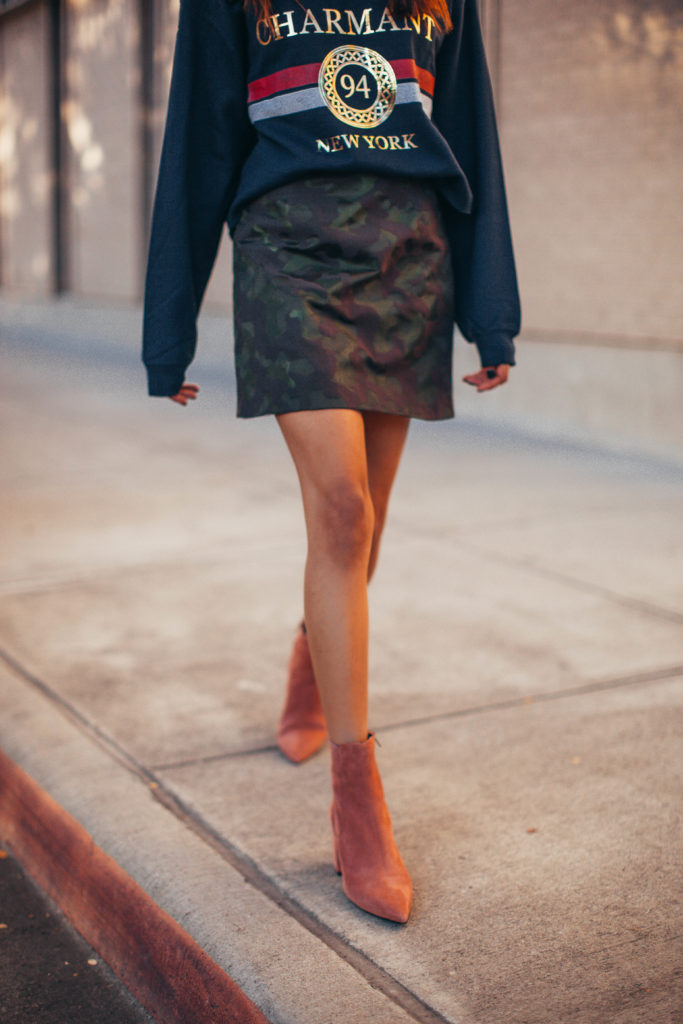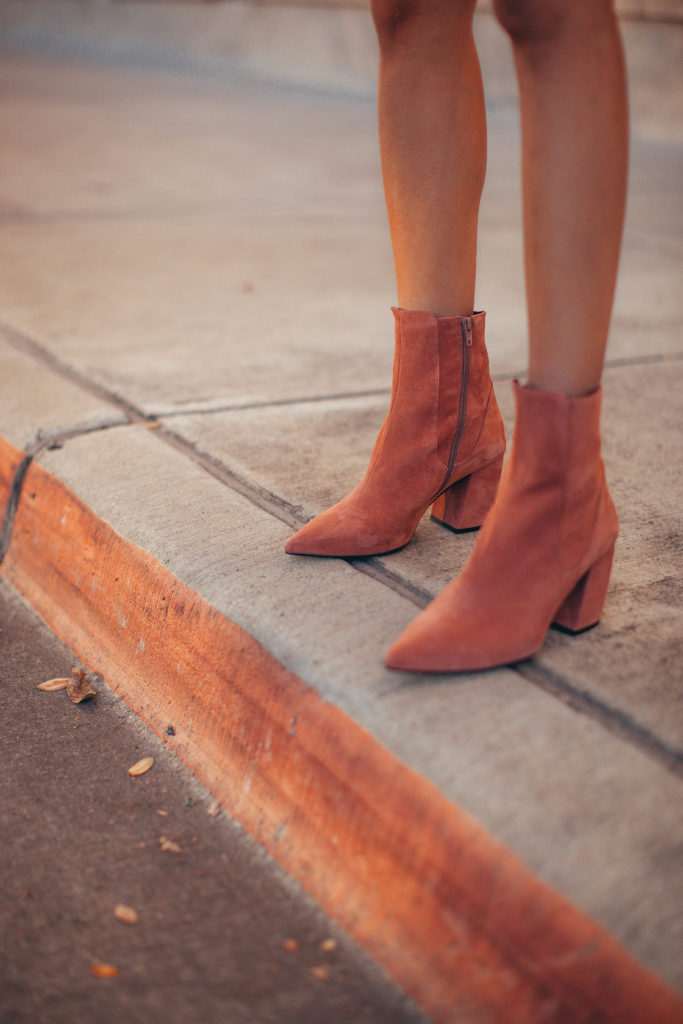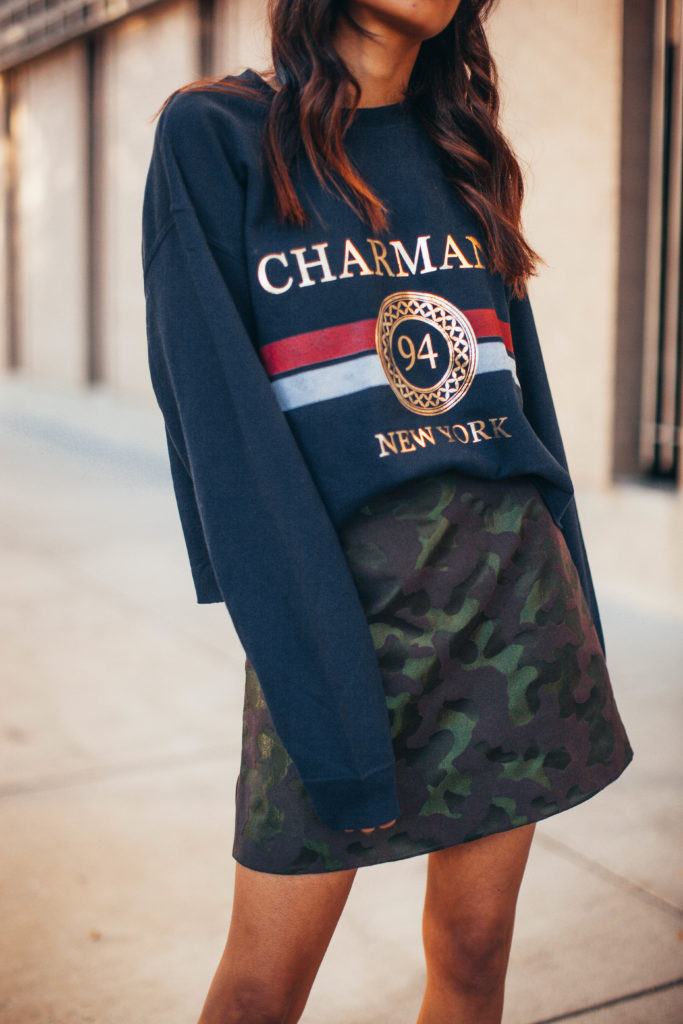 SWEATSHIRT  //  CAMO SKIRT  //  PINK SUEDE ANKLE BOOTS  //  EARRINGS
Camouflage has long been a print that I can't resist – every time I see a piece with that characteristic print I can't help but be smitten. I was searching for a thicker skirt that could carry me through the fall and winter season and when I came across this one from River Island I really liked it! It has the camouflage print that I love but with a slightly metallic sheen that keeps it from feeling too utilitarian.
I actually bought this skirt before my trip to London and immediately wore it the day it came in because I knew it would be too cold in Europe. It's perfect for Texas winters though! I can't wait to layer it up with a cozy turtleneck sweater, a cropped jacket, and chunky boots.