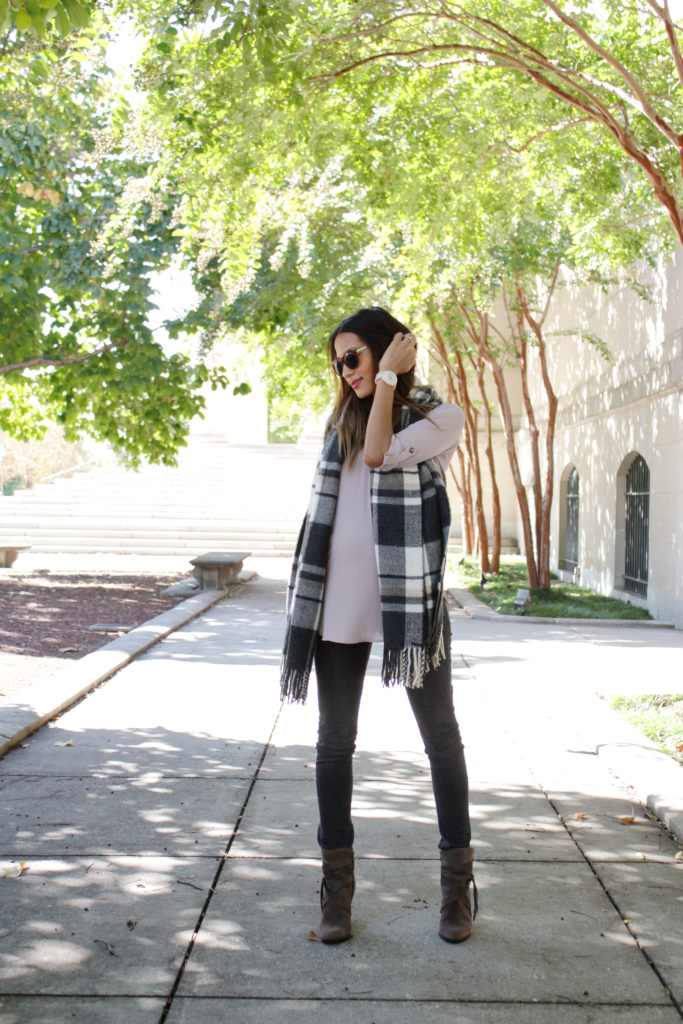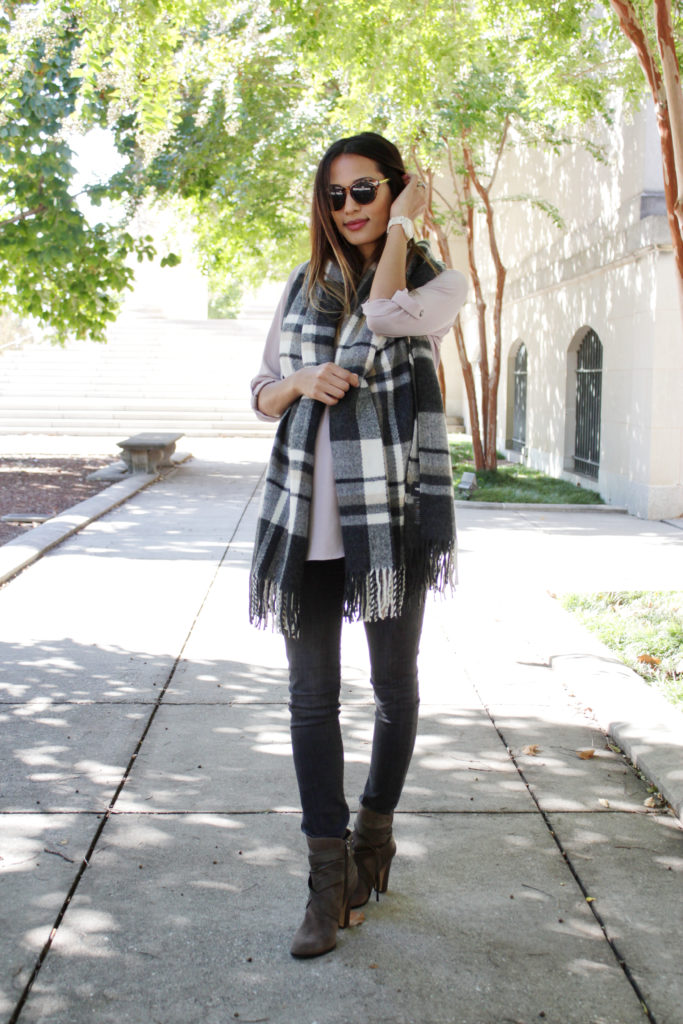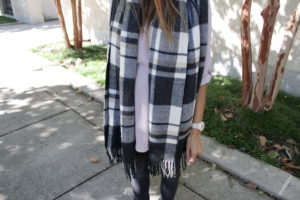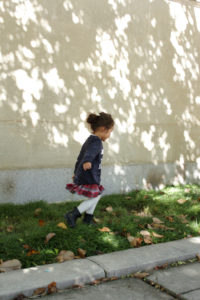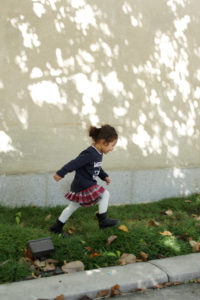 Hey guys! I hope everyone is having a good week so far. The weather here has been all over the place lately – it's been so hard to figure out what to wear! I've been relying a lot on scarves lately to get me through the day. I actually started off this day wearing a cardigan but by the middle of the day I was burning up (I'm sure the pregnancy hormones have a lot to do with it too!). These booties have quickly become some of my favorites. These days I've been relying more on flats and sneakers if I know I'll be on my feet all day, but on this day we went out to breakfast and then to an art museum and then we went out to lunch and I was totally cool with these shoes by the end of the day! =P
I had originally purchased three pairs of maternity jeans (two paris of citizens of humanity ones,
ankle length
and
regular
/ a pair of
j brand skinnies
), but when we were in Gap looking for some fall clothes for Luna I spotted
these
maternity jeans and tried them on on a whim and I really like them! I'm officially going on record saying that every pregnant mama out there needs a pair of grey skinnies!
I'm also planning on doing a big roundup of all of my recents outfits on Instagram so stay tuned!
x,
Here are the details on Luna's Outfit: