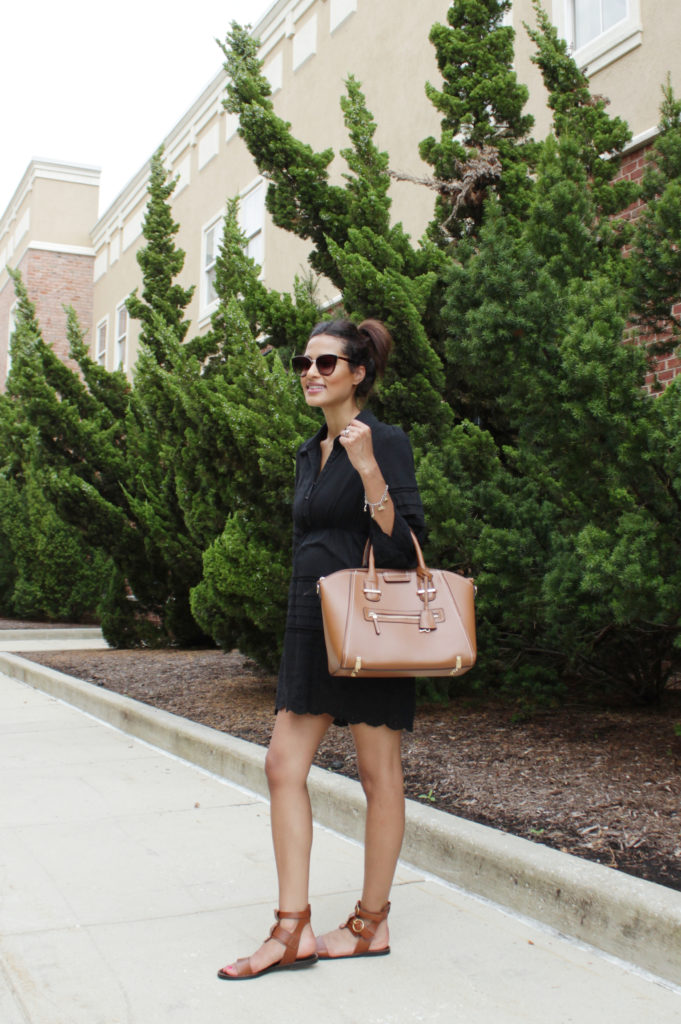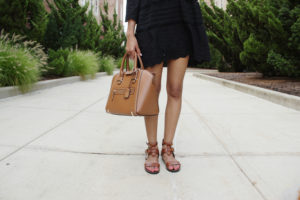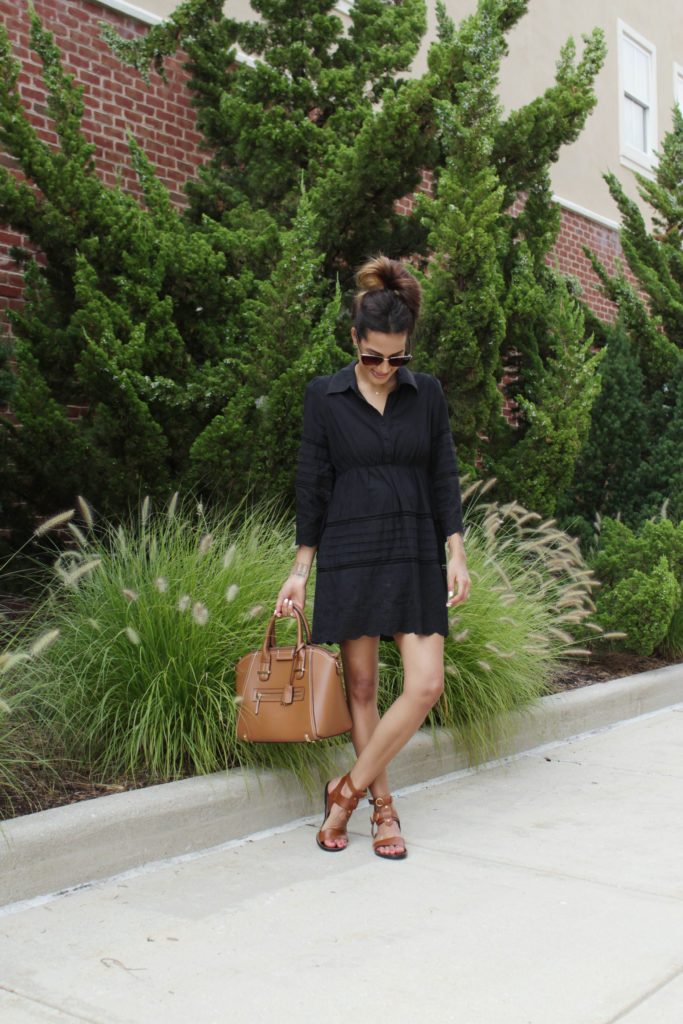 Luna is obsessed with carrying my purses now so she kept stealing mine and then running away from me =P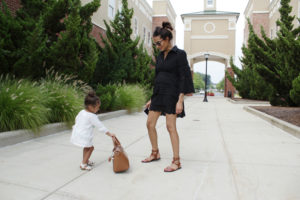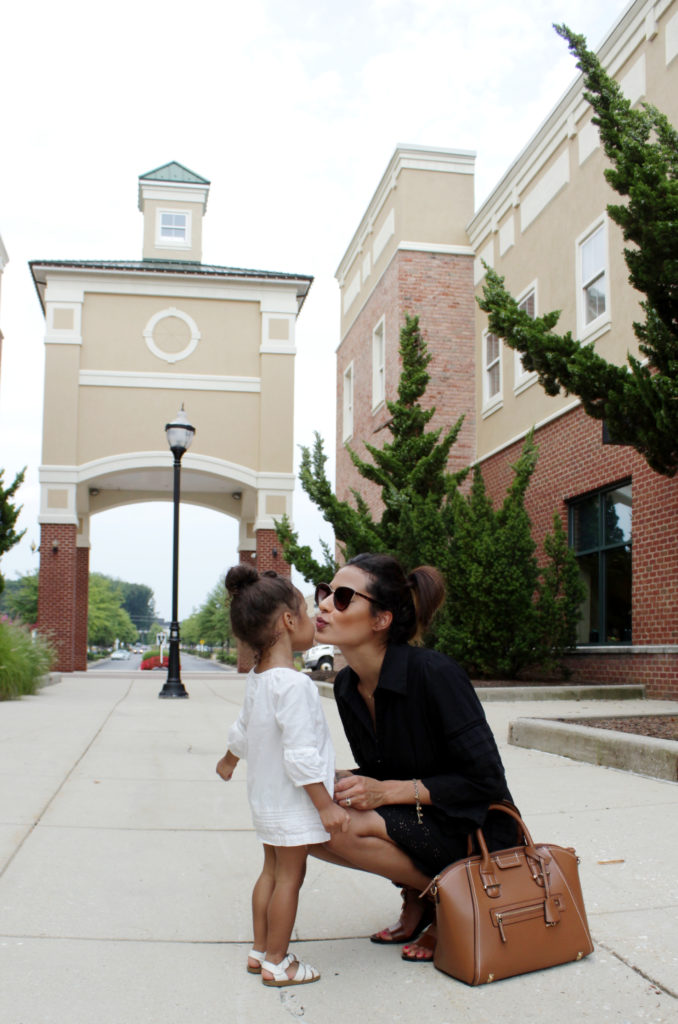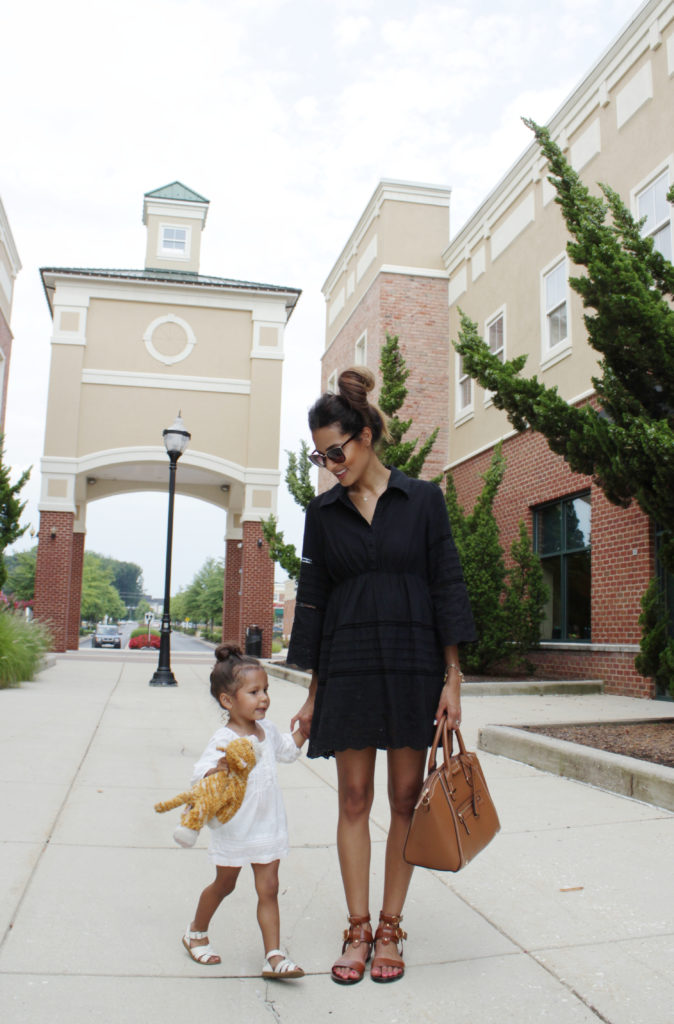 Hey guys! How was everyone's holiday weekend? We had big plans to do a bunch of outdoor stuff this weekend but we kind of ended up blowing all of that off in favor of staying close to home and hanging out on in our backyard and grilling.
The weather here is still hot and humid (ew) but there is a cool breeze that passes through every once in a while and that combined with the sprinkling of fall leafs on the ground has made me so incredibly excited for the upcoming season. I've always been an autumn person. It's my favorite season to dress for and I look forward to it impatiently every summer starting in like, early July – hah. This dress is perfect for the weather now because it's light and breezy, but it has long sleeves and I can think of about 10 different ways I want to layer it to incorporate it into my fall wardrobe. Since I'm pregnant and really starting to show now, my wardrobe has become seriously limited so I've had to really put the pieces that still fit me to good use.
SHOP THE LOOK:
**Oh, and for all you moms out there – we just got Luna a bunch of 
these
 squeezy things and they are amazing! I've put everything from smoothies to applesauce to chia pudding in them and they are so easy to take along with us and they. do. not. spill. Plus, they are BPA free and so easy to clean. For anyone that makes their own baby / toddler food it's a game changer.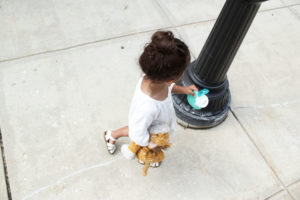 I hope you're all having a great week! =D