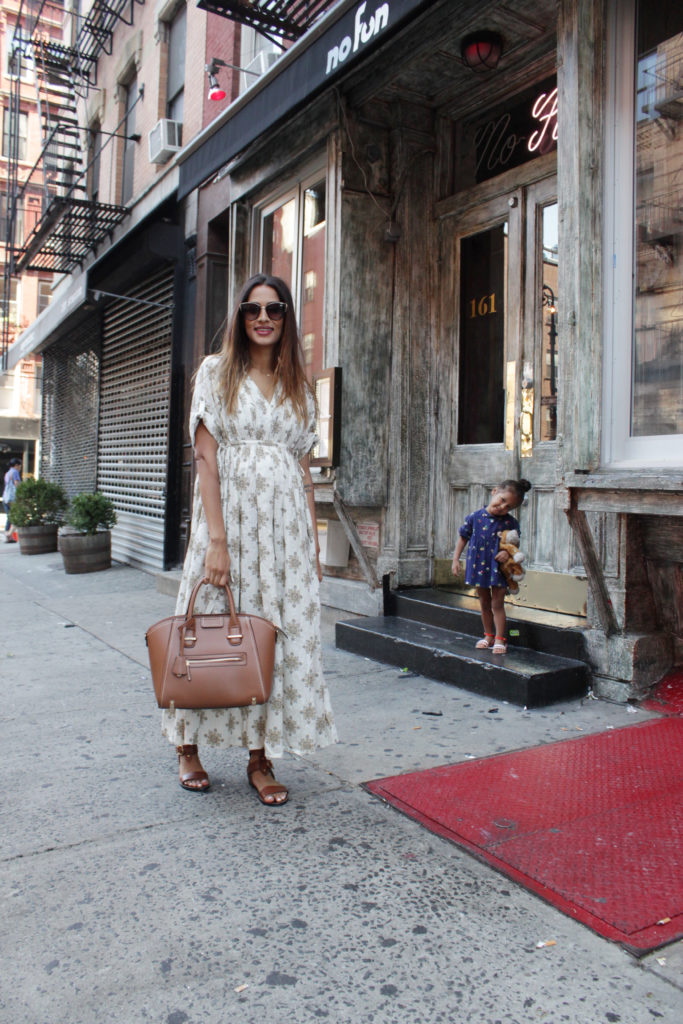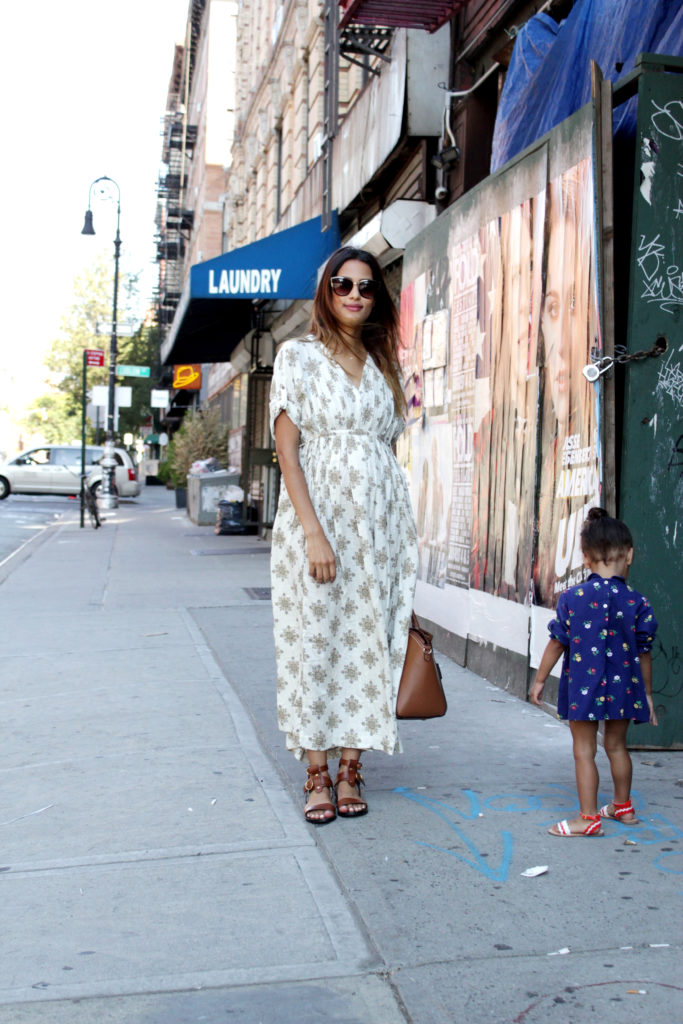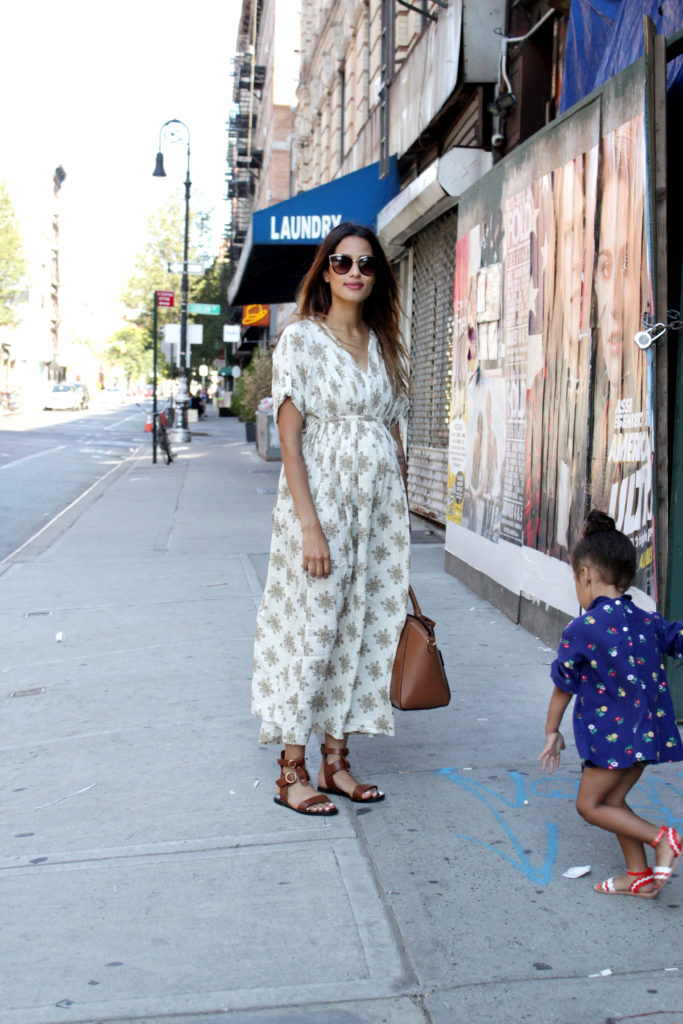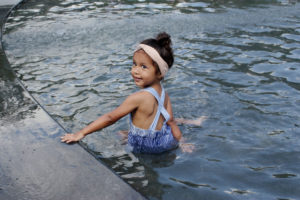 Hi guys! Two weeks ago we spent my birthday weekend in New York City. It was actually a surprise that Kiel planned which was so nice because I was starting to feel restless at home and it just felt like I needed to get away for a little bit. We ate so much good food (lots of room service!) and just relaxed and walked around and went shopping a little bit. We stayed at The Ludlow hotel which was really nice too – our room had a little balcony so every night after Luna went to sleep Kiel and I would sit out there and watch the stars (we even saw a shooting star) and talk until like 2 AM, it was amazing, I really couldn't have asked for a better birthday.
This dress is perfect in so many ways – I was pleasantly surprised when I tried it on.  It's so flattering, and the tie straps on the side make it infinitely adjustable which is perfect for pregnant ladies such as myself, but I also can't wait to wear it postpartum as well. I'm so excited to have a dress in my closet that I can wear while pregnant that is really comfortable and looks a little dressed up but feels like I'm wearing a robe (for real). =P
Shop the look:
Thanks so much for reading and commenting and stopping by!