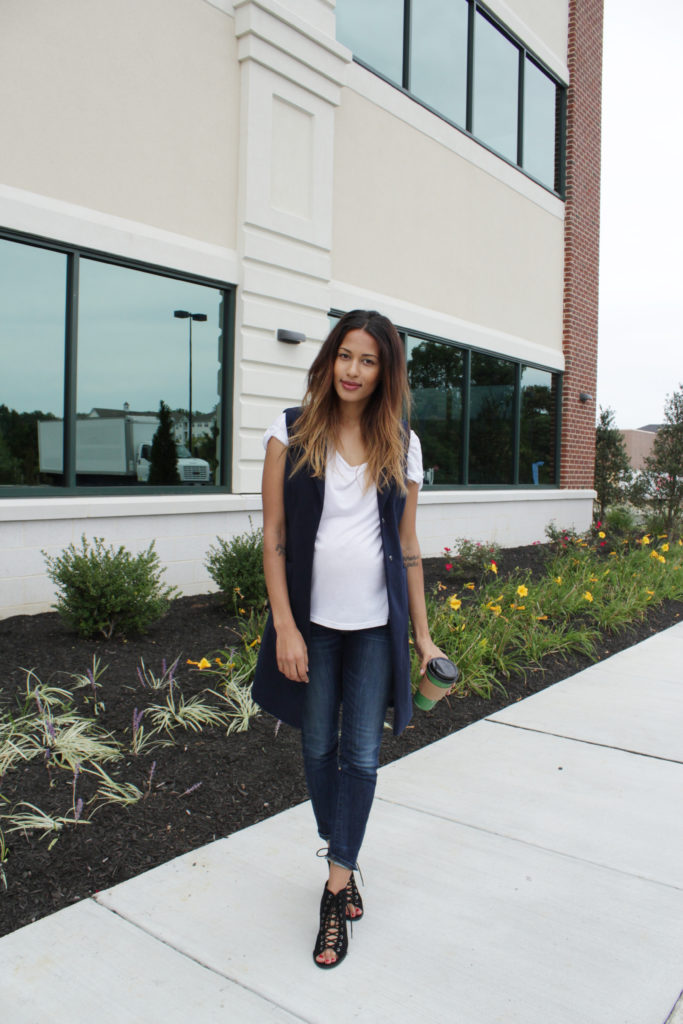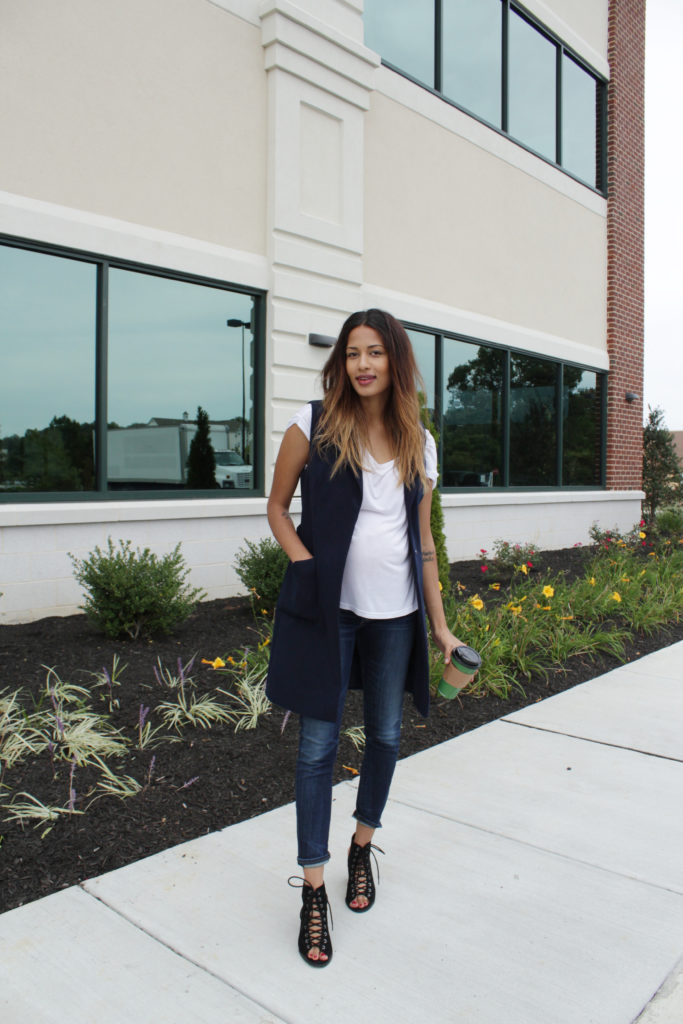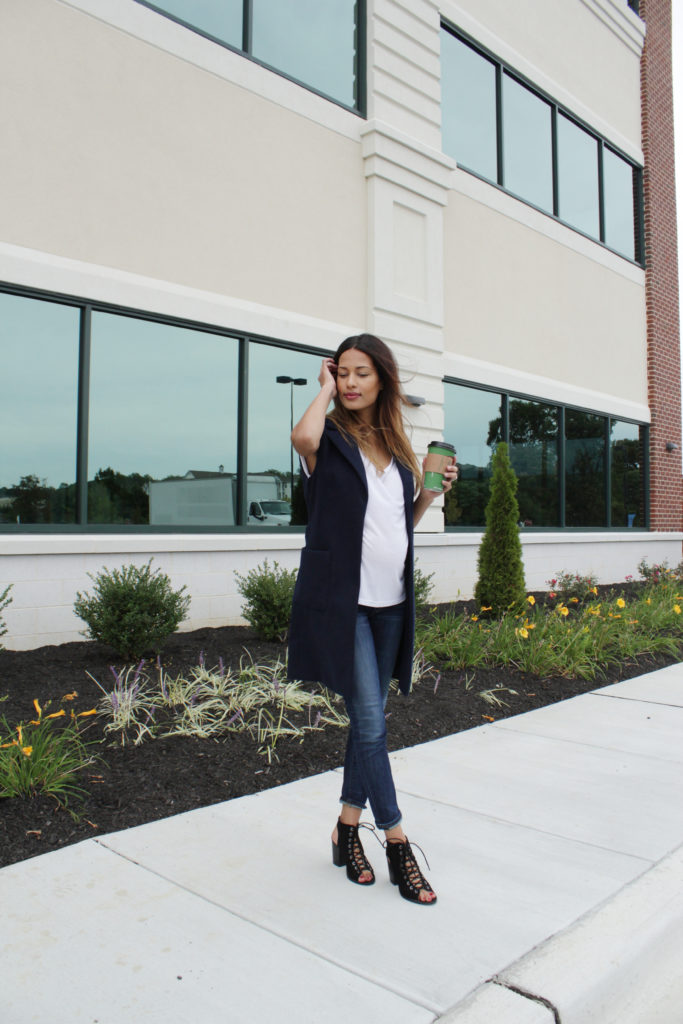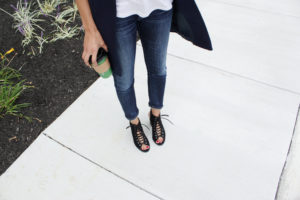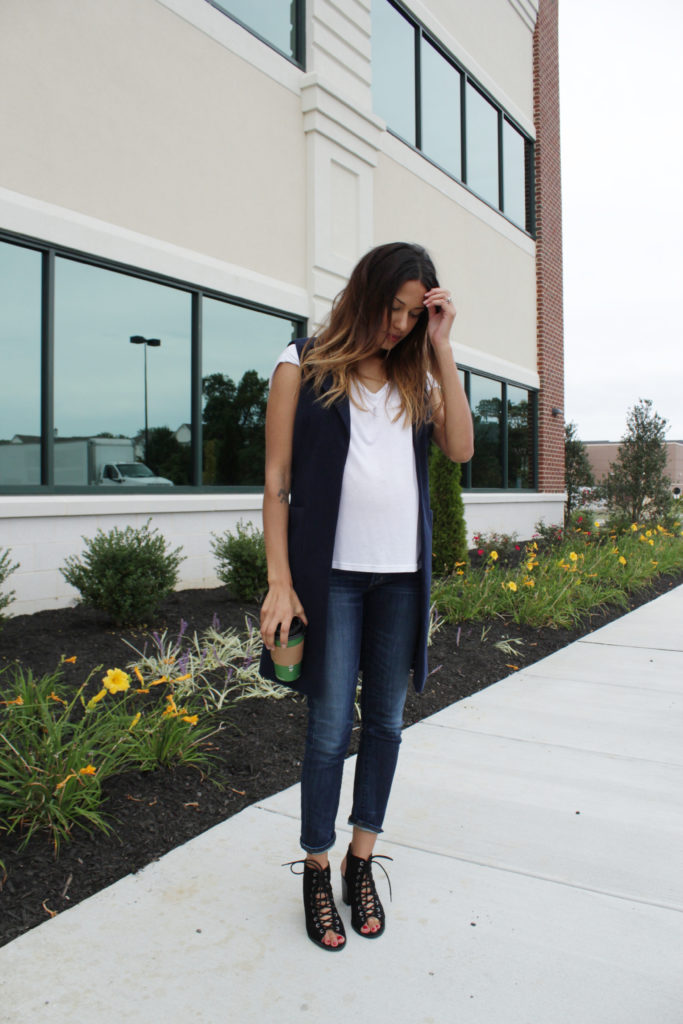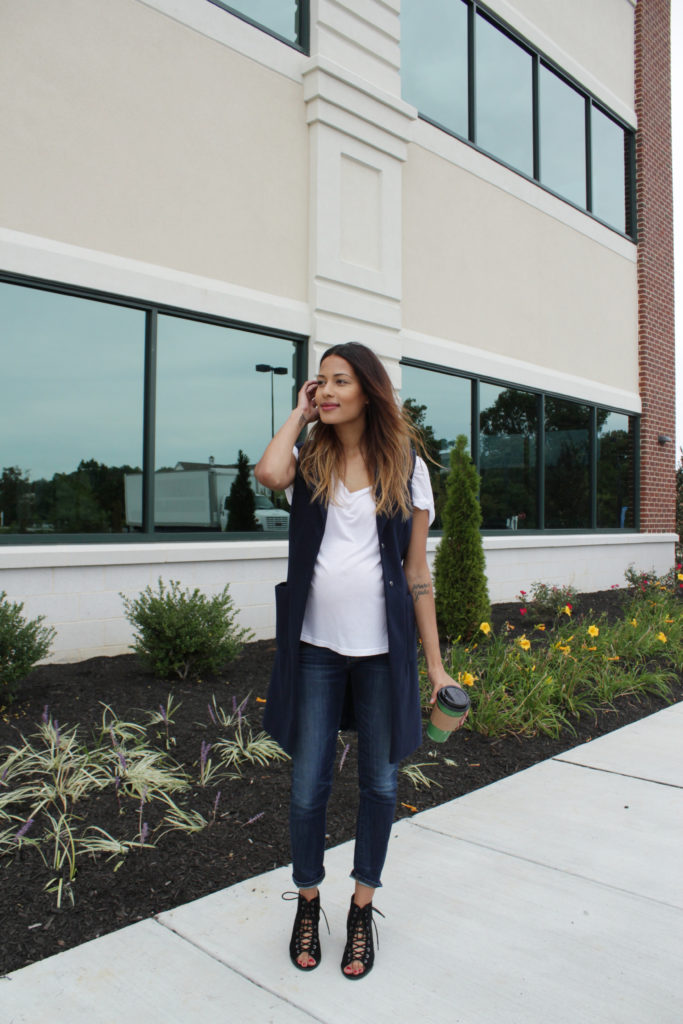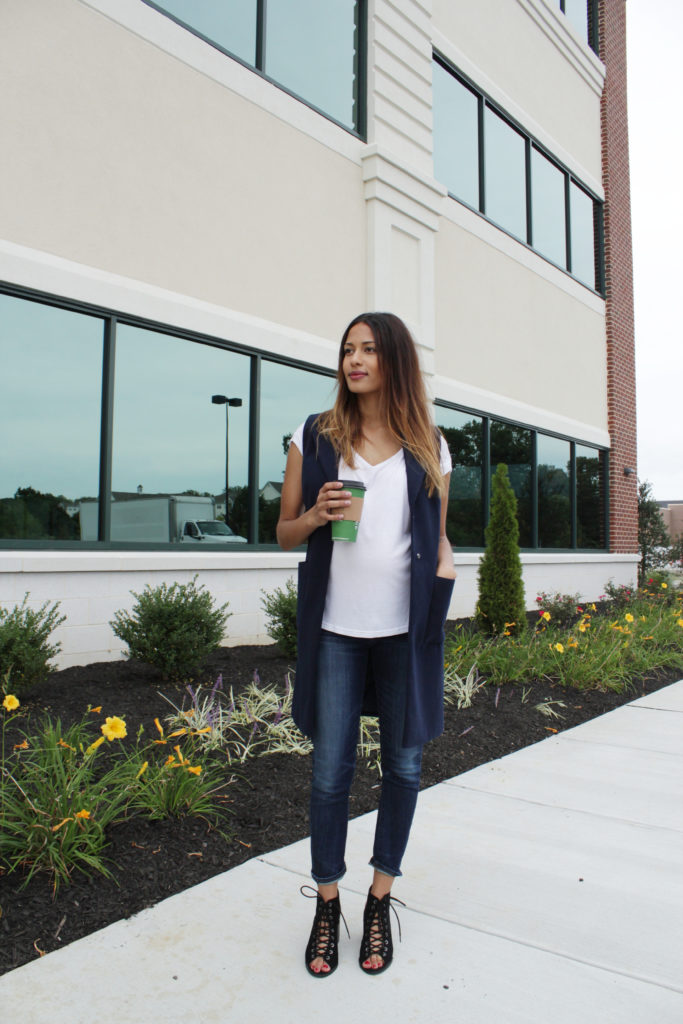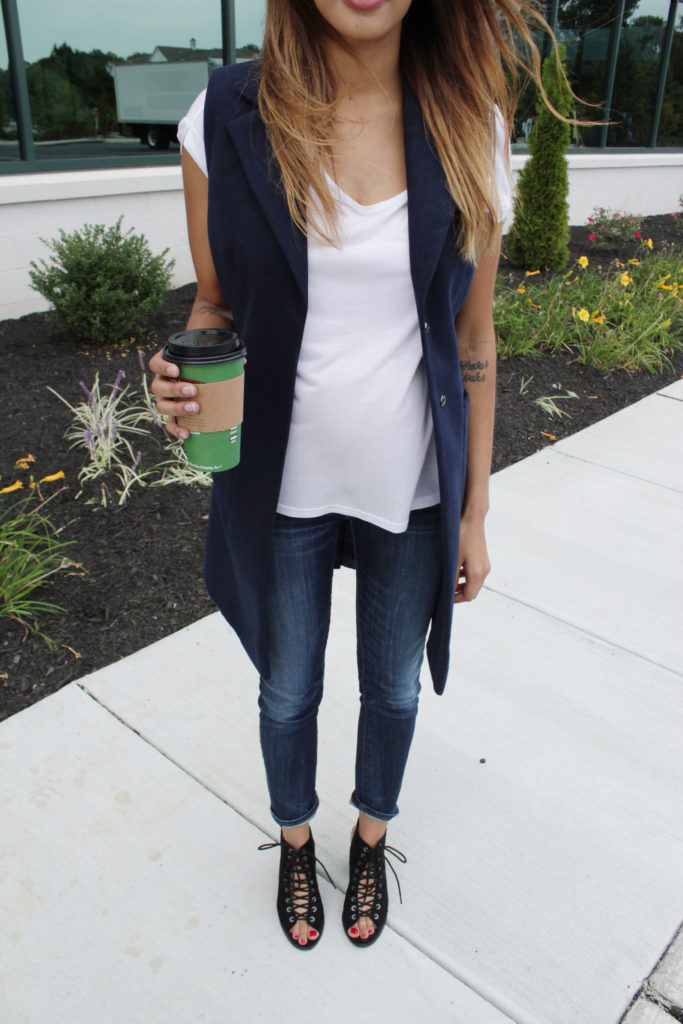 Happy Halloween Eve!
How excited is everybody for tomorrow? What are your guys' plans? Last year Luna LOVED passing out candy to all of the kids that stopped by our house to trick or treat so we think we are going to hold off on taking her out for another year and stay at home and pass out candy. Plus, a crazy two year old doesn't really need an entire bucketful of candy, amirate?
I mentioned this vest when I first bought it back in this post, and I have been throwing it on over so many outfits since then. I love that it's pretty thick, like a coat, and really tailored. I can totally see it looking cute layered over a turtleneck with a miniskirt (if only I weren't pregnant!) or with a button up shirt, skinny jeans, and some chic booties (these are next on my list). I love pieces like this, they make getting dressed a breeze!
I hope you have a great weekend and a happy halloween!
SHOP THE LOOK: