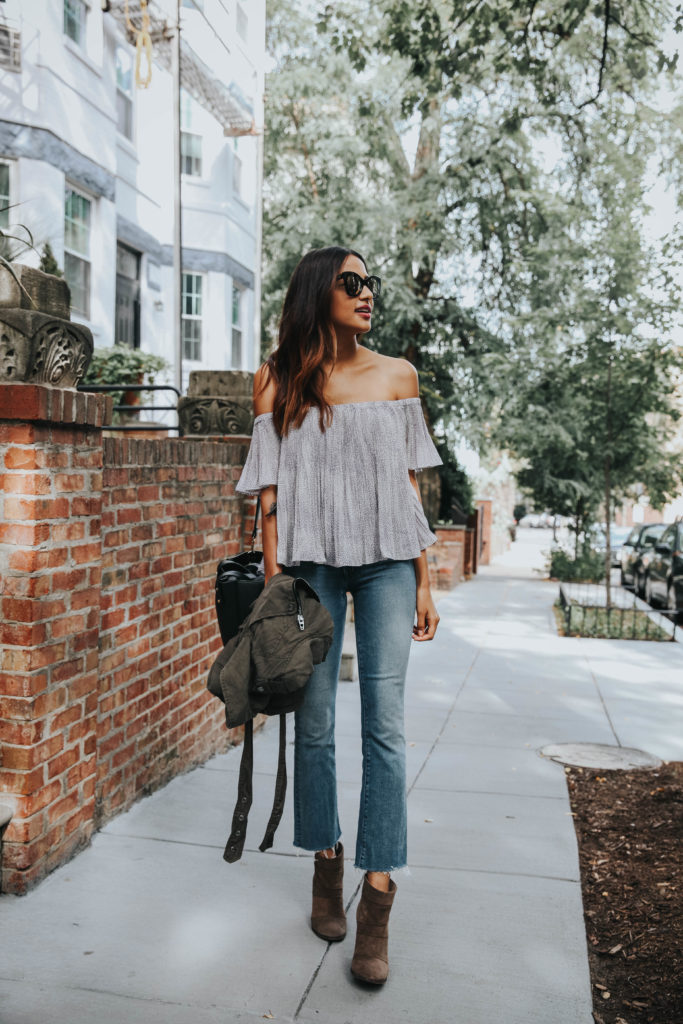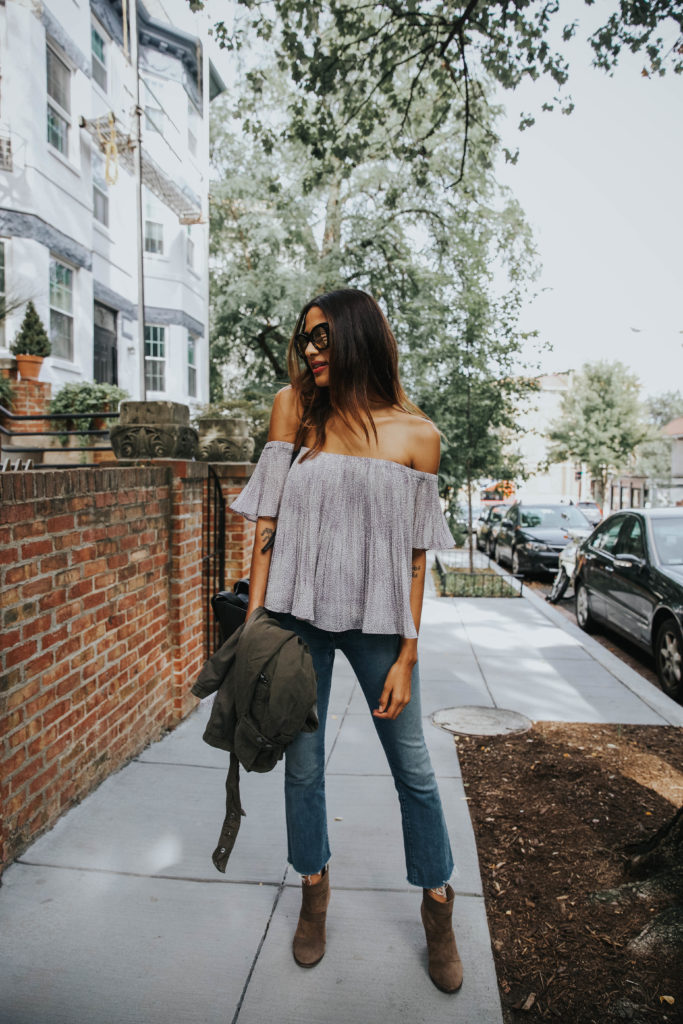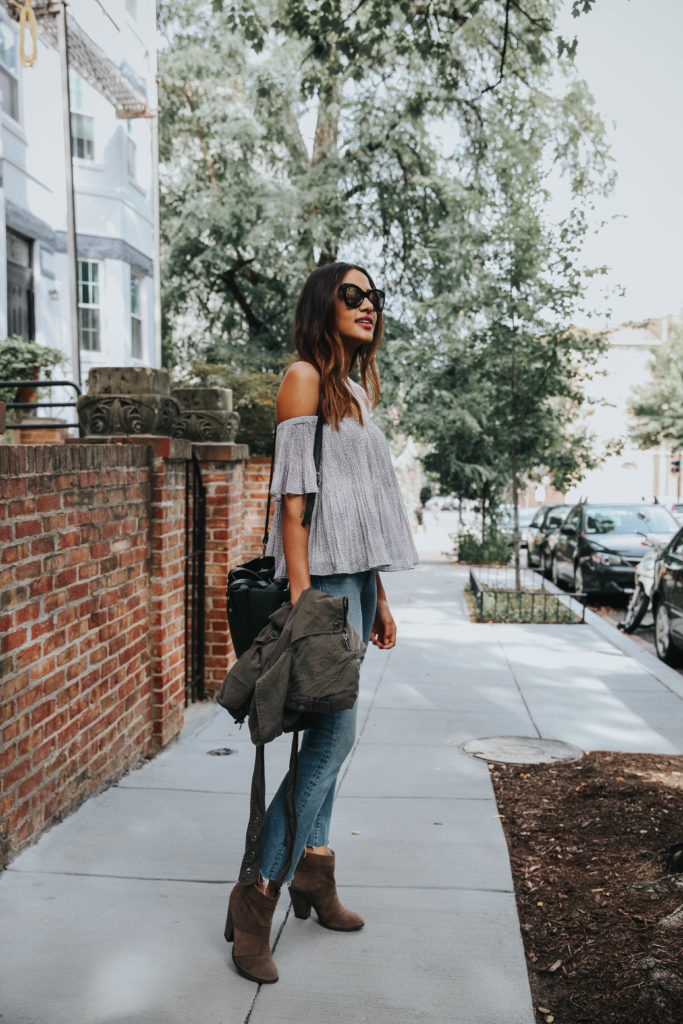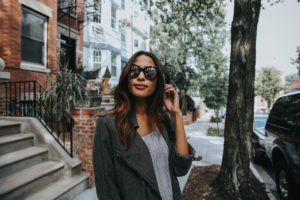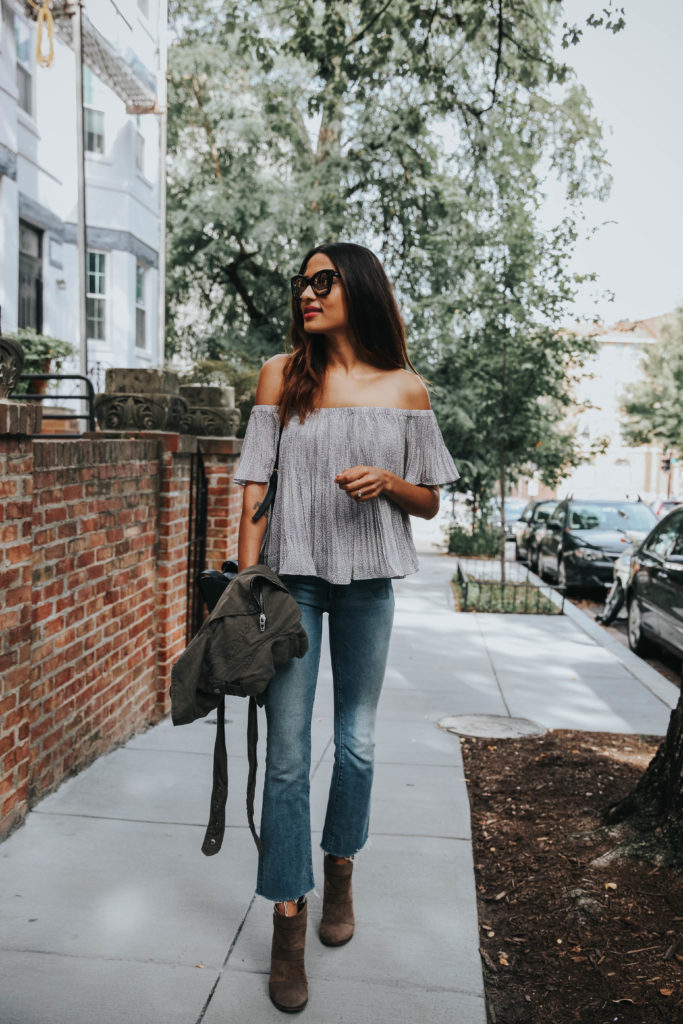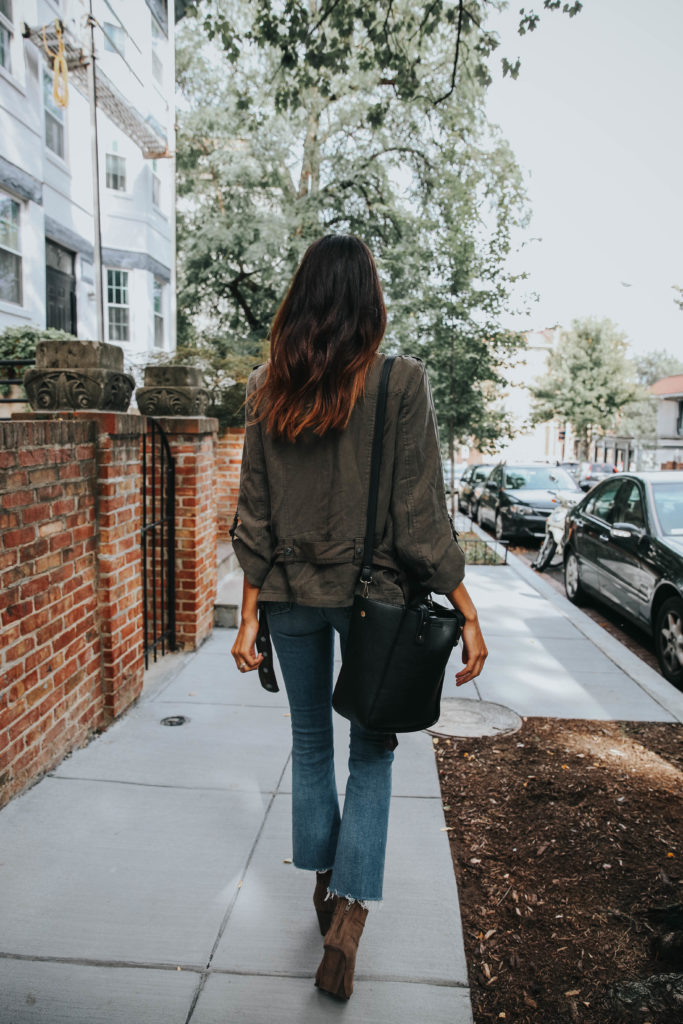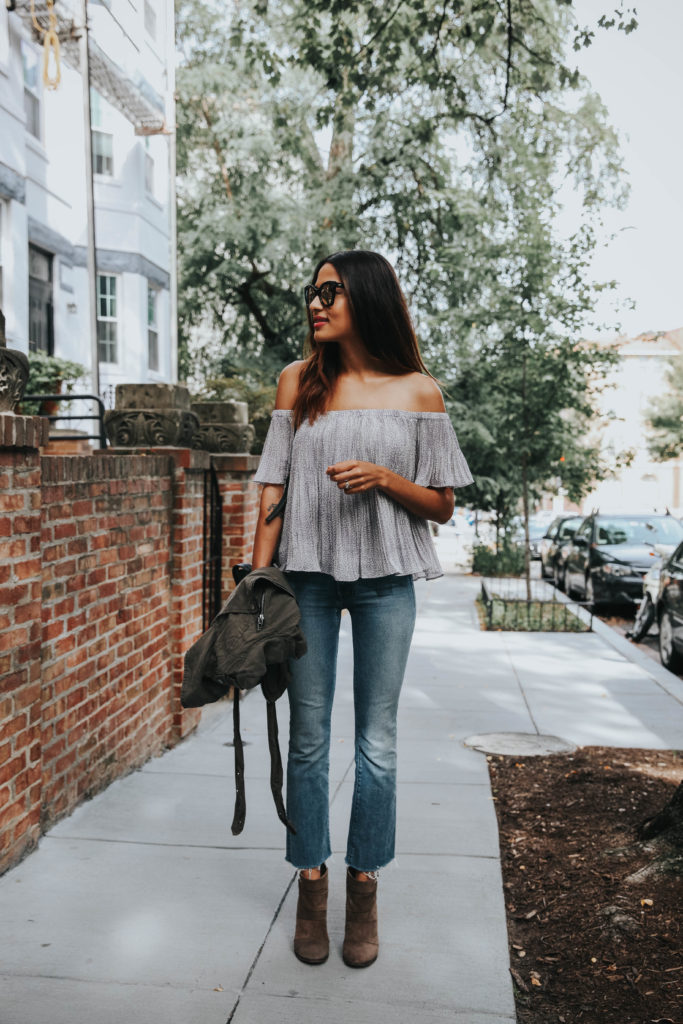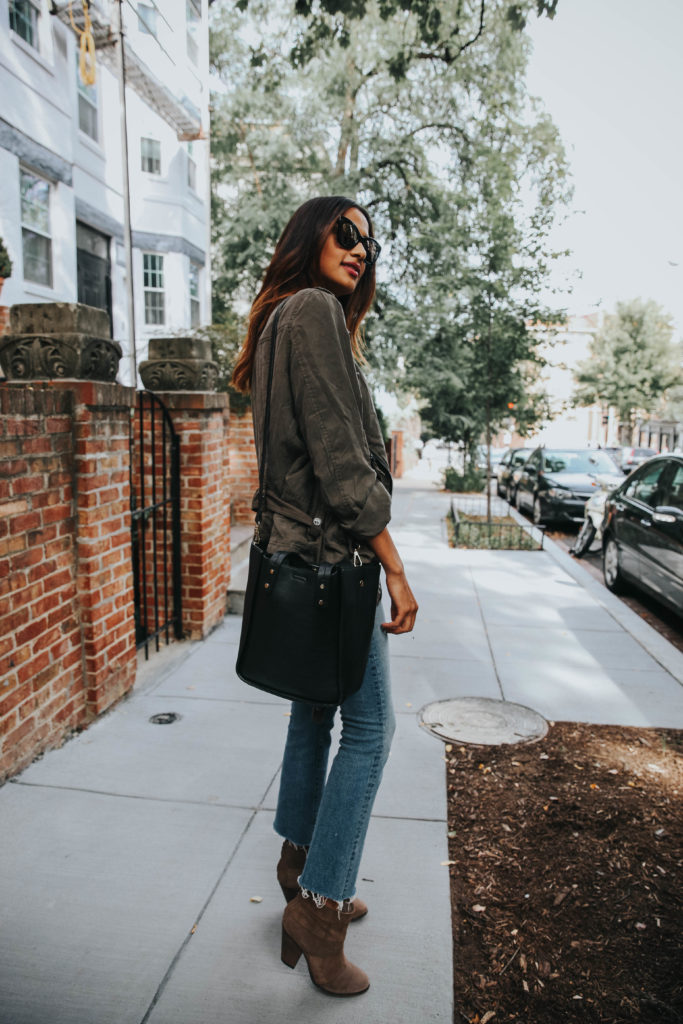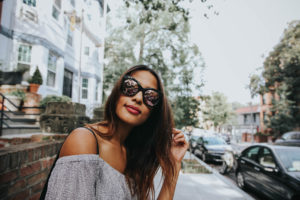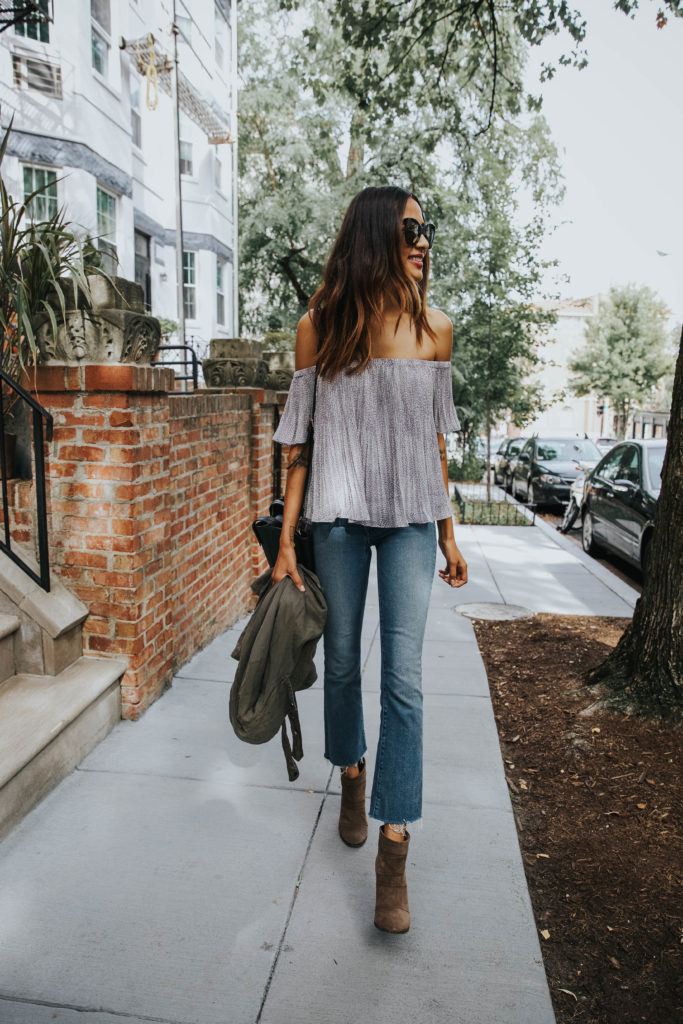 Similar Top Here and Here  //  Jacket  //  Jeans  //  Similar Boots Here and Here  //  Sunnies  //  Similar Bag
Happy Monday!
I picked up this army jacket a few months ago and I've been wearing it so much! It's the perfect throw on over everything piece. I love how the slouchy not sloppy fit and the hardware make it stand out from other structured army jackets I've seen. These jeans have also been on heavy rotation, I love the fit and the color. I'm trying to get as much wear out of them as I can before the temperatures drop and bare ankles are out of the question.
This weekend was absolute madness! I feel like we have done so much in such a small amount of time that come Sunday evening I was actually looking forward to Monday morning! I hope you all had amazing weekends 🙂
Thank you so much for reading!
xx,
Lauren