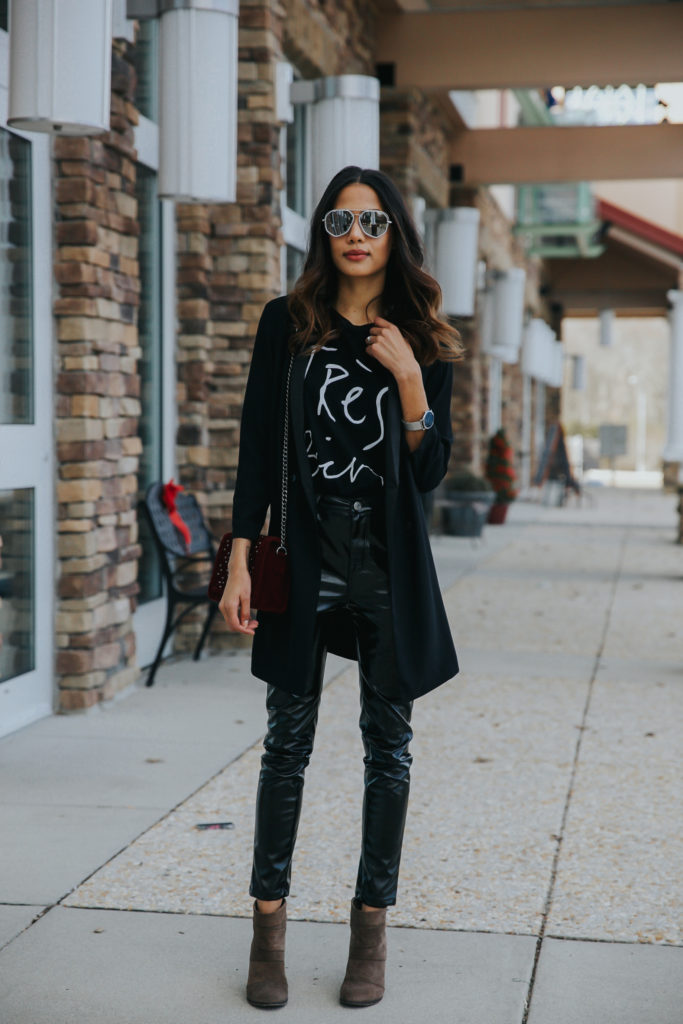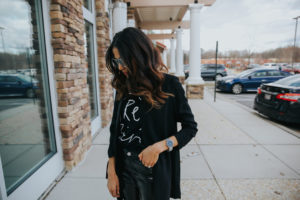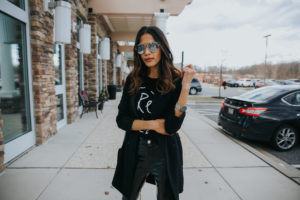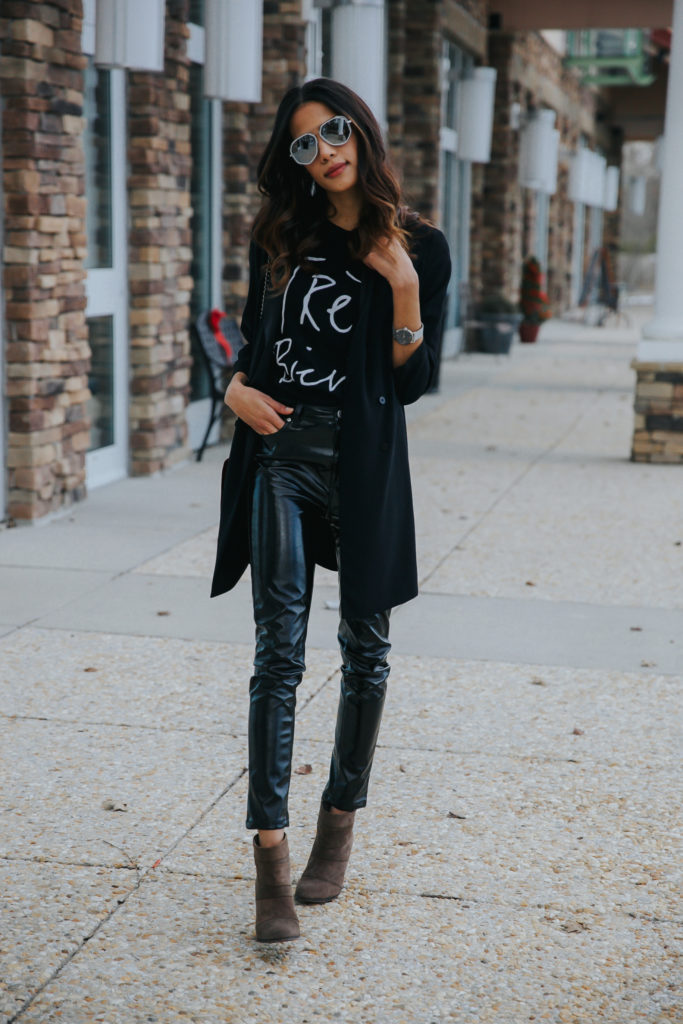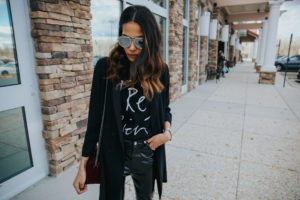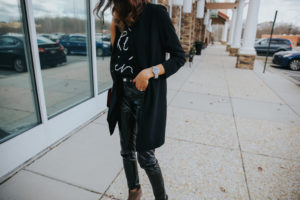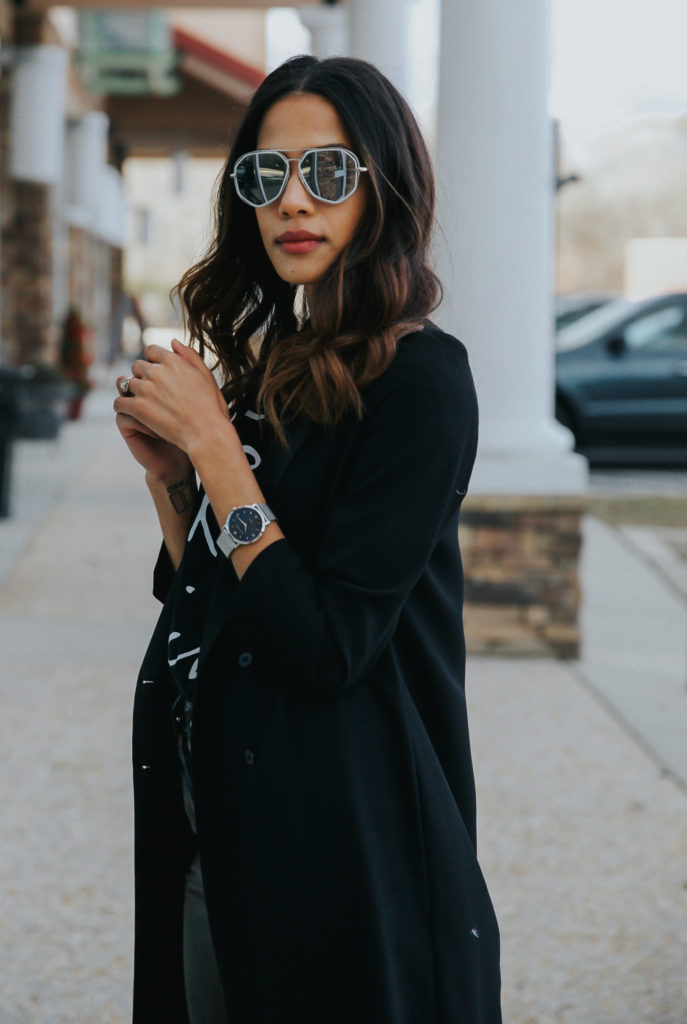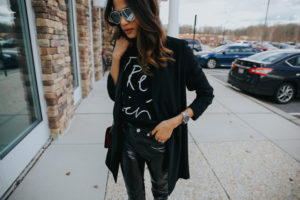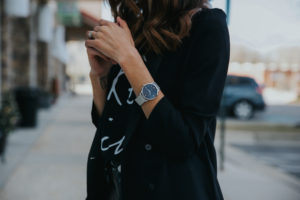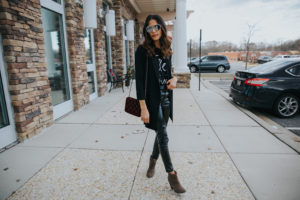 Shirt  //  Blazer (only $55!)  //  Similar Pants Here and Here  //  Similar Sunglasses Here and Here  //  Similar Boots Here  //  Watch
Hey guys! I just wanted to put up a quick post from a look that we shot a while ago. I can't believe the weather we have been getting lately – it doesn't even feel like winter. I love not having to wear a big winter coat over all of my outfits, and it's been fun getting some good use out of my lighter jackets. I just got this blazer and it's already one of my favorites. I love the longer length! It's such a great piece for throwing on over a graphic tee and it looks great over dresses too.
Also, can we talk about these pants? I have an undying love for all things vinyl. When I saw these pants I knew I had to have them! Topshop had them in red too but they sold out before I could scoop up a pair. I'm officially on the hunt for another red pair, and maybe even a navy blue? If you see any, you know who to reach out to! 😉
Thanks for stopping by!
xx,
Lauren