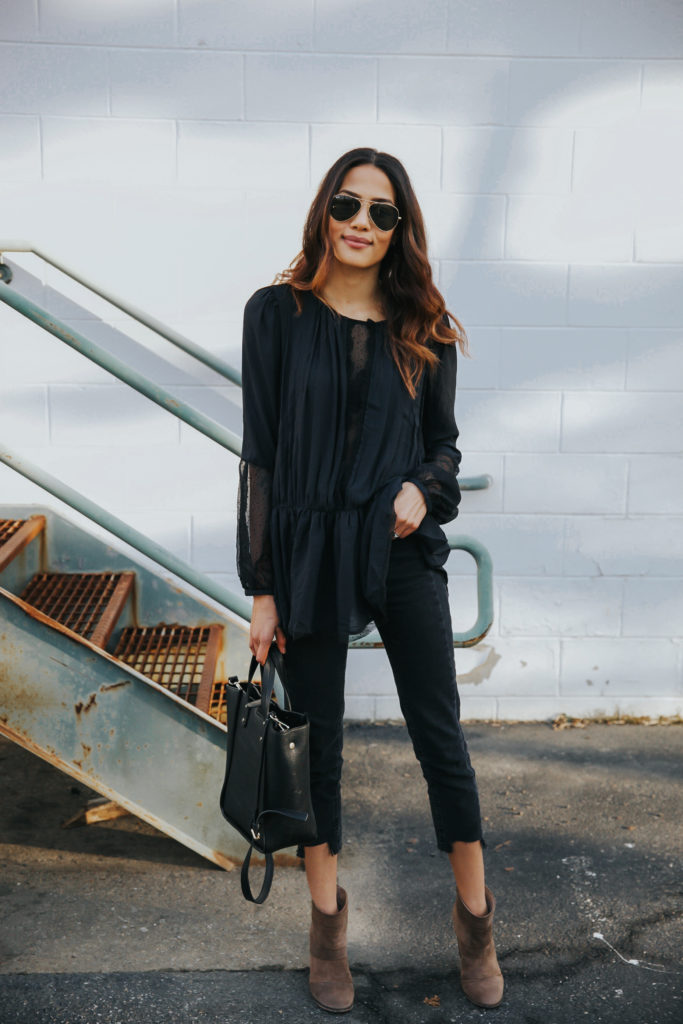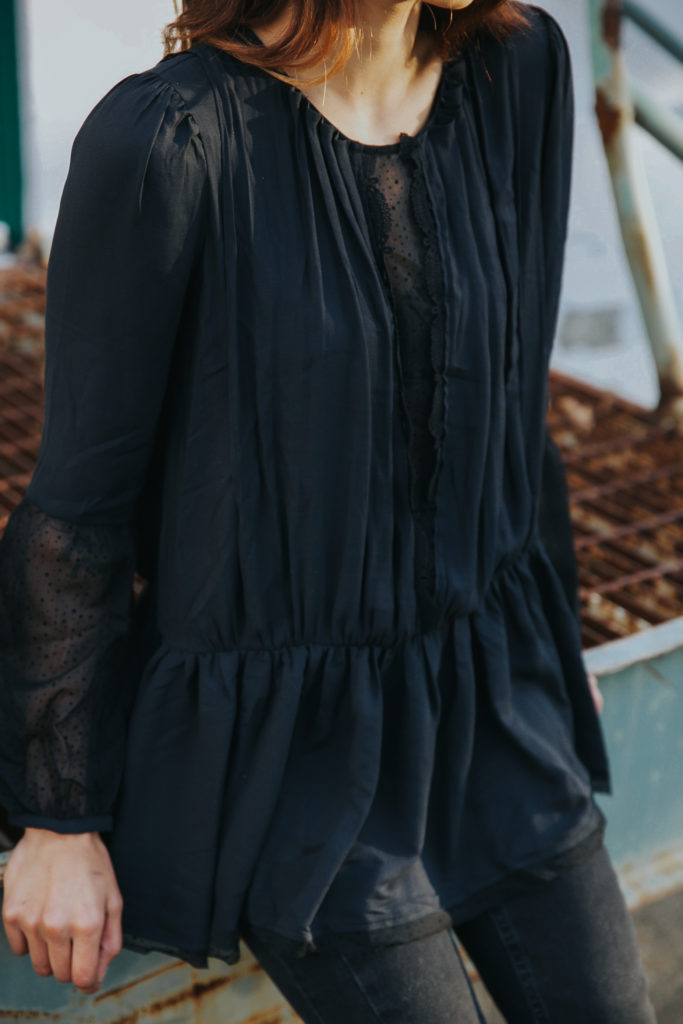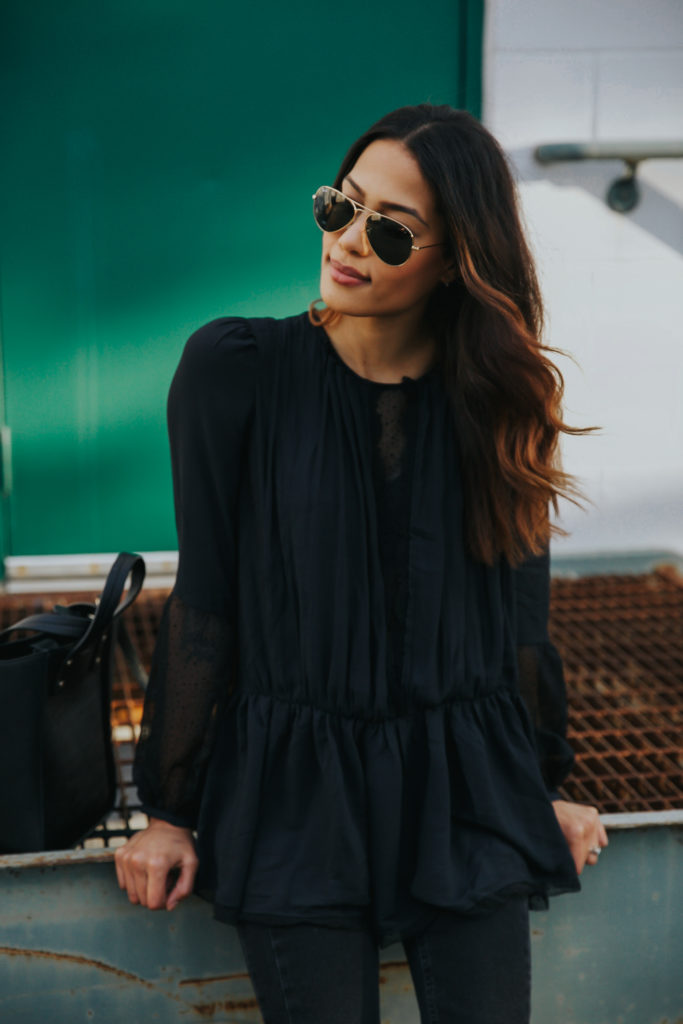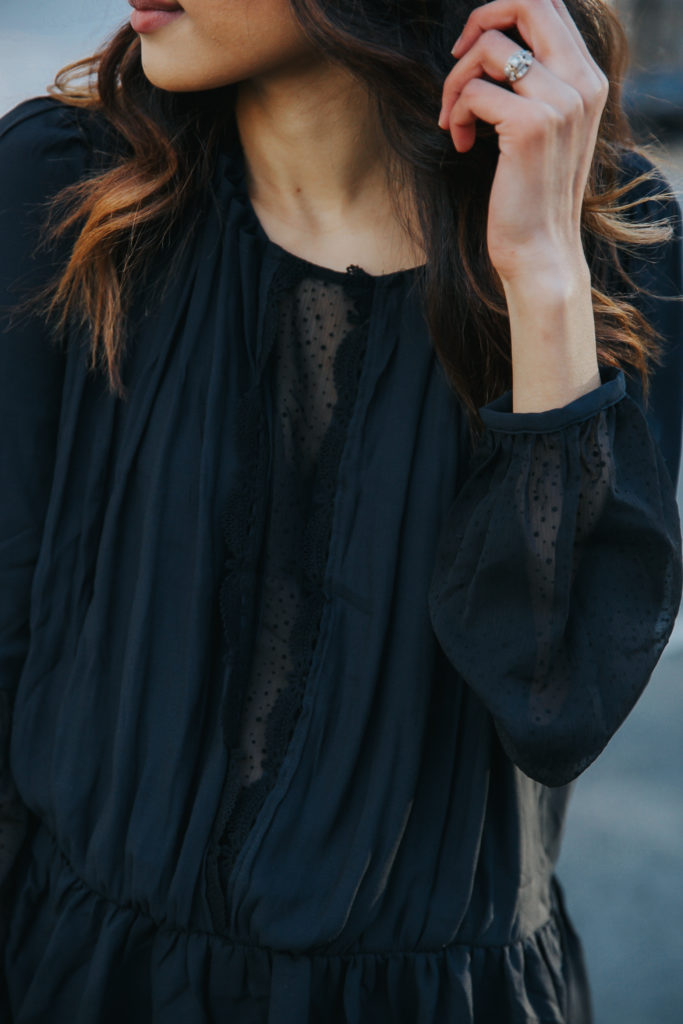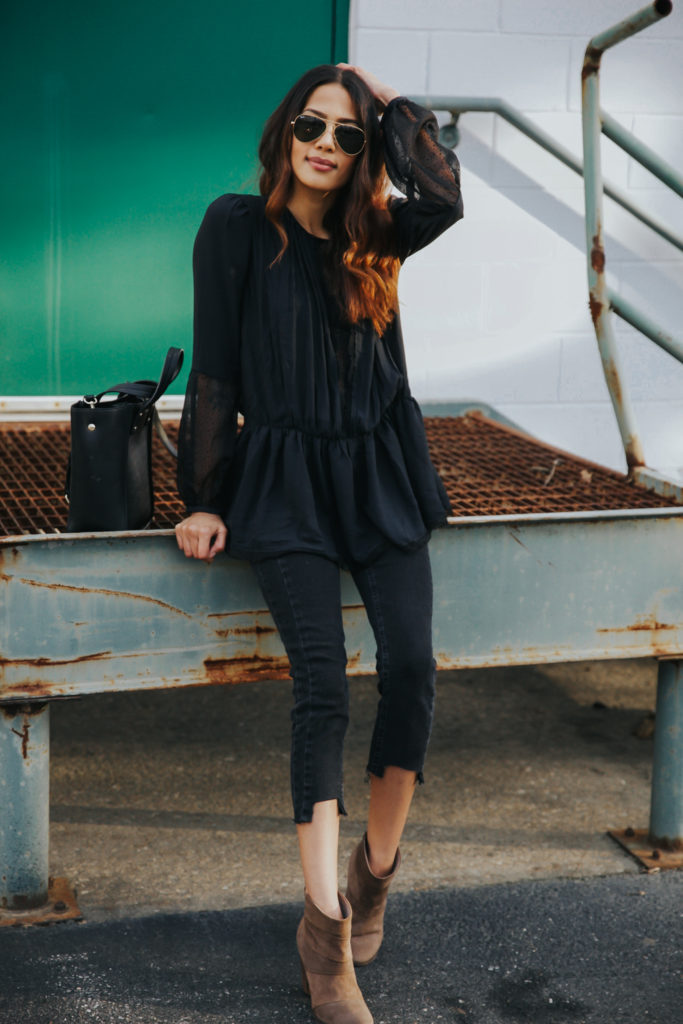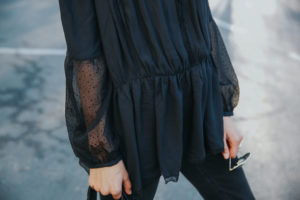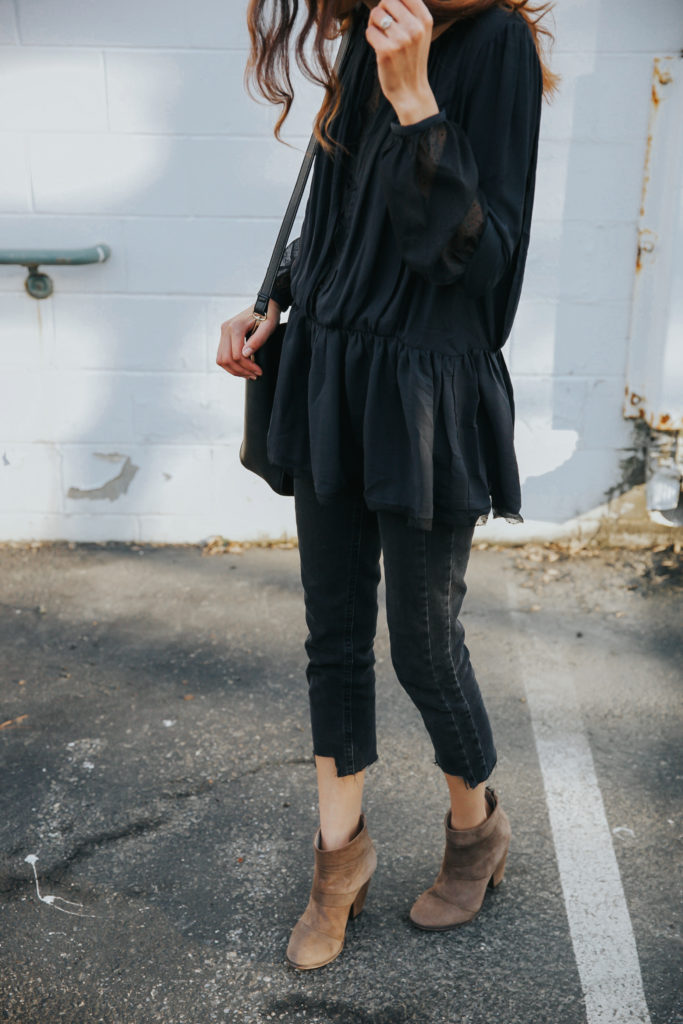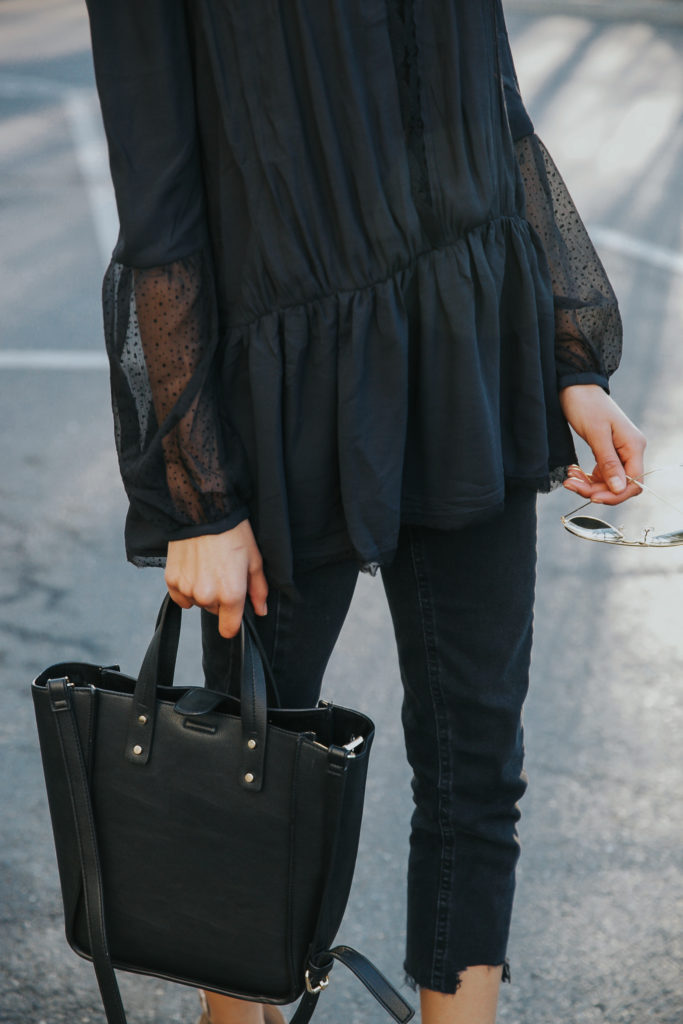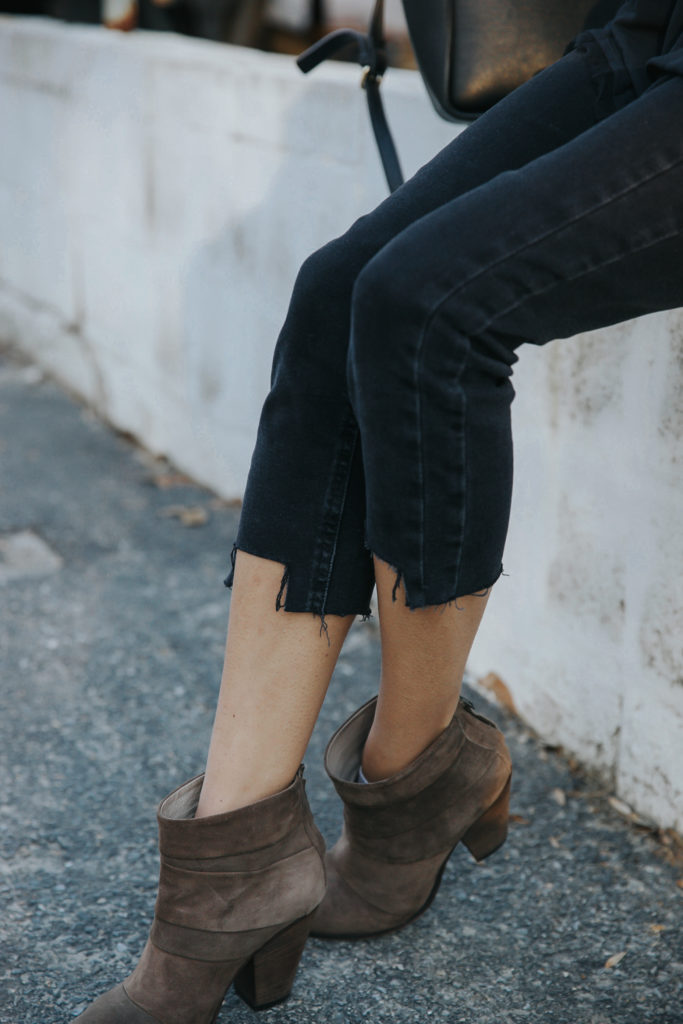 BLOUSE (ALSO COMES IN LILAC AND IVORY)  //  RAW HEM JEANS  //  SIMILAR BAG  //  SUNGLASSES  //  SIMILAR BOOTIES
Nordstrom is in the midsts of one of the season's best sales and I have been shopping so much this past weekend. There are so many  great deals to be had! This top was something that I had my eye on around the holiday season, but with the weather being what it is in December on the east coast I decided to hold off. Luckily for me, it's now on sale and the weather has been gorgeous – double win! It also comes in a gorgeous lilac color, which is one of my more recent favorite colors. I feel like every season my palette refreshes itself and a new range of colors and silhouettes rotate into my favorites. I'll always stick to tried and true color combos though, and black on black is no exception. I love the faded charcoal black of the pants, it's creates a relaxed contrast to all of the girly details on the top. One of my friends calls this style of jeans "mullet denim", which cracks me up because it's totally true!
I also wanted to say thank you to everyone for your kind words about all of us being sick – we are finally out of the woods with the flu but OMG that shit was terrible. I haven't gotten sick like that since I was like 10 years old, and it completely threw me for a loop. I'm still not 100% sure if it was food poisoning or the flu though, so I'm still side eyeing everything I eat that doesn't look 110% legit. My sociology teacher in high school told us a story about one of his student that got really sick from something and had a psychotic breakdown shortly thereafter and only ate mashed potatoes for weeks. I'm not there yet, but if I get another stomach bug I might be!
I hope you all had a great holiday weekend!
xx,
Lauren