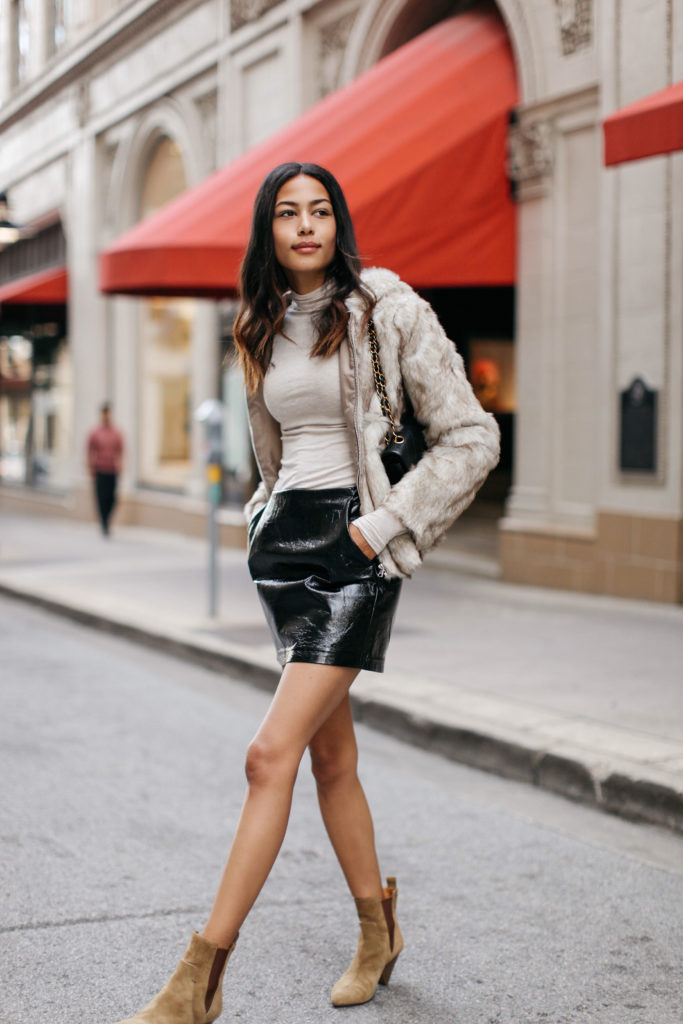 When the seasons change, I always find myself searching for pieces to update my wardrobe. I love clothing that makes a statement. I am always looking for pieces that pack a punch, even when they are paired with a simple white tee or a pair of jeans. Wardrobe statement pieces have the ability to elevate everyday style, even when minimal effort was put in. Every fall, I look forward to all of the beautiful coats that come out.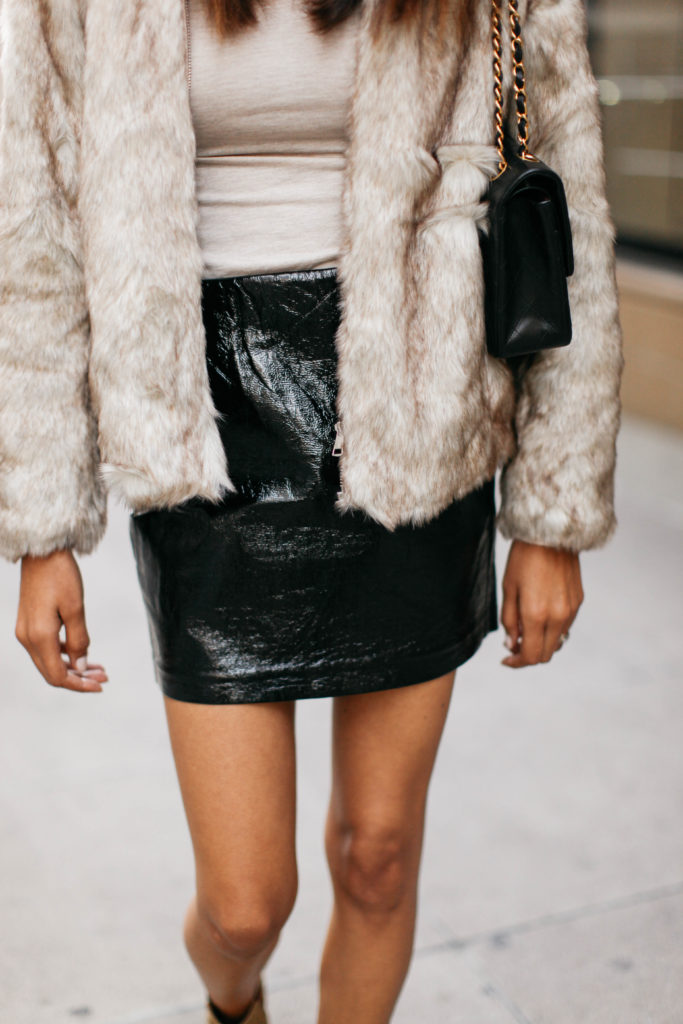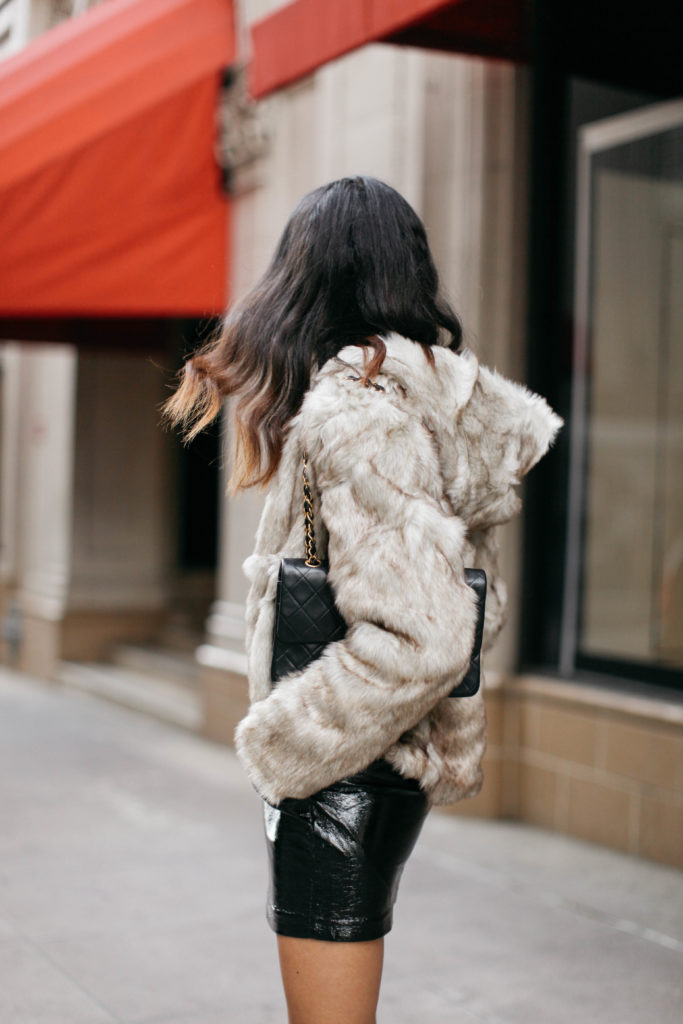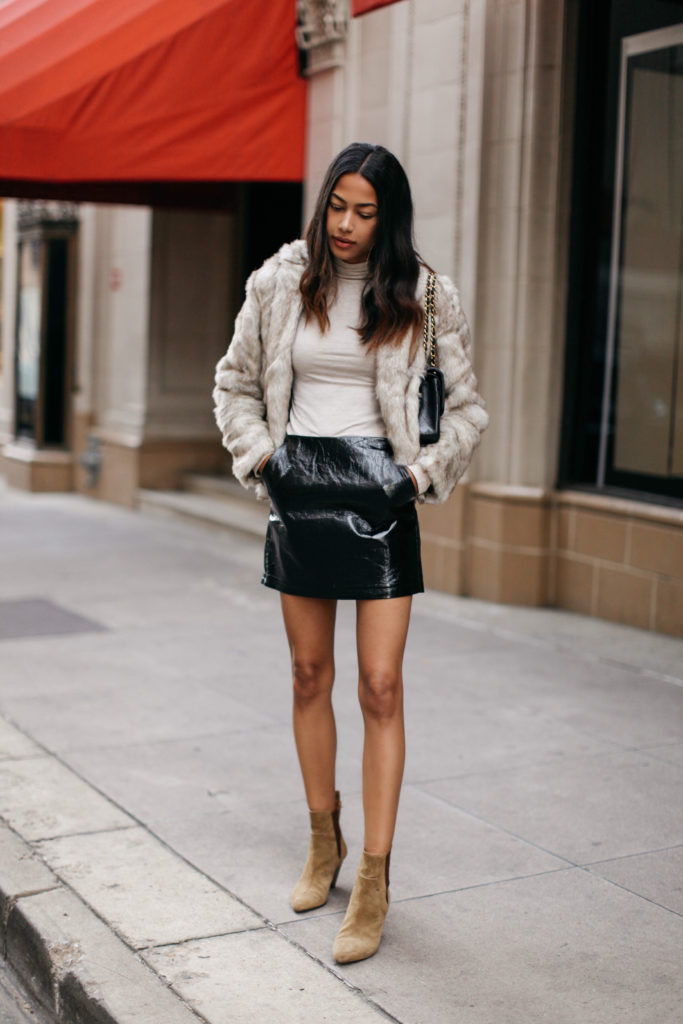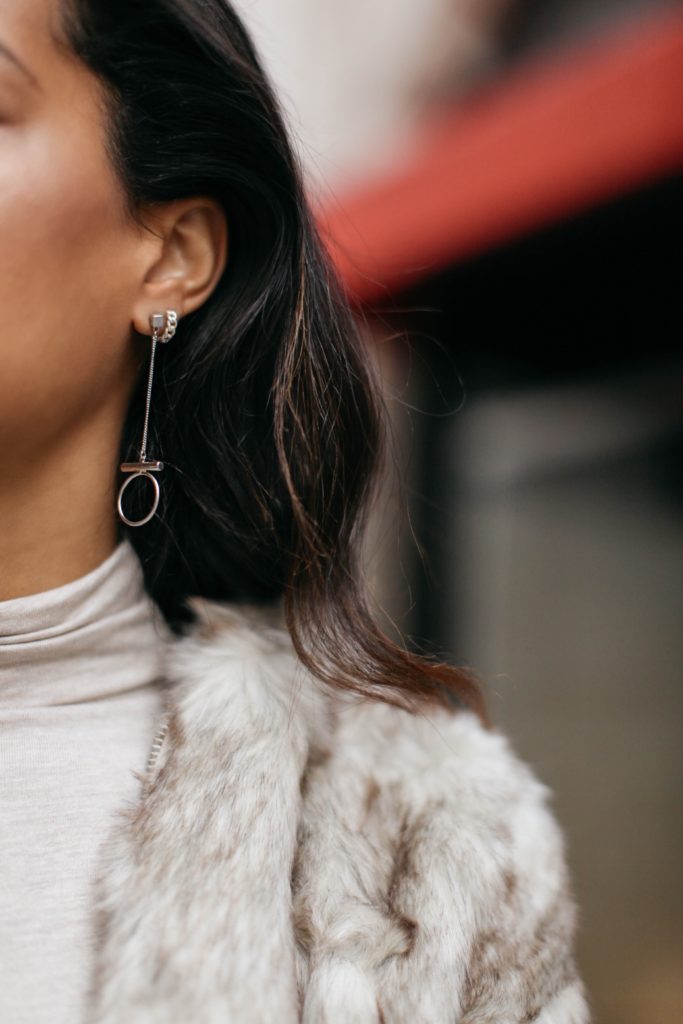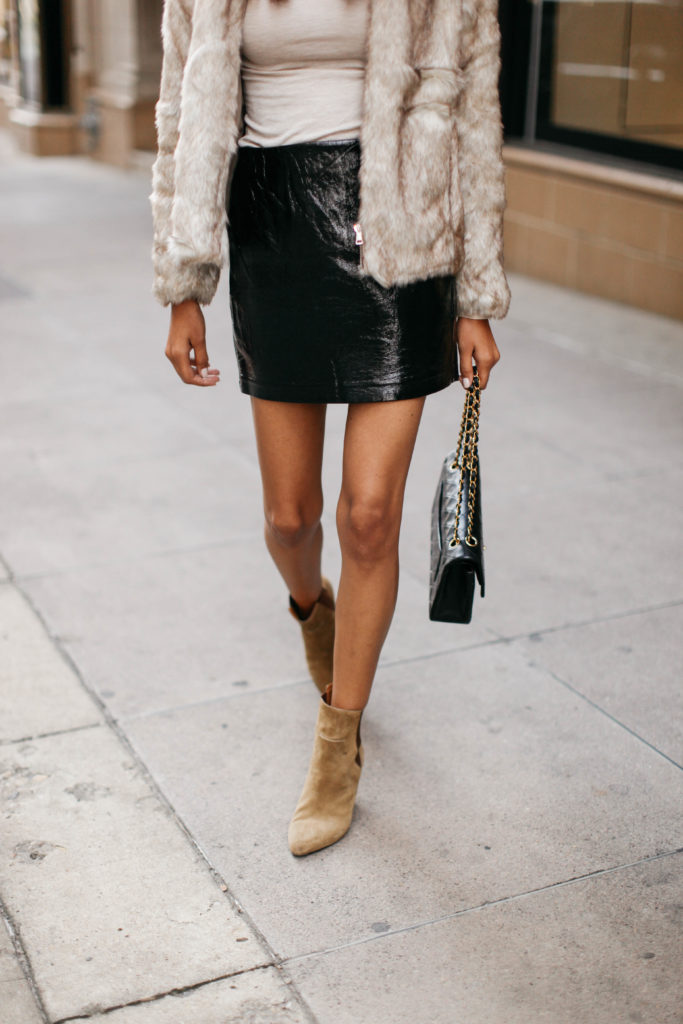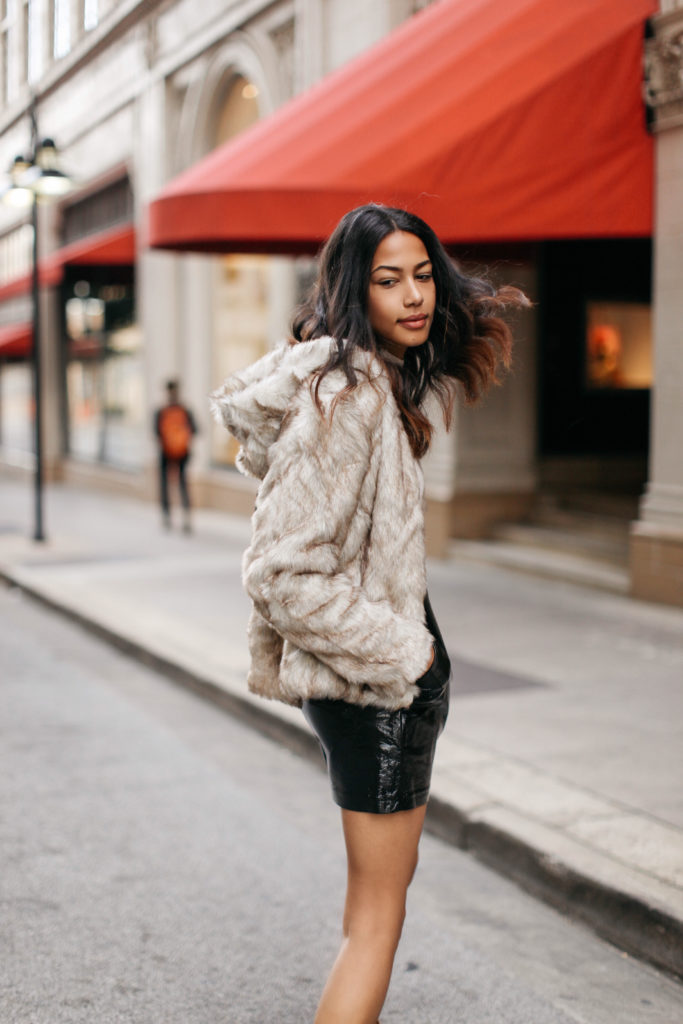 TURTLENECK TOP  //  FAUX FUR JACKET  //  FAUX  LEATHER MINI SKIRT  //  EARRINGS
This look has been one of my favorites this season. I love how the cropped length of the jacket elongates the silhouette and pairs well with different bottoms in my wardrobe.  The faux fur is a fun cozy piece that adds a fun touch to my outerwear rotation. Dynamite Clothing has a great selection of affordable outwear like this chic white coat, this cropped coat, and this faux leather moto jacket – all under $100.
I'm spending the weekend relaxing and packing for an exciting trip on Monday, what are you all up to this weekend?
Garage is running a promotion for 30% off regular priced outerwear at this weekend – check it out here.
*This post was sponsored by Dynamite Clothing, all opinions are my own