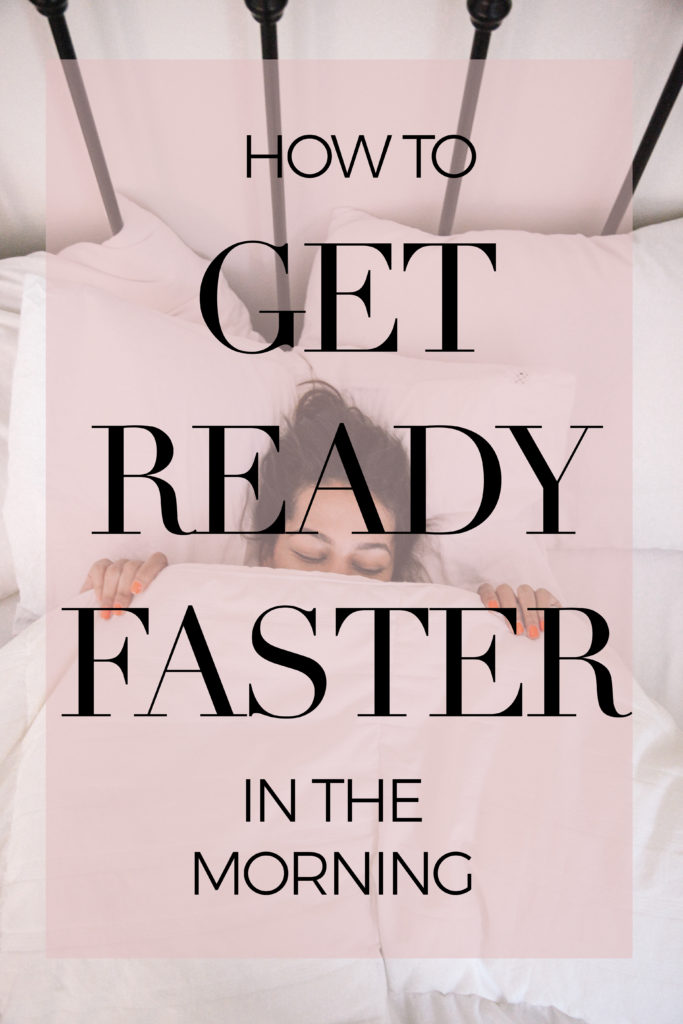 I'm a big believer in establishing routines, and one of the most important places to get your rhythm down to a science is your morning routine. If my morning goes haywire, it really impacts the rest of my day negatively. I hate feeling rushed (who doesn't?!) and as a mom of two I make it a priority to get my day started on the right foot so I can help my kiddos start off the day feeling calm and happy. There are still days when I oversleep, spill coffee on my blouse, and have a power struggle wth the kiddos about why it shouldn't take longer than 10 minutes to put shoes on – but these time saving tips have helped me be a more productive and less stressed person 80% of the time.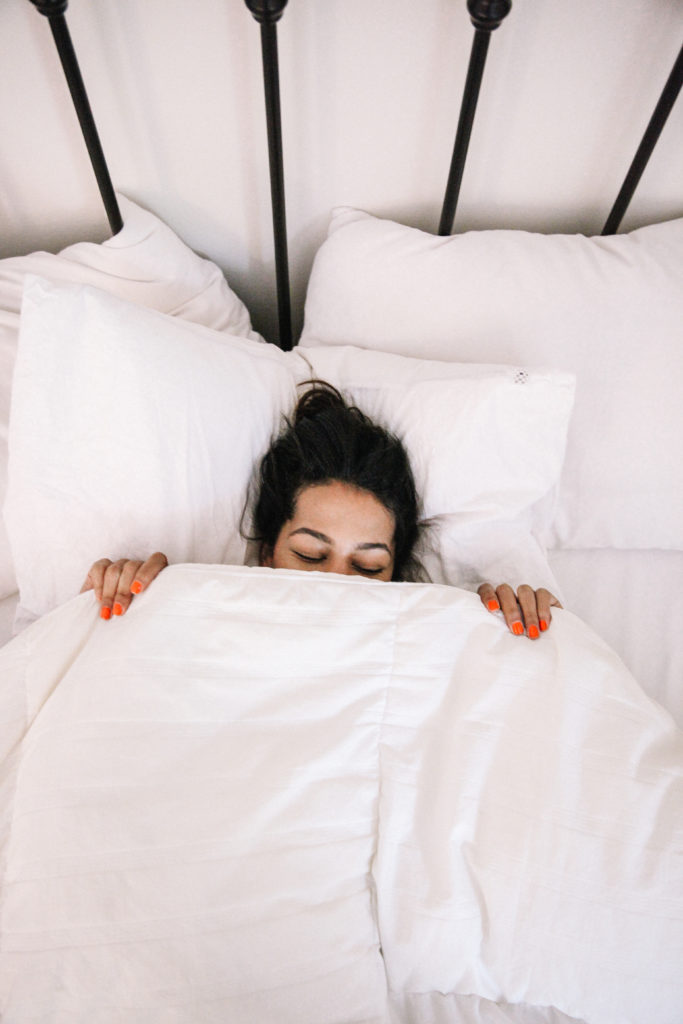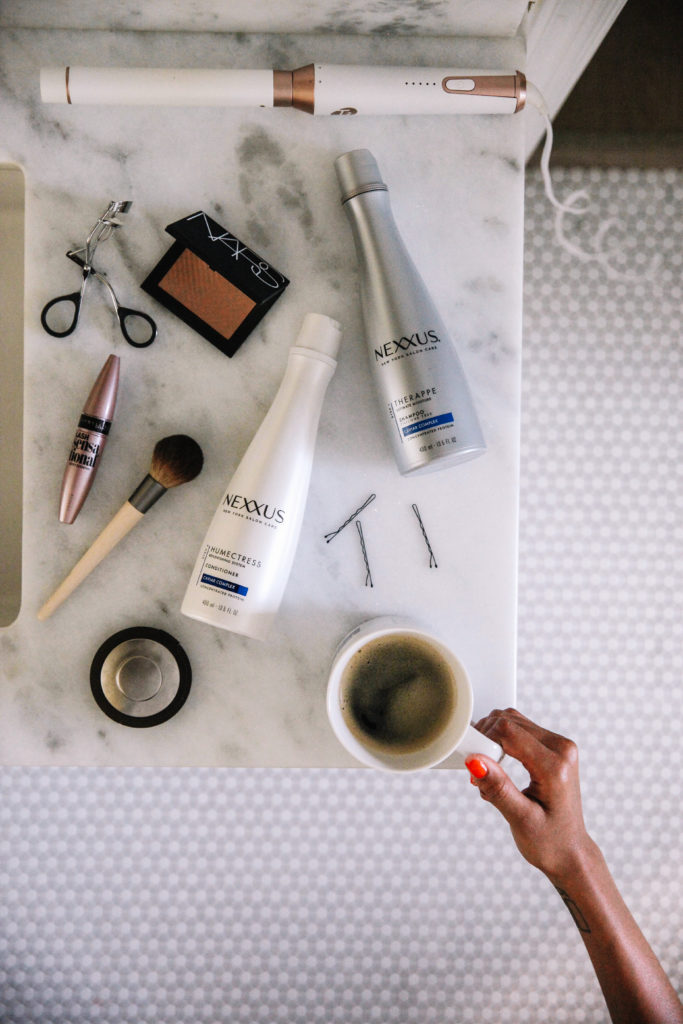 Let's get started, shall we?
#1
PREPARE THE NIGHT BEFORE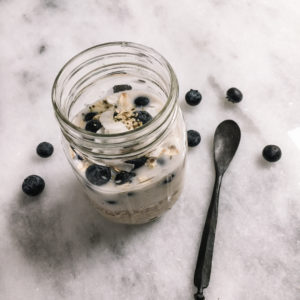 This is perhaps the most crucial step – so many of my morning tasks are made easier by prepping the night before. I opt for easy healthy breakfasts like overnight oatmeal or plain yogurt and granola that can be prepared the night before or grabbed easily in the morning.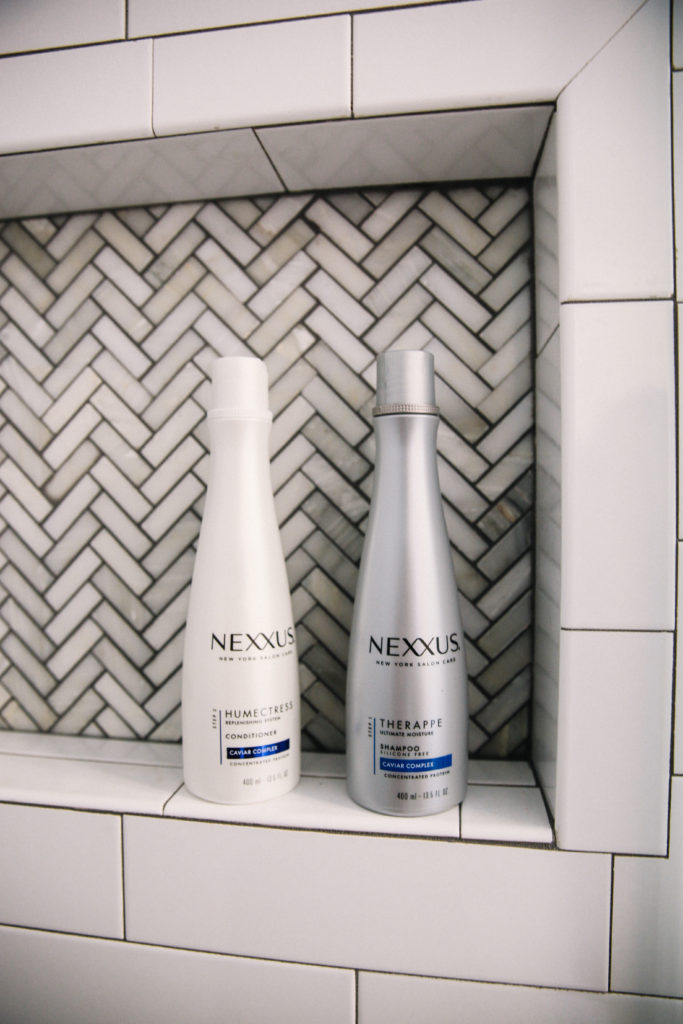 I've also been able to hack my morning hairstyle (I'll explain more in Step 5) so there is minimal time spent doing my hair in the morning. The most important part of this step in my routine is ensuring that my hair is clean, soft, and hydrated when I wake up. I've been using Nexxus Therappe Luxurious Moisturizing Shampoo and Humectress Ultimate Moisturizing Conditioner when I take my nightly shower.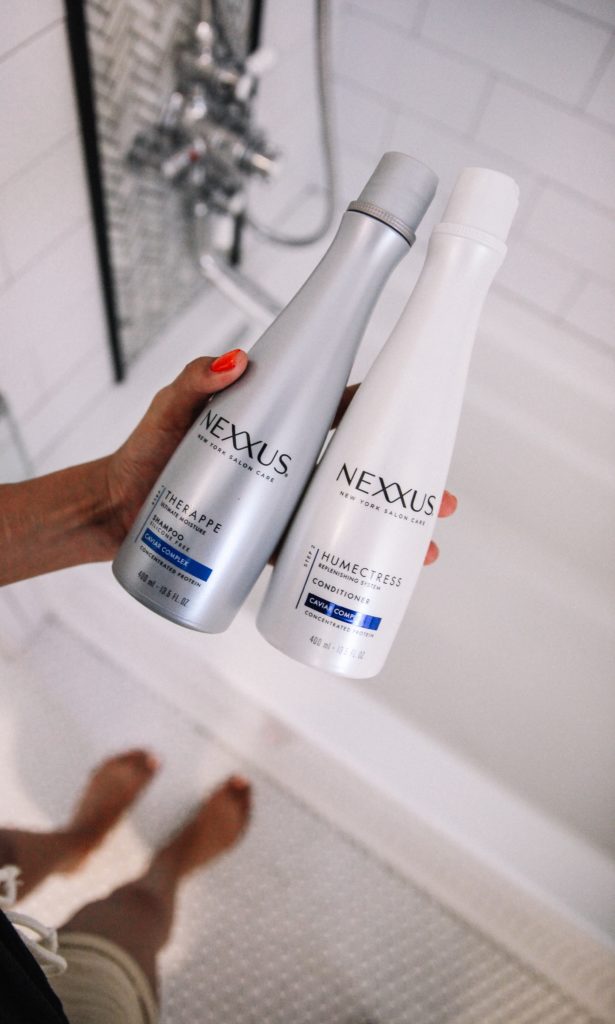 The silicone-free formula with caviar & protein complex leaves my hair feeling silly soft all day, and the conditioner doesn't weigh my hair down which I love! I've also been using the Humectress Moisturizing Deep Conditioning Treatment Mask a few times a week for an extra dose of conditioning. My hair can be a little on the dry side and the mask rehydrates hair by binding moisture within the hair, so it always feels amazing when I'm done!
Nexxus products are also buy one, get one 50% off at ULTA now until 6/4!
#2
HAVE YOUR OUTFITS READY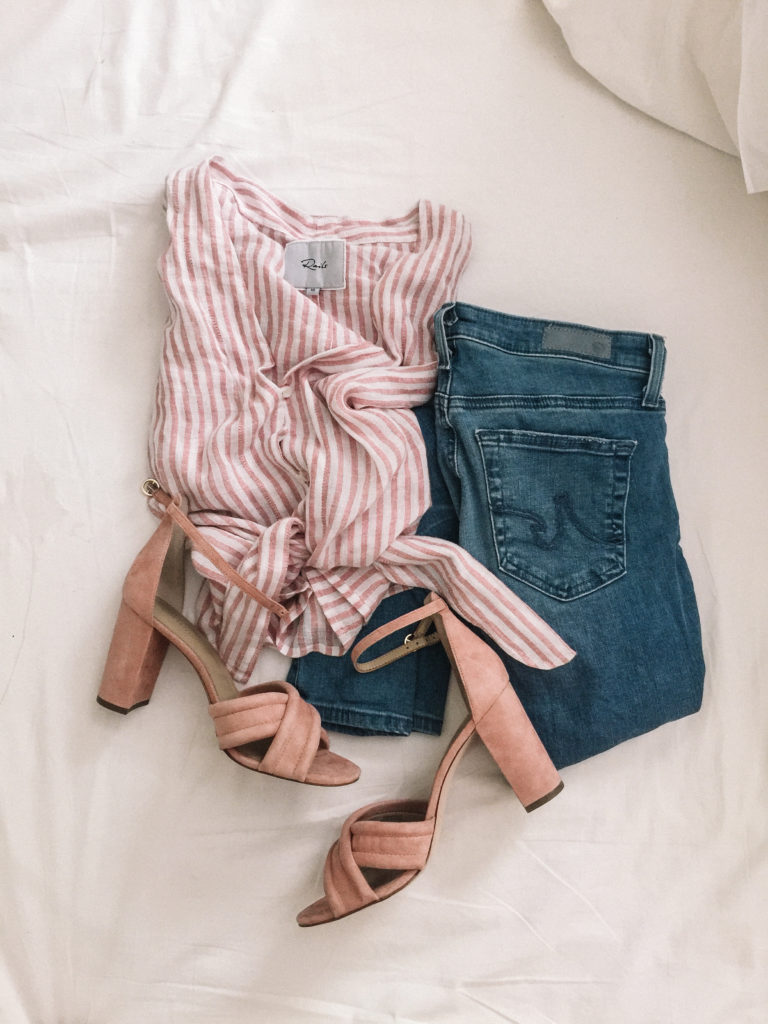 This step is so important if you're one of those people that wakes up and stares at your closet in panic mode every morning wondering what to wear. You can pick out your outfit the night before if that is easiest for you, or do what I do and spend about an hour a week picking out my outfits for the week. Always make sure that any ironing is done the night before too.
#3
DON'T CHECK YOUR PHONE RIGHT WHEN YOU WAKE UP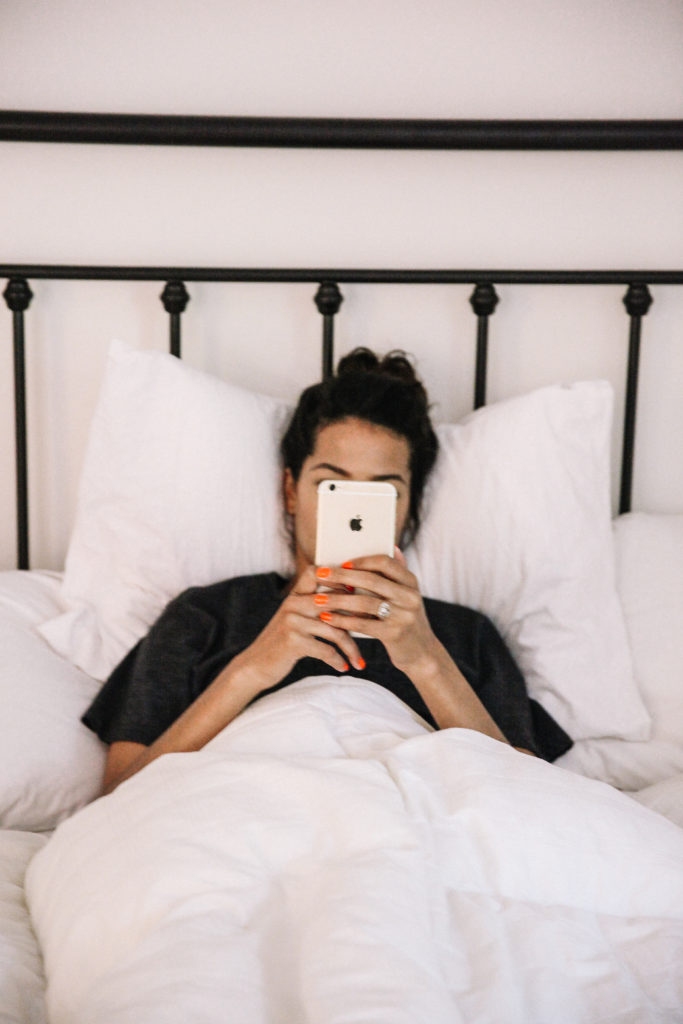 I know, I know. This one is a hard one. Hear me out:
I am so guilty of wasting time in the morning by pulling out my phone and going through emails, scrolling through Instagram, and catching up on my friend's snaps and stories from the night before. Don't get stuck in bed – instead, check the crucial things you might have to know before getting out of bed (like the weather), but don't click through anything else! If you're like me you might need to forgo that altogether stay off of your phone until you're ready for the day.
#4
PARE DOWN YOUR EVERY DAY MAKEUP ROUTINE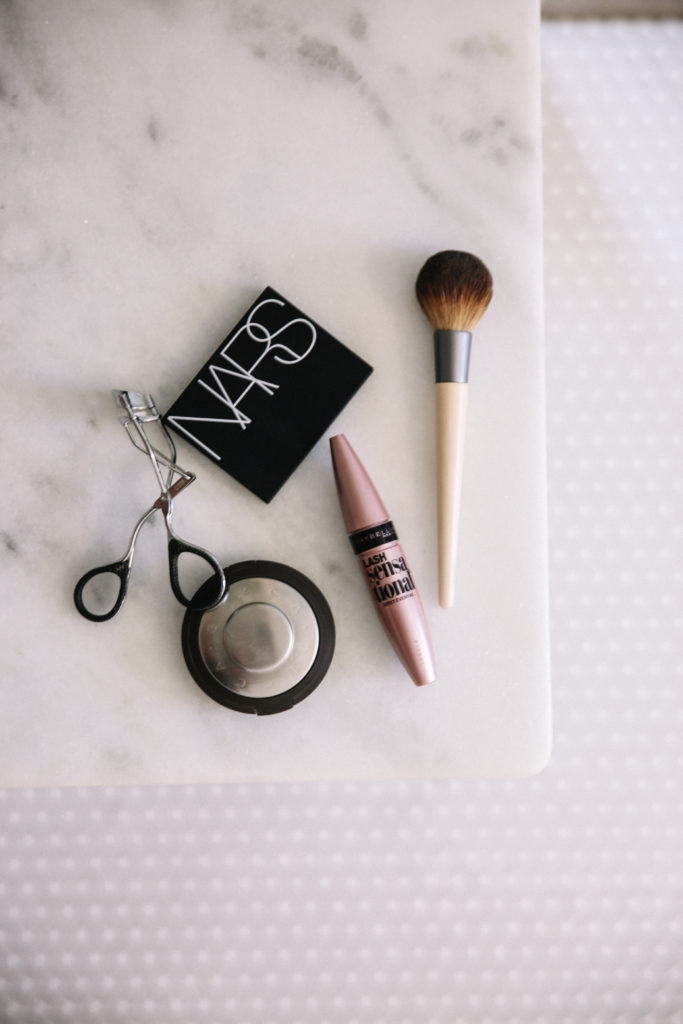 I've narrowed down my beauty routine to the bare essentials and I've gotten to the point where I can do my daily makeup look in 5 minutes. Figure out what can be eliminated from your makeup routine and go with the essentials. For me, it's foundation, concealer, bronzer, blush, highlighter, brow pomade, mascara, and lipstick.
#5
HACK YOUR HAIR ROUTINE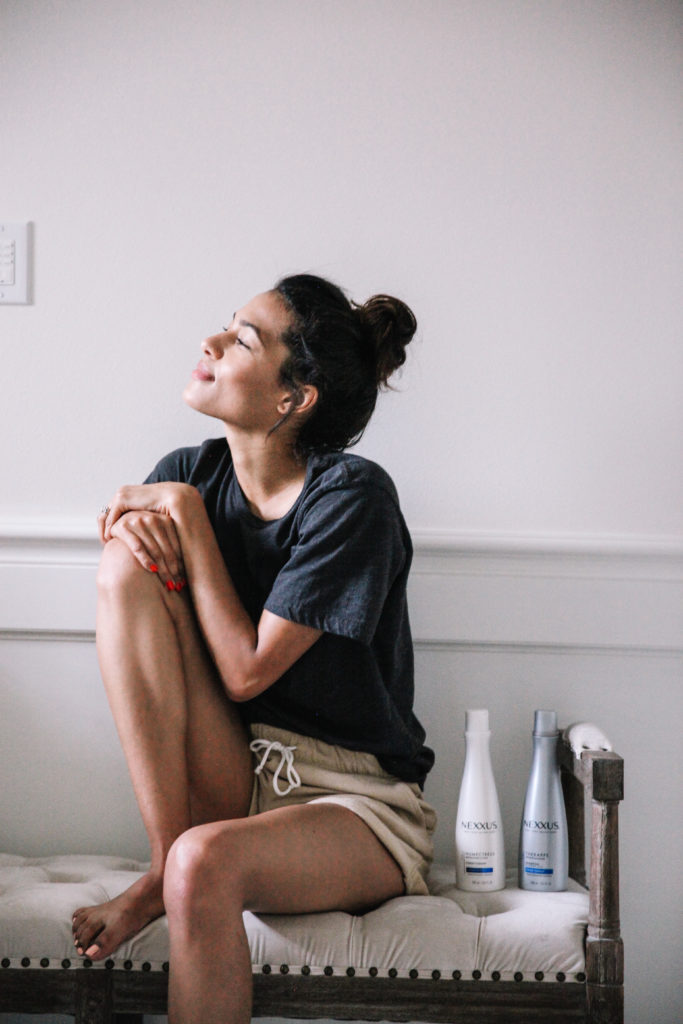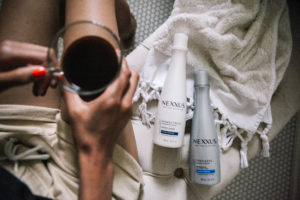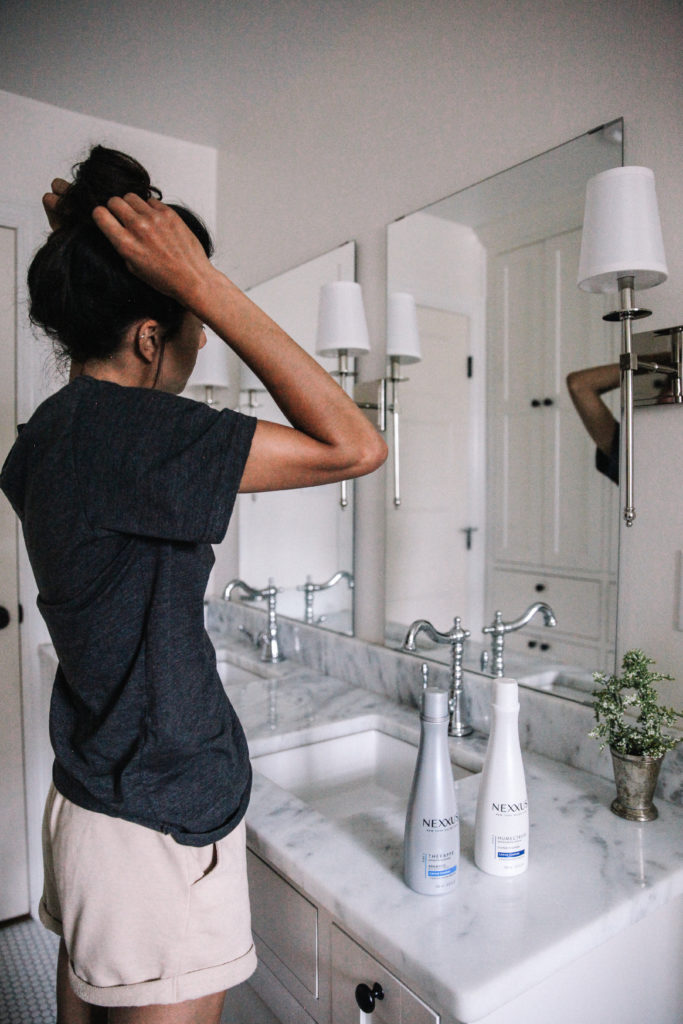 There are so many ways to hack your hair routine that I rarely spend more than 10 minutes doing my hair in the morning. The night before, I wash and prep my hair with my favorite hydrating shampoo, conditioner, and hair masque to keep my hair hydrated and nourished. Then, I let my hair air dry about 75% before twisting my hair up into a bun and going to sleep. In the morning, I take my hair down and I'm left with natural looking waves. I'll usually go through with a curling wand (this one is my favorite!) and touch up the front and some top sections of my hair.
I hope these tips help you establish a stress-free morning routine!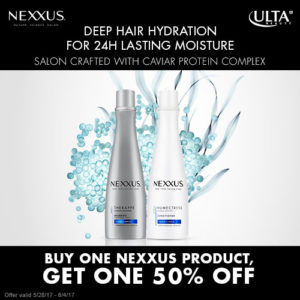 *This post is sponsored by Mirum Shopper