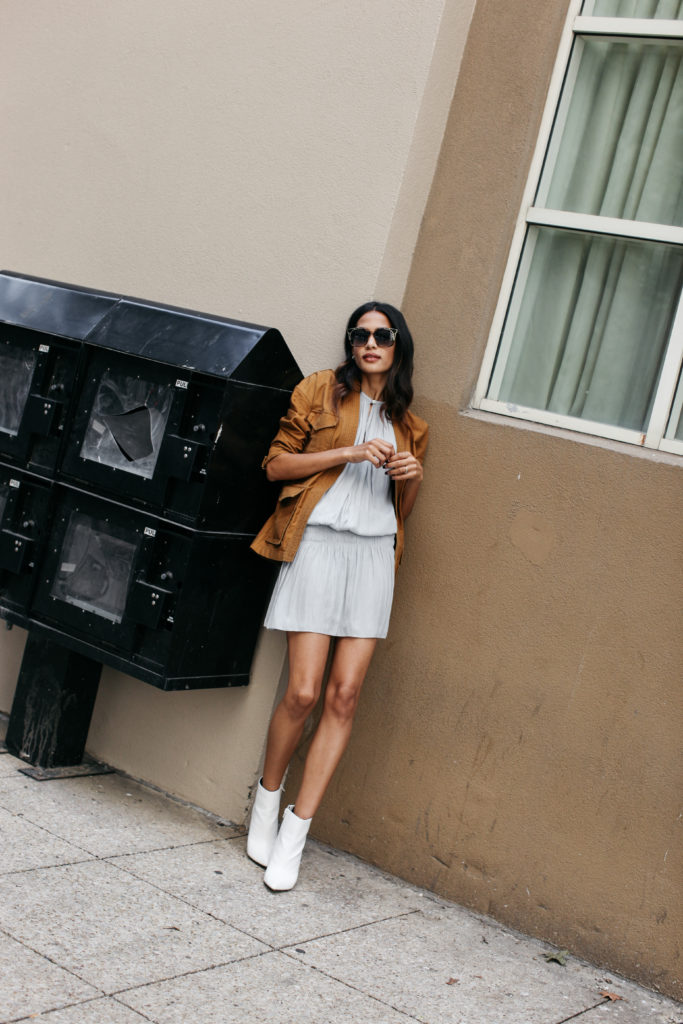 As much as I sometimes wish the seasons would make an easy and clean transition, I've often found myself stuck in between dressing for two seasons. One day is sweltering hot, and the next is cool and crisp. Dressing for this Summer to Fall can sometimes be tricky, but it doesn't have to be! Three things always keep me feeling prepared for whatever the weather might be –
1 // Start Light
I like to keep my bottom layer light so that if the day ends up being warmer than expected (a daily occurrence in Dallas), I'm not melting in a knit top or turtleneck. This dress is really lightweight, but the muted color keeps is feeling very "Fall." If the weather warms up I can remove layers, and if it's a cool day I can bundle up with a jacket or sweater.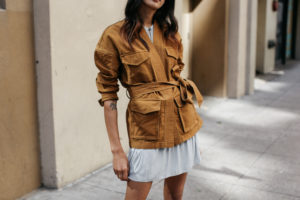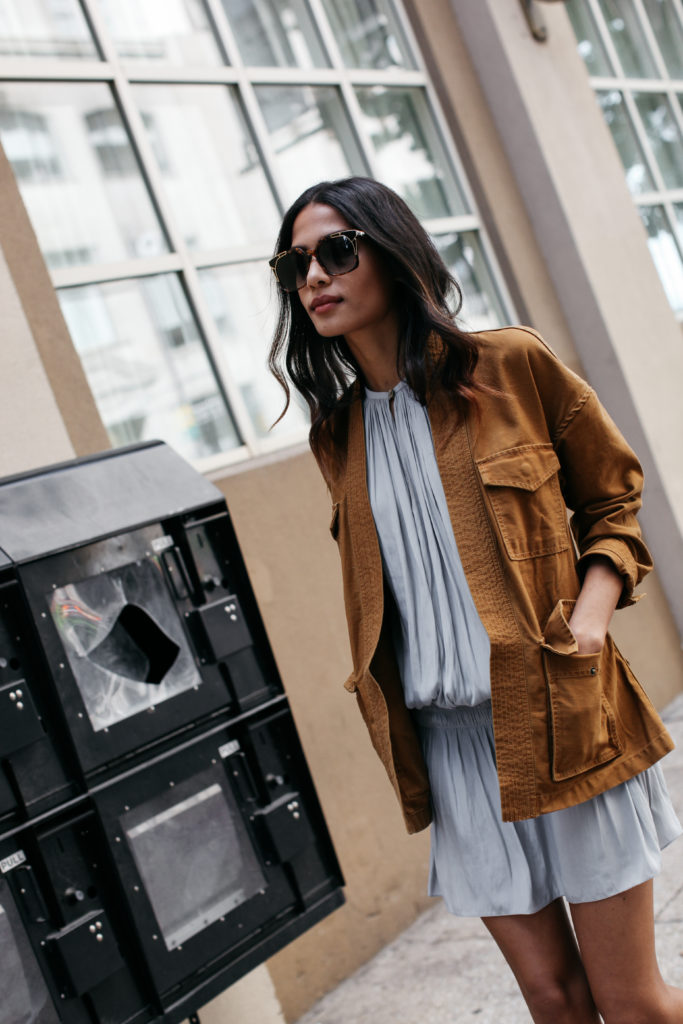 2 // Add a (Structured) Layer
This Fall, structured silhouettes are all over the place. A good blazer (like this plaid one) or a utility jacket in a warm copper color can keep you warm while still looking cool.

3 // Wear Ankle Boots
If you're looking for extra warmth, boots are the way to go. Ankle boots are perfect in this transitional weather because they won't make you feel overheated like mid calf or OTK boots would. On crisp days, they keep your feet warm. On warmer days (without extra layers in your outfit) they won't make you feel like your feet are in a leather sauna.
DRESS  //  JACKET  //  SIMILAR WHITE BOOTS  //  SUNGLASSES  // RINGS HERE & HERE
How do you make the Summer to Fall transition work for your wardrobe?
SaveSave
SaveSaveSaveSave
SaveSave