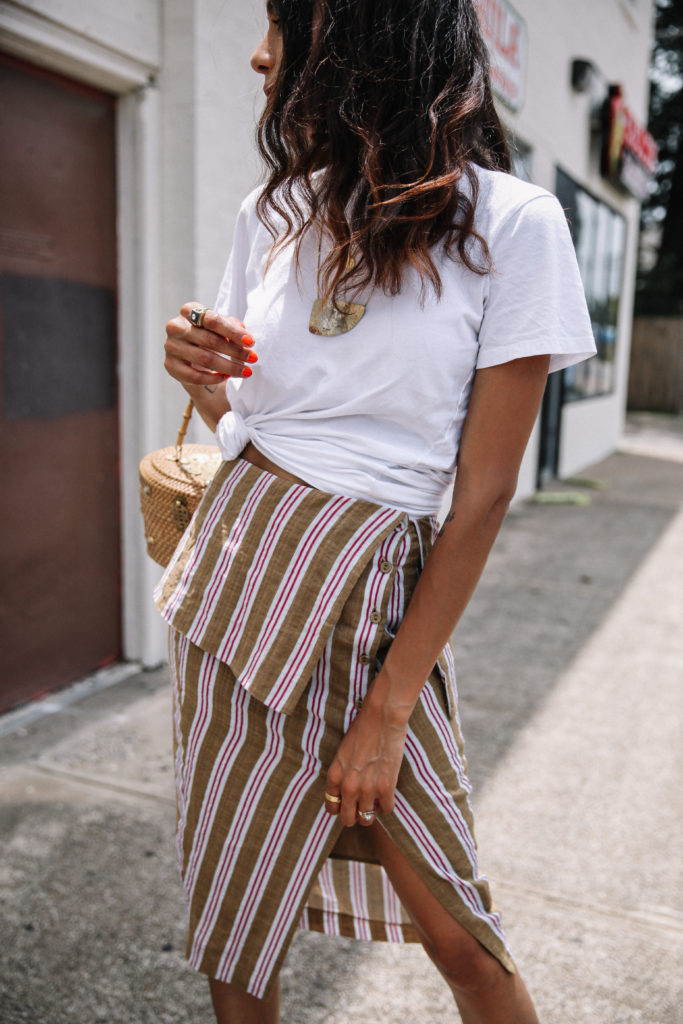 It's no secret that I am a fan of wardrobe basics. My favorite summer closet staple might be the most underused and overlooked of them all – the basic white tee. This basic can be tucked into apair of denim or tied up into a knot for a different look, but one thing is always consistent – you'll give off that effortlessly cool vibe.
I'm always a fan of wearing  white tee with a  look for several reasons:
1 // You can focus on your accessories
I chose to take advantage of my blank canvas up top and layered on the gold necklaces, statement rings, and hoop earrings. With any other top this would have been way too much, but a white tee kind of gives you carte blanche to go crazy with your jewelry.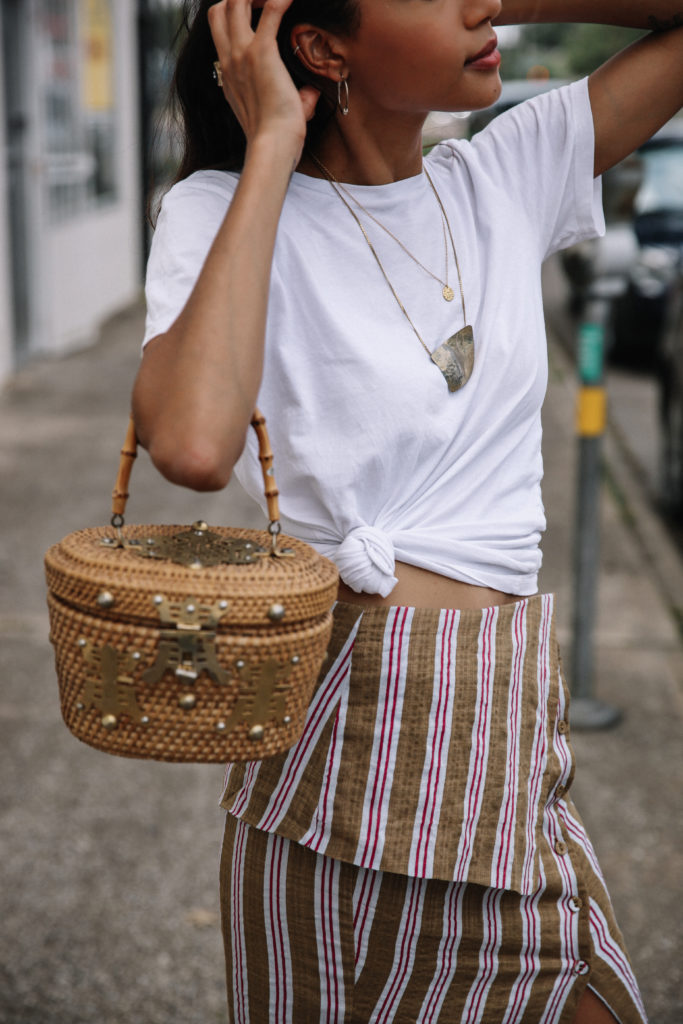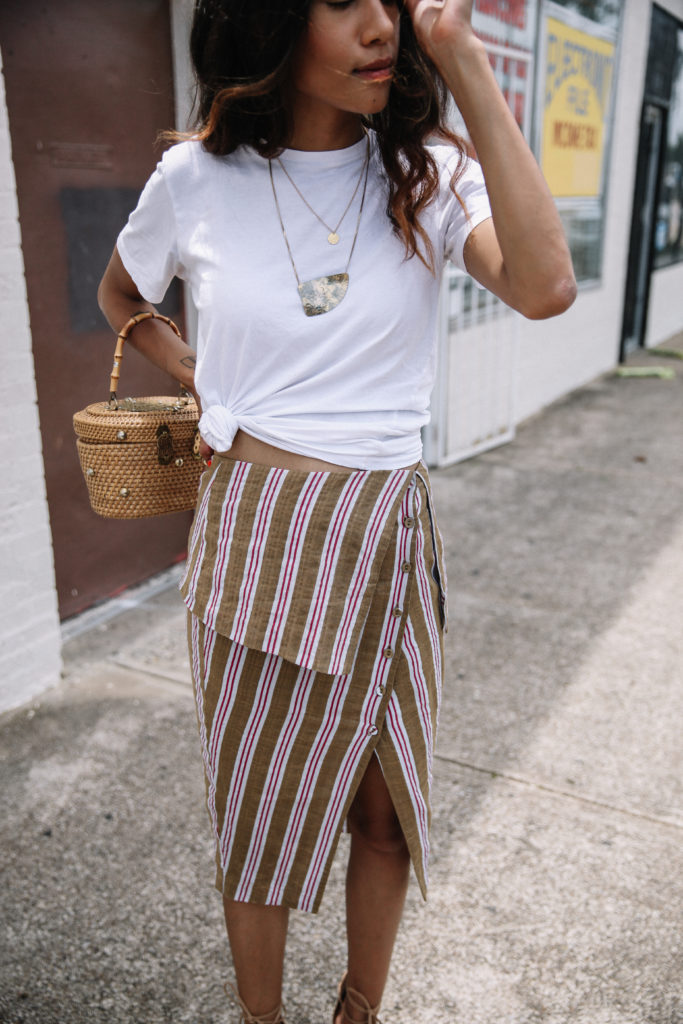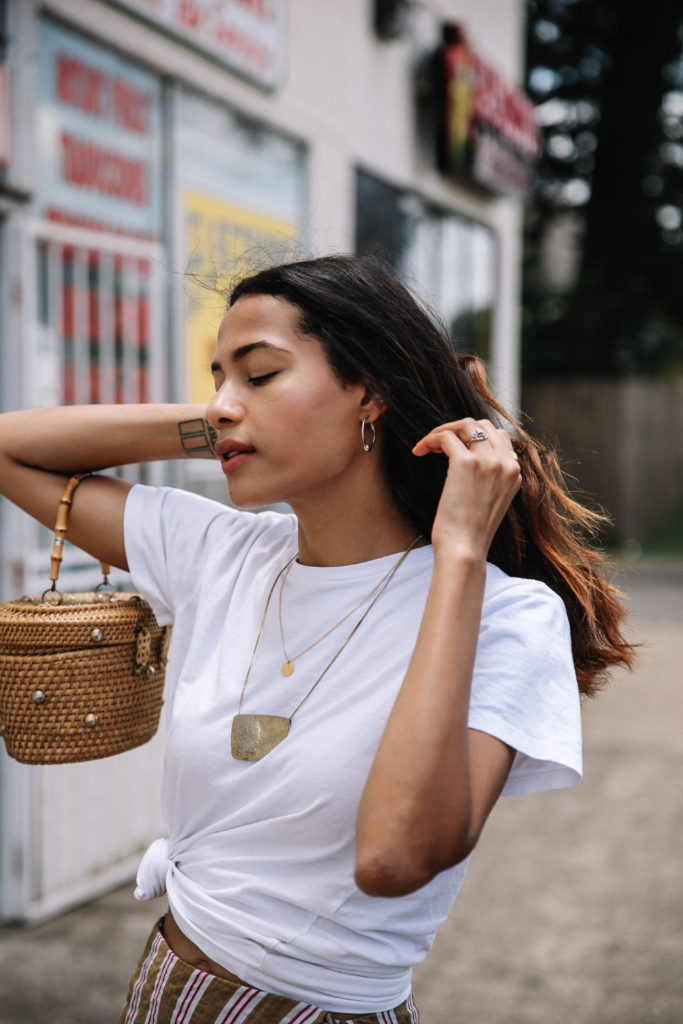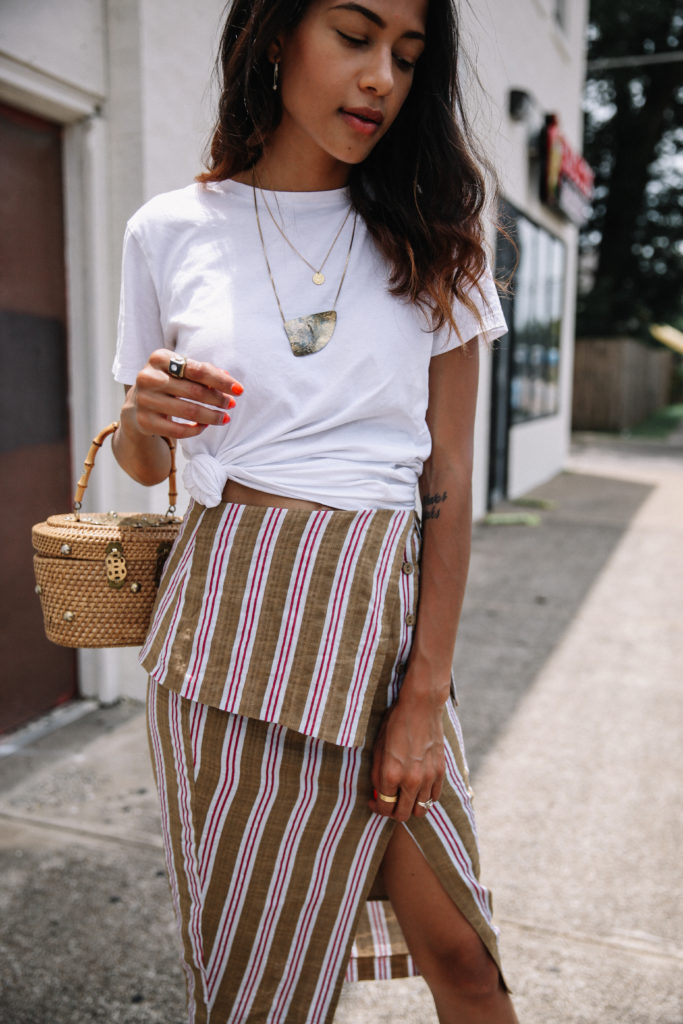 2 // It's almost impossible to feel "overdressed"
For a lot of people, myself included, wearing a pencil skirt and stiletto heels at 11 AM on a Tuesday might feel like a bit much. Even though this skirt is a linen material, I still felt like I needed something to counteract the bottom half of this look. I love a good daytime stiletto, don't get me wrong, but I wanted a more casual look for this day.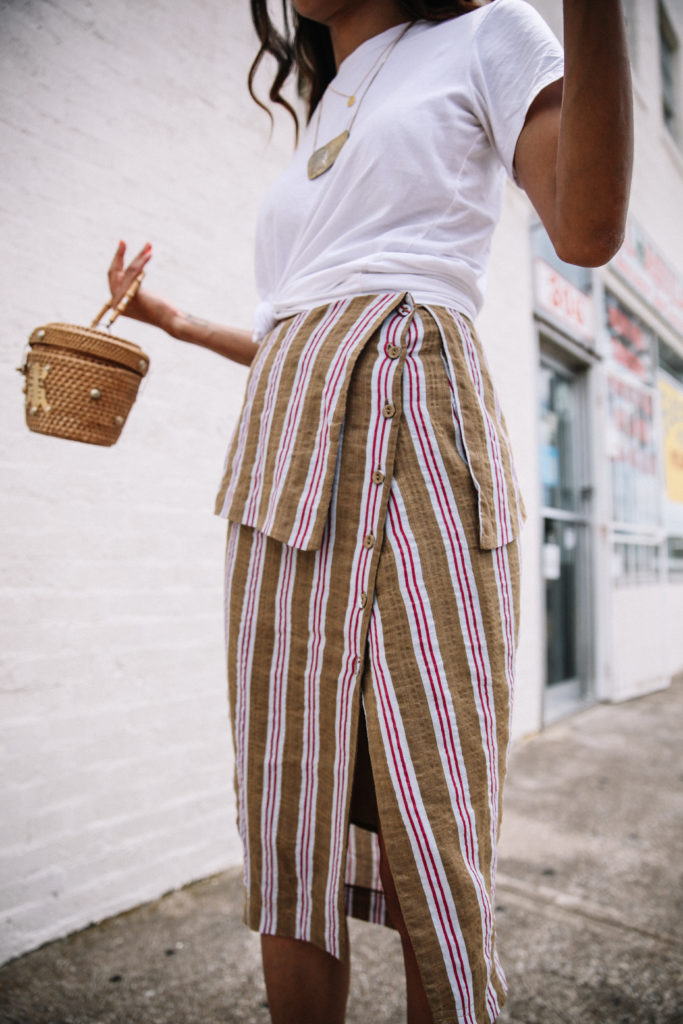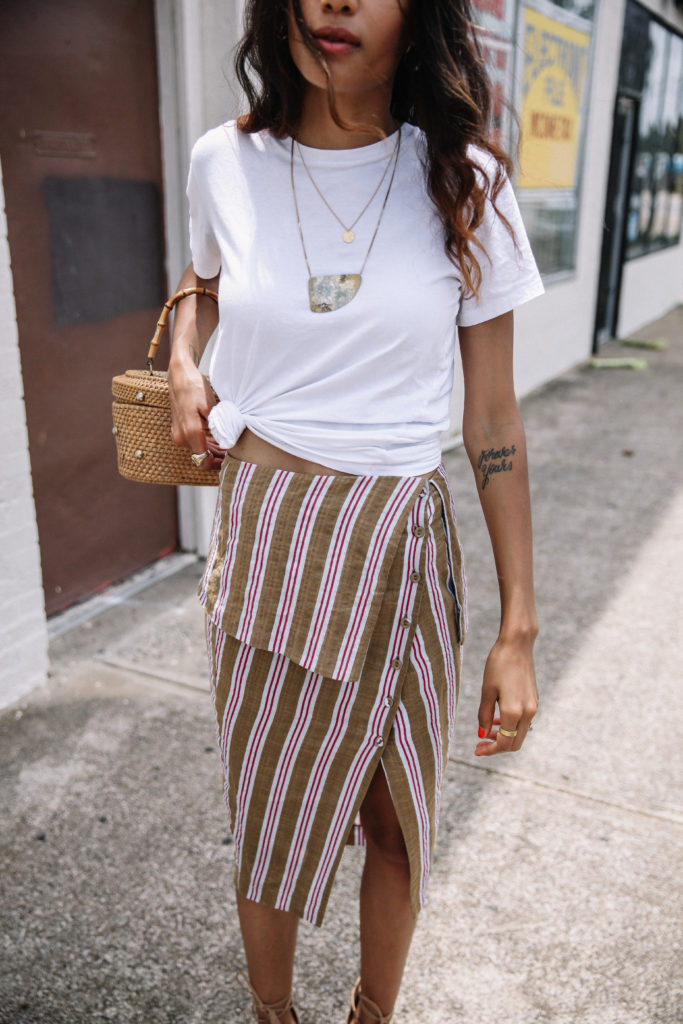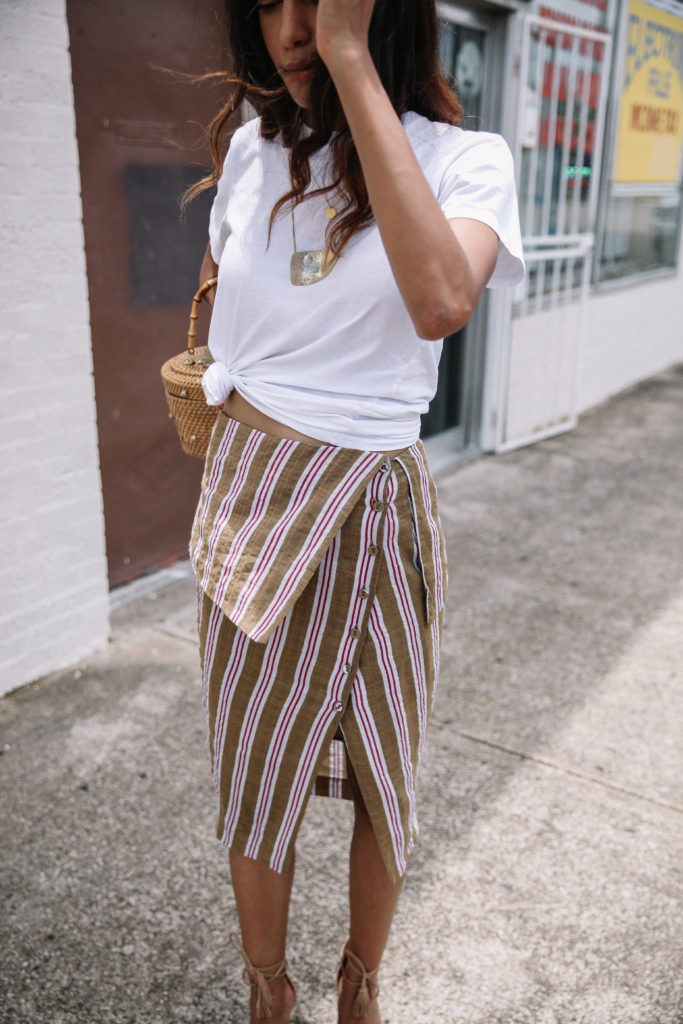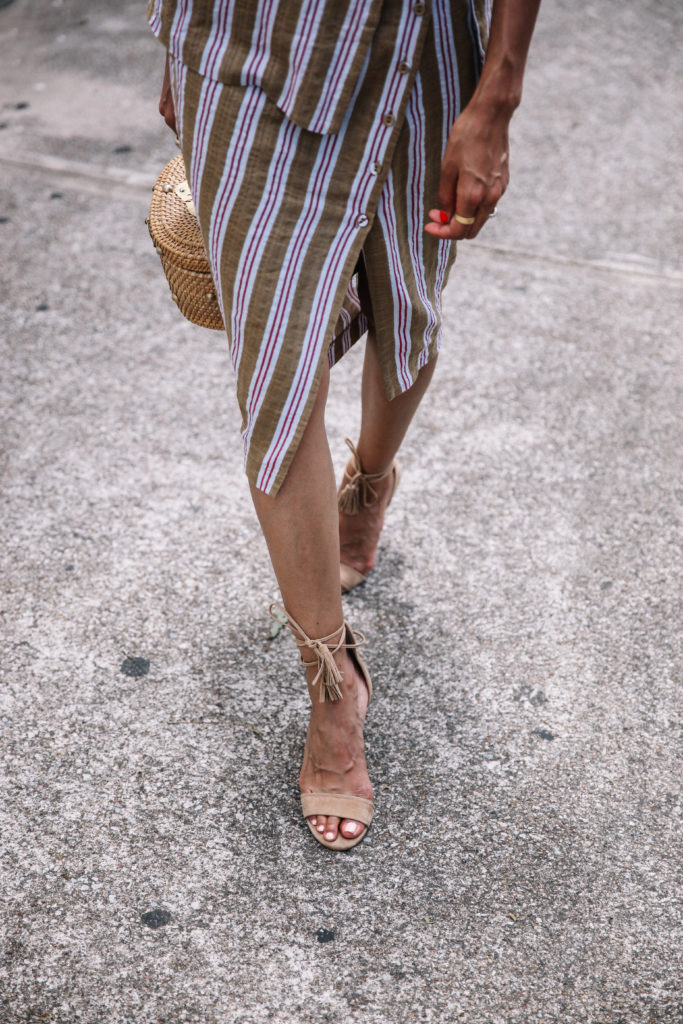 3  // Comfort is Key
The best way to really look killer in an outfit is confidence, and it's impossible to look confident when you're uncomfortable. There are few things in life that fit as well as the perfect white tee.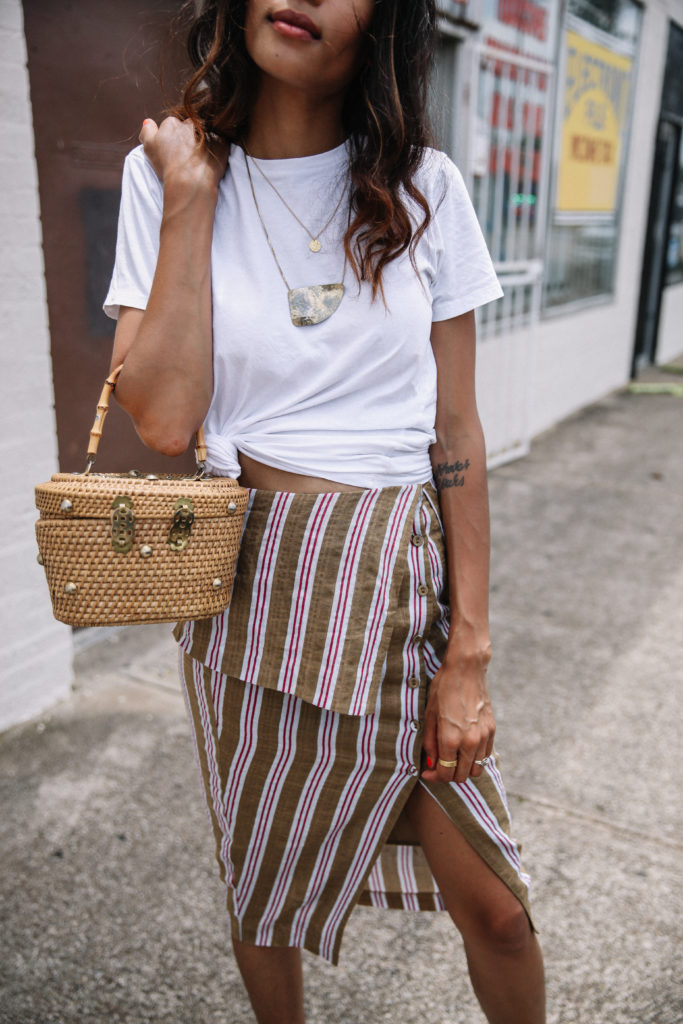 WHITE TEE  //  STRIPED SKIRT  //  SIMILAR HEELS  //  VINTAGE BAG – SIMILAR HERE, HERE AND HERE
…AND CHECK OUT ANOTHER LOOK WITH A WHITE TEE HERE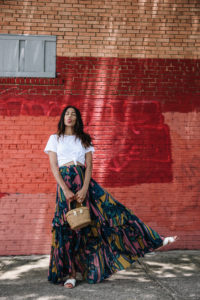 SaveSave
SaveSave
SaveSave
SaveSaveSaveSave
SaveSave
SaveSave